Utilities---The good news and bad news about November energy bills
Monday, November 13, 2000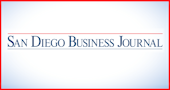 Utilities: November Bill Will Be Lower, But You May Pay for It Later On
Good news: Local utility customers will see some relief on their bills this month , up to $450 worth of credit.
Not so good news: They could be on the hook for a much larger amount in 2003.
San Diego Gas & Electric Co.'s 1.2 million electricity customers will start seeing a credit on their November bills. For residential customers, the credit will range from approximately $70 to $140, and for small-business customers, from $250 to $450.
For some customers, the credits will cover their entire November electric bill, said Ed Van Herik, spokesman for SDG & E.;
The retroactive savings come as a result of rate caps mandated by Assembly Bill 265. That law, signed in September, mandated that retail electricity rates be rolled back to 6 & #733; cents per kilowatt hour, retroactive to June 1.
The law was enacted in response to skyrocketing wholesale electricity prices under California's deregulation plan, which saw prices surge from about 3 & #378; cents per kilowatt hour in March to almost 21 & #733; cents by mid-September, said Pam Fair, vice president of customer services at SDG & E.;
"We are pleased that customers are getting some interim relief from the high prices in California's dysfunctional deregulated electricity market," she said.
The rate rollback affects almost all residential customers, hospitals, grade schools and high schools. Also included are business customers with a maximum electric demand less than 100 kilowatts, as well as mobile-home park tenants , subtenants who are not typically connected to a meter, Van Herik said.
Balancing Account
However, the rate SDG & E; is being charged for the electricity it buys for its customers is almost twice that amount. The uncollected amount is tracked in a "balancing account" local ratepayers will have to pay once the rate caps expire, Fair said.
That could potentially put SDG & E; customers on the hook for as much as $800 million by Jan. 1, 2003, she said.
"We all need to be concerned about the mounting undercollection created by state legislation , a 'balance due' that is growing every week," Fair said.
Jodi Beebe, hot line coordinator for the Utility Consumers' Action Network, echoed that warning. She noted UCAN is organizing a rally to protest the balancing account Nov. 13.
The rally will coincide with a meeting of national convention of utility commissioners, government power brokers and energy officials in San Diego, she said.
UCAN will also speak at a Federal Energy Regulatory Commission hearing to be held Nov. 14 in San Diego's Concourse, said Michael Shames, executive director of UCAN.
Beebe's description of the balancing account terms was similar to the one provided by SDG & E.;
"What the balancing account does is it keeps tabs on the difference between the actual market price on the power exchange, and the rate cap of 6 & #733; cents. So that differential, that debt, is being incurred by SDG & E.; They're keeping tabs on it, and they're putting their neck on the line for it," she said.
Total Costs Unknown
UCAN doesn't know how much that balancing account ultimately will be, since that depends on the future market price for electricity. But Beebe cited internal SDG & E; figures saying it could go as high as $1.2 billion.
As for the retroactive refund for SDG & E; customers, that comes with strings attached. Although the money is being refunded, San Diegans will be stuck with the same bill later on , possibly with interest, she said.
"That credit, that rate adjustment, is going to be what is kept aside in the balancing account," Beebe said. "If you've gone ahead and paid that over the summer, and you're square with the utility, and they're saying, 'Oh, you need to take this back,' potentially that balancing account is going to be accruing interest of upwards of 7 percent for an unknown balance."
San Diego ratepayers shouldn't be on the hook for that amount in the future, she said.
SDG & E;, meanwhile, noted that it's trying to insulate itself and its customers against future shocks. The company has requested that the rate cap be frozen at 6 & #733; cents per kilowatt hour, rather than being allowed to float downward with the wholesale price of electricity, he said.
This would allow the company to recoup its losses from the times when utility prices were higher, thus reducing the amount in the balancing account for ratepayers, Van Herik said.