Trends---Cost and speed benefits drive design-build trends
Monday, November 13, 2000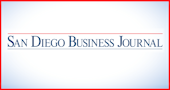 Design-build is no longer an alternative to traditional design and construction project delivery , it is mainstream. No longer are projects limited to the traditional design-bid-build approach. The many tangible benefits of the design-build approach are driving trends that make it clear where we are in the architecture-engineering and construction services industries and point to where we are going. Design-build is big locally, with the San Diego Convention Center expansion being a striking example of a project delivered that way. It is national, with the Design-Build Institute of America having just held its eighth annual conference in San Diego on Oct. 4-7. It is also international.
How big is it? Design-build came on the scene in the mid-1960s and enjoyed a renaissance in the 1990s. The institute was formed in 1993 to help lead and encourage this old, yet new trend. The information presented on its Web site (www.dbia.org) makes clear just how big the trend is.
According to the DBIA, design-build accounts for about one-third of the $100 billion nonresidential construction market in the United States today, up from only 3 percent in 1986. By 2007, it should account for fully 50 percent.
- Many Sectors Embrace Projects
Initially embraced by the manufacturing industry, it has spread into other sectors, including, but by no means limited anymore, to:
---Institutional, government and commercial buildings;
---Process plants;
---Shopping centers;
---Sports and entertainment complexes;
---Highways and bridges;
---Airports; and Water/wastewater projects.
Doing business today means doing things better, faster, smarter and cheaper. That includes building projects, even after corporate engineering and construction staffs were downsized in down economic cycles. Design-build addresses these issues with its unique benefits, supporting business' need for speed to market, continuous upgrading of equipment and facilities, and need to control and lower costs. Successes in the private sector are spurring more interest in the public sector. Already the U.S. General Services Administration and U.S. Postal Service have enjoyed success with design-build projects. California's Gov. Gray Davis recently signed bills "authorizing use of design-build for transit districts statewide and for six California counties" and will likely soon authorize its use for school districts, as reported in Design-Build Magazine.
- Military Catches On To Concept
It's catching on in the military, with the Air Force currently doing a good deal of design-build work. While there is still some legal resistance, we anticipate that will decline and, as it does, the growth of this collaborative approach will take off.
---Speed to market. Integrating traditional architectural design and engineering with construction services allows a business to get to market with its new or improved product sooner. That's critical for technology companies operating at the speed of light, as one example.
The manager of construction for Cisco Systems told the institute's conference last month that, "Design-build is not a choice for us, it's a way of life." It's pretty hard to argue with Cisco's speed to market. Speed to market also makes design-build a highly attractive approach for pharmaceutical companies where competition is intense and the lifespan of a product's profitability may be measured in a few short years.
---Quality control. Integrated control over the various aspects of project delivery increases overall quality and the ability of the client to ensure quality control. That appeals to a host of sectors and clients.
- Saving Money A Secondary Benefit
---Cost savings. While saving money is rarely the primary motivator in taking the design-build course, it is often a resulting benefit. When we're looking at public sector work, such as transit districts, counties and schools, that is no small concern. The further public dollars are stretched, the happier everyone is when a top-notch project is delivered.
---Time savings. Businesses that can't wait or can't afford downtime can enjoy this major benefit of the design-build process. Hotels, trying to get into fast growth markets before the competition, get it. So do a number of our clients in the telecom industry who can afford little or no downtime. Other industries will almost certainly follow suit.
---Reduced administrative burden. Since it requires less in-house administration, design-build works for companies with seriously stretched engineering and construction support groups. A business megatrend is slimming down to the core business and outsourcing other functions. Design-build does just that, in terms of project management.
- Little Chance For Surprises
---Early knowledge of guaranteed costs. To paraphrase a famous saying, breathes there a client with soul so dead, who never to the contractor has said, "No surprises?" Surprises in the cost area can be deadly in public sector projects such as airports, just to name one. And we can imagine the outrage that would result if a project like the Convention Center expansion just kept creeping up and up in costs until it was finished. The sooner both owner and delivery team know what the guaranteed costs are, the sooner everyone breathes easier.
---Reduced litigation and improved risk management. It's an unfortunate fact of life that we are doing business in the most litigious society ever to exist. Design-build helps tamp down the legal exposure and manage the risk. That appeals to almost everyone since there are no industry sectors , public or private , that are immune to lawsuits.
The growth of the design-build business projected by the institute is nothing short of astounding and it is a direct result of the benefits briefly described above. The increased acceptance of this improvement on the traditional design-bid-build approach is what spurs this growth. The day when design-build could account for a majority of nonresidential construction work may not be far off.
Wund is senior vice president and general manager of Kajima Construction Services Western region in Los Angeles. KCS, which has a Rancho Bernardo office, has offered design-build since its founding in 1964.