Tourism---Castle Creek Inn auctioned for $2.8 million
Monday, November 13, 2000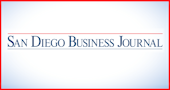 Hotels: Escondido Resort Buyer to Continue Property Operations
ESCONDIDO , The deal in which the Castle Creek Inn was sold at auction for $2.8 million earlier this month will likely close by the beginning of December.
The buyer, a woman from San Diego, preferred to remain anonymous. However, she indicated Castle Creek will continue to operate as a resort, according to representatives from National Auction Group, Inc. in Gadsden, Ala., which conducted the proceedings.
The four-acre, 30-guestroom Bavarian-style resort was built in 1985 by infamous local financier J. David Dominelli, who was imprisoned for swindling investors out of millions in the late 1980s.
The property has two ballrooms, two meeting rooms and extensive spa facilities, including saunas and massage and oil therapy studios, four soaking pools and a fitness center, according to National Auction. It also has a rope challenge course.
Castle Creek Inn was auctioned off Nov. 2 by San Diego resident Paul Walton, who became a millionaire 10 years ago through a sales dispute with Sprint Communications Co. L.P., he said.
According to Walton, the sale of Castle Creek Inn must be completed in 30 days. If not, the borrower's deposit, totaling 10 percent of the sales price, will be forfeited, he said.
Walton had taken possession of the property in the summer of 1997, he said.
In between, Castle Creek had several owners, having fallen into bankruptcy during Dominelli's legal problems. Among the owners was movie producer Rosemarie Layng, an acquaintance of Walton's at the time, Walton recalled.
It was through Layng that Walton first invested in the resort, lending Layng $400,000, he said. He continued to loan money to the project. By 1997, Walton had spent $1.1 million on the project, he said.
From the start, he wanted to sell the property, Walton said. He never intended to be in the resort or spa business, he said.
However, Walton didn't list it until last year, at which time his asking price was $5.5 million. This year, he listed it again, asking for $5.9 million, he said. He had offers but never completed a transaction, Walton said.
This fall, Walton's decision to auction off the property within a month came swiftly, perhaps too swiftly, he said.
Of the $2.8 million that the resort sold for, Walton said, "I feel good and bad about it. I feel good that when it closes, it's over, I can move on with my life."
Walton said he will get back his investment.
However, he said he didn't give the sale enough marketing time to reach higher-end buyers.
He did show the property to singer Gladys Knight and, on a local level, to representatives from locally based Gateway, Inc. Neither appeared at the auction, he said.
According to National Auction, 15 people registered to bid on the Castle Creek property. However, only three people bid on it, Walton said.