Sports---San Diego Spirit, the new professional women's soccer team, kicks into gear with TV, stadium deals
Monday, November 13, 2000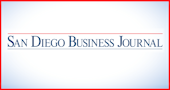 Sports: New Women's Soccer Team Begins Play Next Spring
The relationship with professional sports teams and San Diego officials has been anything but blissful recently.
There's the controversy between San Diego and its ticket guarantee with the Chargers. The city's deal with the Padres to build a new ballpark has received its share of criticism as well.
But so far, plans look promising for San Diego's newest professional sports team, the San Diego Spirit.
One of eight inaugural franchises in the Women's United Soccer Association, the Spirit has many of its on-field mechanics in place.
The franchise recently named former pro soccer player Kevin Crow as general manager, Cal Poly Pomona men's and women's soccer coach Carlos Juarez as head coach, and U.S. Women's National Team members Julie Foudy, Shannon MacMillan and Joy Fawcett as players.
The league is set up so each team will have a 20-player roster and operate under an $800,000 salary cap. Salaries will range from $24,000 to $85,000, with an average of $40,000.
According to Crow, the three founding players (Foudy, MacMillan and Fawcett) will earn $85,000. The two foreign members on each team will earn $50,000. Earnings for the other players will be determined by their selection in the draft in early December.
Financial terms of Crow's two-year contract were not disclosed.
The Spirit will play at the University of San Diego's Torero Stadium. But the most lucrative part of the league's operation deal could be the financial backing it has received on a national and local level.
Franchise owner Cox Communications invested $2.5 million in the Spirit for stadium improvements. By April, seating in the stadium should be doubled to 6,000.
The WUSA has a four-year national cable television agreement with Atlanta-based Turner Broadcasting to televise 22 games on TNT and CNN/SI.
For the Spirit, games not televised nationally will be aired on Cox's Channel 4 San Diego.
"Having Channel 4 San Diego and being able to have exclusive television rights to these games, it just makes sense for a company like Cox Enterprises, our parent company, and Cox Communications to want to invest in the creation of this great league," said Dan Novak, vice president of programming and communications for Cox Communications.
"Soccer is growing in popularity dramatically, and the women's national team last summer really demonstrated that this is the right sport at the right time."
Novak said Cablerep Advertising, the advertising sales division of Cox Communications, is working to create a sponsorship package for the Spirit to include elements such as signage, commercials and promotional opportunities for local businesses.
There has been some concern surrounding local sponsorship possibilities for the new team given the fact that San Diego's other outdoor soccer team may be after the same dollars.
The Spirit's season is expected to run from April through September , the same time as the San Diego Flash, the men's A-League professional team.
"We've started working together for a good business relationship with (the Spirit) in terms of scheduling," said Jonathan Greene, assistant general manager and director of communications for the Flash. "It's a totally different game, so to speak. We will attract different crowds.
"There may be some competition for different sponsors, but once again, different sponsors are looking for different audiences."
Jeff Scott, president of the Soccer Council of San Diego, had a different view in terms of competition between the two teams.
He said not only do they need to work together to be successful, but he suggested the two teams should discuss playing on the same field.
"At some point in time, they need to be probably playing in the same venue," Scott said. "They need to coordinate their marketing efforts. You can't have two soccer stadiums in town."
The Flash currently plays at Mesa College, but the franchise has plans to build their own stadium. Scott sits on the board of directors for the San Diego Soccer Development Corp., which owns the Flash, and said the corporation has identified several sites for the soccer complex and completed some cost analysis and feasibility studies.
With the arrival of the Spirit, Scott said, they are re-evaluating those plans.
"Cox Communications made a $2.5 million investment in Torero," Scott said. "With that said, you've started toward the process of making USD the soccer stadium in town, and I think that prohibits you from building one anywhere else. I don't think the city can support it.
"The Spirit has sort of changed how we are going to be looking at a soccer facility in San Diego. We'll have to see how things unfold with the Spirit and USD."