Small Business and Retail---Small biz doing more with same size work force
Monday, November 13, 2000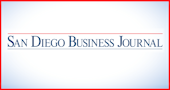 Web Site Offers Firms Joint Effort on
Advertising Buys
While 74 percent of small- and mid-size business owners say they're having difficulty finding new employees, 82 percent of these companies are using existing staff to handle the increased workload in today's booming economy.
So said a recent study by the George S. May International Co., a Park Ridge, Ill.-based management consulting firm.
Only 18 percent of the business owners are turning away additional work or customers because of lack of staff. The rest are taking on increased workloads with current staff, said Donald J. Fletcher, president of May International.
The study shows today's tight labor market could actually serve as a "blessing in disguise" for many companies, Fletcher said.
"Too often the automatic response to more work is to hire more workers. These added costs should only be taken when the company has proven that existing workers cannot cost-effectively handle the increased work," he said.
Often, it's a "knee-jerk" reaction to hire more workers as business improves. But without first checking that already existing employees are underused, that could take money out of the pockets of the company , and ultimately every one of its employees, Fletcher said.
The May International survey showed 0.65 percent of business owners cited increases in business as one of the reasons for hiring additional employees. Employers also cited employee turnover as an important factor.
A shortage of employees has forced 44 percent of businesses to delay expansion of their services, while 25 percent delayed product production, the survey said.
"It is unfortunate that these number of companies have not been able to grow in today's economy," Fletcher said.
- - -
Big Ads For Small Biz: Small business owners with small marketing budgets can now take advantage of a Web site that allows it to harness the power of big-budget advertising , without the big budget.
NetMarketingWorkz, a Denver-based firm specializing in marketing and promotions, and Hobbs Creek Interactive, a Salt Lake City-based Web design firm, have entered into a joint venture to launch AdCooperative.net , a "turn-key" system which allows small businesses to pool their marketing resources and participate in large-budget online and offline ad campaigns.
Small- and medium-sized companies, with or without a Web site, can participate in E-mail campaigns, site sponsorships, E-zine sponsorships, banner ads, TV, radio, print and more , for as little as $500 per campaign, said Rick Zwetsch, AdCooperative.net co-founder.
Zwetsch described the advantage a pooled marketing campaign has over conventional advertising.
"It is nearly impossible for a small company to effectively market their business or Web site for $500," Zwetsch said. "In fact, it's difficult to buy a couple of good banner ads for $500, never mind a radio or TV spot."
However, when several hundred or several thousand small companies , franchisees, for example , contribute $500 each into a marketing pool, all with the same marketing objective, that will create a big marketing budget that can produce powerful results, he said.
The system, run by proprietary software, allows business owners to spend their time doing what they do best , selling products and taking care of their customers. AdCooperative.net takes care of the rest, Zwetsch said.
For more information, log on to the Web site at (adcooperative.net).
Grrrl Power: A new directory of 70 professional women serving as franchisees, franchisers and suppliers is now available from the Women's Franchise Committee.
The committee, a division of the International Franchise Association, a Washington, D.C.-based advocacy group, has released 'Profiles in Success.' The directory describes each individual's area of expertise along with contact information, said Kara LaGrassa, spokeswoman for the IFA.
The book will be updated annually.
The women in the book have agreed to serve as mentors to those new to franchising. For more information, visit the IFA Web site at (www.franchise.org) and click on Women in Franchising, LaGrassa said.
Please send retail and small business-related items to Lee Zion at lzion@sdbj.com.