Shopping Malls Host Holiday Fund-Raiser to Benefit Nonprofits
Monday, November 13, 2000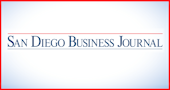 Local shopping malls throughout San Diego will join together for a special fund-raising event.
Participating shoppers will raise funds for hundreds of San Diego nonprofit organizations while enjoying discounts, entertainment, food and more.
At 6 p.m. Nov. 19, "Westfield Works Wonders" will kick off the holiday season with a three-hour event designed to raise more than $200,000 for local charities, said Aimee Cebulski, spokeswoman for Westfield Shoppingtowns.
Westfield-owned shopping malls throughout San Diego County will open after regular mall hours. After-hours shoppers will get a head start on their holiday shopping, while enjoying deep discounts, special merchant offers, free gift wrapping, Santa photos and live music, she said.
Tickets to the event are $5 either in advance or at the door, with 100 percent of the proceeds going directly back to the local charity groups selling the tickets , including the Cystic Fibrosis Foundation, Lions Club, Meals On Wheels, the Salvation Army, the San Diego Blood Bank, as well as several area churches and schools, Cebulski said.
The San Diego Downtown YMCA has benefited greatly from its participation in "Westfield Works Wonders," raising nearly $1,000 through ticket sales, said Ann MacCullough, spokeswoman for the YMCA.
"We have used our money to purchase books needed for our literacy program," MacCullough said.
Several Westfield Shoppingtowns are participating in the holiday event , Horton Plaza, Mission Valley, North County Fair, Parkway Plaza, Plaza Bonita, Plaza Camino Real and University Towne Centre. Mission Valley and Horton Plaza will also host large gatherings of area choirs for an outdoor holiday caroling event, Cebulski said.
Since the program kicked off in 1998, "Westfield Works Wonders" has helped San Diego nonprofits raise more than $250,000, she said.