Researchers Review Youth Buying Trends
Monday, November 13, 2000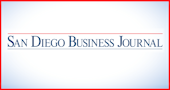 A recently released online marketing study hopes to provide retailers with the vital insight into youth lifestyle trends that has so eluded them for years.
The Del Mar-based marketing research firm, Lambesis, Inc., launched the youth trend identifier, Lreport.com, this past July.
The site surveys 600 participants, or as they call them "Urban Pioneers" , a phrase they trademarked , each fiscal quarter to track fashion, music, sports, influences and general retail purchasing trends.
The firm hopes to find those trend-setting few that, through their buying habits, dictate the shopping trends of millions.
"We cover three distinct age groups," said Maria Vrachnos, the site's general manager. "The 14- to 18-year-olds; the 19- to 24-year-olds; and the 25- to 30-year-olds."
In 1998, Generation Y, a demographic of now 15- to 21-year-olds, reached 26.5 million and had a combined discretionary income of $80 billion, according to Ladenburg Thalmann, a New York investment bank.
This year, teen-agers are expected to spend $160 billion, a 60 percent increase over six years ago, according to The New York Times.
Although Vrachnos wouldn't disclose the number of clients, she did say they were already noticing trends such as those between the youths of Seattle and Chicago. Lreport.com covers six key markets altogether: Miami, New York, Los Angeles, San Francisco, Chicago and Seattle.
"The similarities between the youth communities of Seattle and Chicago are that they are very music-driven," Vrachnos said. "We see similar types of environments that spring up around that. Whether it be music retail stores or stores for lifestyle and concepts."
Maybe now the supply-side world will understand baggy jeans and body piercing.