Real Estate---South Bay continues torrid construction pace
Monday, November 13, 2000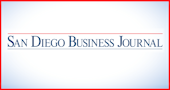 BIA Playhouse Auction Benefits
Voices for Children
Development in South County appears to be ahead of last year's rate, according to the city of Chula Vista and a group of developers.
For the first six months of this year, 44 retail, office and industrial building permits representing about 485,000 square feet of new space were issued by the city, according to Dave Kusimoto, a spokesman for the South County Partnership, a developers' alliance.
This compares with permits for 819,000 square feet of space issued for all of 1999.
Chula Vista is bracing for a population that will reach 250,000 within the next 10 years according to the San Diego Association of Governments. In 1998, approximately 162,000 people lived in the city, according to Sandag.
"In Chula Vista, we're applying smart growth principals in trying to offer a wide range of public facilities such as schools and parks, convenient shopping in village-style neighborhoods and close-to-home jobs in business centers,' said Chris Salomone, community development director for the city of Chula Vista.
As a result, he said, several companies that are currently doing business in the city are expanding facilities and others such as Raytheon and Leviton are relocating there.
New residential developments on the east side of the city and in the unincorporated area of the county adjacent to it are selling quickly, according to their promoters.
McMillin Homes of National City just released six homes in Phase 7B at the Alcala neighborhood within McMillin Lomas Verdes.
Eventually, 1,500 homes will be put up on the 300 acres of Lomas Verdes, said Linda Wergeland, a vice president at the company.
Another McMillin neighborhood in the Lomas Verdes development, Marigold, recorded 22 home sales since it debuted two months ago, she said.
Shea Homes San Diego on Nov. 12 released several homes for sale at Stonebridge and Woodbridge, its two neighborhoods being built in Otay Ranch near Chula Vista. On Nov. 11, Centex Homes San Diego, based in Carlsbad, opened the sales office and model homes at its Seasons neighborhood at Sunbow. The neighborhood will eventually be made up of 63 houses, said Debby Marshall, assistant marketing director for the builder.
- - -
Record Pace: Playhouses and doghouses built by the Building Industry Association of San Diego's BIA Cares for Kids project brought record prices at a charity auction late last month.
An auction dinner at Saks Fifth Avenue in Fashion Valley saw 300 people attend and bid on eight playhouses built to benefit Voices for Children, a local charity, said Eric Jones of the BIA. The winning bids ranged from $16,000 to $36,000, nearly double the price of the previous playhouse auction, which raised $155,000 in 1998, he said.
Hammers And Nails: Pacific Interior Systems of San Diego has finished the tenant improvement construction for 10,500 square feet of office space for the law firm of Larabee & Associates at the Pacific Tower, 10145 Pacific Heights Blvd., in Sorrento Mesa . R.G. Petty Construction of San Diego finished building a two-story, 43,000-square-foot concrete tilt-up at 9380 Judicial Drive. Pacific Cornerstone Architects Inc. of San Diego designed the building, intended for biotechnology uses.
Send real estate news to agrupe@sdbj.com