Real Estate---Lesson from Punta Banda deal: do the homework
Monday, November 13, 2000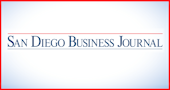 Real Estate: Proper Title Search Would Have Revealed Legal Dispute
Buying and owning property in Mexico doesn't have to be a high-risk proposition or fraught with fear, said professionals in the local real estate industry.
The recent eviction of dozens of homeowners from Punta Banda, a community just south of Ensenada, was tragic, but points up the need for buyers to do their homework, said experts familiar with Mexican real estate.
"The lesson (on the Punta Banda evictions) is that when you go to a foreign country, you have to realize you're a foreigner, and you have to protect yourself," said Marianne Eddy-Sorman, a real estate broker with McMillin Realty in La Jolla.
Eddy-Sorman, a homeowner in the Baja California community of Bajamar for 15 years, said many of those who stand to lose their homes were aware their houses were on leased land that was tied up in a lengthy court battle and could be taken away by the government.
In fact, some of the American homeowners in the community tried to list their properties with Eddy-Sorman for future leasing, but she refused, knowing the land was not held in trust and could not be legally transferred.
"They were foolish," said Eddy-Sorman of the Punta Banda residents. "They built some absolutely gorgeous houses on the land, thinking the Mexican government was going to ignore it and the ejido people were going to let them continue to lease it."
Buyers Were Warned
Eddy-Sorman said the property the residents were evicted from was not legally ejido land or belonging to a farm cooperative, but to private owners who made buyers well aware of their case, and warned them not to build on the vacant lots on the property.
"A lot of them knew, and that's why they wanted to sell it," she said.
Mitch Creekmore, director for the Mexico division of Stewart Title Guaranty Co. in Houston, said even though many American buyers knew about the legal dispute, they went ahead and signed leases anyway, banking on assurances from the developer that everything would be resolved in their favor.
A proper title search on the properties would have uncovered the legal dispute and should have caused any reasonable person to walk away, but many decided the deals were too good to pass up, Creekmore said.
"If this happened in the United States, you would walk away from it, but they didn't. Why? Maybe because they were paying $1,500 to $2,000 for a lot on the beach," he said.
The Punta Banda evictions are certainly causing anxiety among prospective real estate investors in Baja, but Creekmore said the purchase of real estate "can be a secure, legally entitled, publicly recorded and hopefully profitable investment."
Not The 'Wild West'
Creekmore and other professionals asserted the process of obtaining property in Mexico is protected by codified laws and regulated by the government. The perception that Mexico is still "the Wild West" and that agreements are based on trust is a fallacy and can lead to problems.
Manuel Pasero, managing partner of the Tijuana law firm of Pasero Abogados, said before investing in any business or property in Mexico, the first thing to do is retain a reputable Mexican attorney.
"Do your homework before you invest in a foreign country," Pasero said. "Get legal advice from the right people before you close a deal."
He said researching a property title's ownership and determining whether there are outstanding liens, lawsuits or other encumbrances should be done before any transaction occurs.
Creekmore said his company has been issuing title insurance on real estate purchases in Mexico for the past seven years and has never had a single claim filed against it.
Not too many years ago, many engaged in the real estate industry in Mexico , including developers and sellers , advised buyers title insurance wasn't necessary, but that is changing.
In light of land deals such as Punta Banda, the sellers and developers have come to realize title insurance is a good thing for both sellers and purchasers, he said.
Similarities And Differences
While there are many similarities to property acquisition in Mexico and the United States, there are also major differences, as well as restrictions on land south of the border.
Actual ownership of land within Mexico's restricted zones is still prohibited to foreigners, but laws enacted since 1971 provide for the protection of entitlement rights through a trust vehicle called the fideicomiso.
When the sale of the land takes place, title is conveyed to a Mexican bank and held in a 50-year renewable trust. The foreign buyers essentially become beneficiaries of the trust, and the banks become the trustees.
The fideicomiso provides the foreign buyers the right to develop, mortgage, lease, sell and bequeath the residential property. Nonresidential property can be sold to foreign entities by setting up a Mexican corporation.
The restricted zone in Mexico applies to land within 100 kilometers of the border and 50 kilometers from the ocean.
John Veering, project director for Via La Estancia, a residential development in Cabo San Lucas, said the entitlement process has worked out for the great majority of American residents who have purchased homes in Mexico.
"When something like (Punta Banda) happens, people start asking a lot of questions, but that's a good thing," Veering said. "We tell them all the information they should know, but we also tell them, look, go talk to your lawyer. They should do their homework, just as they would in the United States."
Creekmore echoed those sentiments.
"Buying property in Mexico can be an enjoyable and profitable venture, but you have to be an educated buyer. You have to apply the same prudent logic and business acumen that you would do for any business transaction in this country."