Lead---Location: The crux of a retail business
Monday, November 13, 2000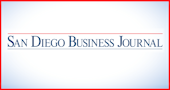 Retailers looking for a new business location need to know their site selection will be crucial to their success, several local retail real estate professionals said. Unlike major chain stores or restaurants, which might have an in-house department that specializes in finding new store locations, the small proprietor will have to rely on outside information in seeking a new retail site, the agents said. Perhaps the most important information is knowing where customers come from at a current location or a business similar to the one being considered for purchase, the agents said. "A lot of chain stores use internal models to project sales volume of a site," said Bruce Schiff, a retail-leasing agent with BRE Business Real Estate's office in Carlsbad. "But for a mom-and-pop dry-cleaning shop or hair salon, knowing that locating in a grocery-anchored shopping center will give you the best possible success is more important." While some businesses, such as fast-food stands or auto parts stores, can do well in a single-tenant retail property, others are more dependent on the high volume generated by grocery store- or drug store-anchored centers, he said.
- Neighborhood Is Key In Equation
Knowing how many people live within one, three, and five miles of the retail site, their average income and whether they are homeowners or tenants is also important in site selection, said Mike Puccio, an agent with La Jolla-based Retail Property Group Inc. It's a shopping center brokerage that also does property management. Puccio, who worked for both Kragen Auto Parts and Pep Boys as a store site locator, said specific knowledge of the customer is important in selecting a location.
He said Kragen, which specializes in do-it-yourself car repairs, tends to look for neighborhoods where home ownership is predominant. Pep Boys, on the other hand, looks for neighborhoods where there are a lot of apartments. That's because Pep Boys has a service department and apartment tenants are more likely to have their repairs done for them than homeowners since they don't have their own garage, he said.
He said a small retailer could often make just as good a decision on site selection as a large corporate retailer. "A big corporation committee usually doesn't visit the site under study, they look at aerial maps and statistics," Puccio said. "The small local businessman who knows an area can go into a shopping center and analyze much better why a particular tenant failed and whether he can correct things and make a location a success."
- Traffic Flow Also Considered
The San Diego Association of Governments has extensive information on traffic flow patterns on major streets. It also sometimes has a count of automobiles going by a particular location, he said. Most retailers try to look for locations that have 25,000 or more cars going by them each day, he said.
"Prospective tenants can usually get a site profile from the property owner explaining what the competition is and who lives in a particular trade area," Puccio said. "In addition to the demographics on the trade area, you need to look at how much competition you have." In some cases, there is already so much competition in a particular area that it is better to just pass it by, he added. He cautioned prospective tenants who are contemplating a drive-through location to make sure their offers to lease are contingent on getting approval from the local government. That's because he's noticed cities are changing their zoning rules on drive-throughs. "You hear different reasons for the disapproval , because of traffic problems in the center or on the street," Puccio said. "Some cities complain about cars lining up alongside of a store with their motors running, creating more air pollution."
- Leases Set For Fixed Terms
- Leases Set For Fixed Terms
He said the most common lease he is seeing is for a five- to 10-year term with an option for the tenant to renew the lease. The leases are all triple-net, which means the tenant will be responsible for such items as property tax, maintenance and insurance, he said. He said his retail tenants can usually get from $5 to $10 per square foot for carpeting, paint and floor plan alterations when they sign a lease. It's easier to get the tenant improvement concessions from landlords than a reduction in the rent, he said. That's because how much rent is generated by a property determines its value and a lower rent means a lower appraised value for sale or refinancing, he said.
Steven Avoyer, a principal with the San Diego real estate brokerage of Flocke & Avoyer, said the factor he considers most important in locating a business is how much traffic is generated by other tenants in a center, or how many cars are driving on the street in front. He said, however, that was sometimes not as important as other things about the neighborhood. For example, he used to find locations for a particular doughnut store chain, and its management told him not to be concerned with traffic patterns. "They said, 'Forget the demographics, just get us near a Catholic church or a post office,' because they knew a large number of their customers at existing locations had either been to church or the post office before they stopped in the doughnut shop."
- Customer Incomes Important To Some
Some retailers are more concerned with median income, he said. Bookstores tend to look for locations where residents have a high net worth. Those factors aren't as important for some businesses, such as grocery stores, where everyone buys their product. Sometimes it's desirable to be in a location where there's a lot of competition, such as a furniture store locating in the Morena Boulevard area, where there are already a lot of home furnishing stores, he said. The type of traffic can be important as well. "For example, retailers that require a lot of pedestrian traffic, such as a coffee shop, would do better in Hillcrest than in some other locations," Avoyer said. Jim Pagni, a Mission Valley business opportunity broker, frequently sees the consequences of bad site selection. That's because he is often approached by business owners who are in over their heads on a commercial lease and want to sell their business as a result. "One thing that bothers me about leasing and landlords is that they will overpay for a building and then try to pass all the costs on to the tenant," Pagni said. "The tenant might not be that knowledgeable and finds himself in a lease that he can't live with." He recommended prospective retail tenants review the lease agreement with their own real estate broker or with an attorney who specializes in lease law.
- High Rent, Bills Soak Up Profits
Pagni said he frequently gets calls from business owners who are paying too much rent and want to sell. But, since the lease soaks up so much of the business cash flow, they can't find a buyer. "With the higher electricity rates and low retail vacancies, it's a common problem these days," Pagni said. He specializes in the sale of restaurant business opportunities. One crucial thing in selecting a restaurant site is to know whether customers make the restaurant a destination, or just decide on impulse to pull into the parking lot, he said. Sit-down, family restaurants are frequently patronized by customers driving to that specific location, and are not as affected by traffic flow as others. "Advertising is going to play a more important part in marketing these locations than a sign will," Pagni said. Landlords need to be aware that although there is a shortage of retail real estate out there, they have to be reasonable on their rates, he added. He noted one case where a landlord wanted more for a particular restaurant building than the tenant Pagni brought to the project wanted to pay. Because the landlord was not flexible, his property stood vacant for almost a year and a half, Pagni said.