Law---State law adds responsibilities to federal ADA
Monday, November 13, 2000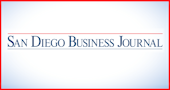 Legal Community Raises $60K for
St. Vincent de Paul
Assembly Bill 2222 goes into effect New Year's Day. When it does, a new definition for "disability" will go into effect.
According to its author, the law will strengthen the rights of workers with disabilities. According to the California Chamber of Commerce, however, the bill exposes employers to greater risks of being sued.
Authored by Assemblywoman Sheila James Kuehl, D-Santa Monica, the law added responsibilities and requirements for employers in addition to those contained in the federal Americans With Disabilities Act.
It places extended responsibilities and prohibitions on employers that especially come into play during the hiring process, according to the chamber.
The new law says a person is considered disabled if he or she is "limited" in one of the major life activities, such as walking, performing manual tasks, or even thinking. The old law defined a disabled person as being "substantially limited."
Under the new bill, California employers are not allowed to require pre-employment medical or psychological examinations for applicants. Employers also are not allowed to make inquiries regarding disabilities, unless the process is job-related and consistent with business necessity.
Even with the new terms of disabilities and limitations, there are actions employers can take to ensure a legal hiring and employment process. For more information, log onto the California Chamber of Commerce site at (www.calchamber.com).
- - -
Fundraiser: The San Diego legal community came together recently to raise more than $60,000 for St. Vincent de Paul Village's Toussaint Teen Center at the 16th Annual Red Boudreau Dinner.
Funds raised will support programs and services at the teen center, which is home to 35 teens from the ages of 14 to 18.
The event was sponsored by the American Board of Trial Advocates, San Diego Defense Lawyers, Association of Business Trial Lawyers and Consumer Attorneys of San Diego.
Around The Office: Three San Diego attorneys were among 18 recently named as partners with the San Francisco-based law firm of Pillsbury Madison & Sutro LLP. Local attorneys include: Laura K. Licht (employment law and litigation), Elizabeth A. Ryner (corporate and securities law), and Jan H. Webster (employee benefits law).
The promotions will be effective Jan. 1. Pillsbury Madison & Sutro has more than 590 attorneys practicing in more than 30 different specialty areas in California, New York, Washington, D.C., Virginia and Tokyo.
Send legal news items to Denise Ward at dward@sdbj.com.