Energy---Electricity at half the cost? Enpex says 'yes.'
Monday, November 13, 2000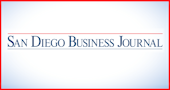 Energy: Enpex Plans Plant To Sell Power Directly to The San Diego Market
DEL MAR , Richard Hertzberg thinks he has the answer to San Diego's energy woes. He plans to build a power plant in San Diego and sell energy to local consumers at less than 6 cents a kilowatt hour.
That's considerably lower than the 10 or 15 cents a kilowatt hour other power providers are charging, but he still expects to make a profit.
Can he do it? Even he doesn't know.
But that won't stop him from trying. Hertzberg, president of Del Mar-based Enpex, hopes to build a natural gas-fired power plant somewhere in the county. The 500-megawatt plant would cost about $350 million to $400 million.
Other important factors, such as where the plant would be located and how it would be financed, are not yet known.
Late last year, Enpex sold its stake in its largest power project , the Newark Bay Cogeneration Project, a 150-megawatt natural-gas powered plant in Newark, N.J. At the time, Hertzberg was thinking about pulling out of the energy business.
Then came this summer's energy crisis. That changed his mind.
"Watching the train wreck that was occurring over the last summer, and continues, frankly, as someone who's done well in the power industry, I felt that the consumers of electricity were poorly served by what's called deregulation," he said.
That's where Hertzberg came up with the idea for creating a new plant that would be "cost-based," or would have a limited profit based on his own costs.
Seeking Site
"The Enpex power proposal is one that says we will enter the marketplace right now, and we are attempting right now to site a power plant in San Diego. We're looking at three different sites," he said.
Once the power plant is built, the cost of electricity at the plant would take into account his own cost for natural gas fuel, plus operating and maintenance costs, and the cost for retiring the debt incurred in building the plant.
Assuming the costs for natural gas remain fairly constant, Hertzberg figures he can turn a profit by charging 5 to 6 cents per kilowatt hour of electricity, he said.
There are several factors that make this low figure possible. One is that his proposed plant would rely on the newest generation of natural gas technology , the same technology that PG & E; Generating hopes to use for its own power plant, proposed for Otay Mesa, he said.
This new design of the power plant is not only the most environmentally green of all fossil-fuel reliant plants, it is also the most efficient, he said, requiring only 6,800 British thermal units (Btu) of energy for each kilowatt of energy it creates.
Hindered By State System
Older, less efficient plants require anywhere between 10,000 and 18,000 Btu. Since about 70 percent of the cost of operating a power plant is fuel, that's a fairly significant savings, Hertzberg said.
There's one interesting obstacle to his plans to sell power at low prices. Under the system currently in place, Hertzberg would be required to sell into the California Independent System Operator and the Power Exchange. By the time the power finds its way back to San Diego, the cost for electricity might climb to the same high prices that everyone else is charging, he said.
Hertzberg is looking to the Federal Regulatory Energy Commission to help him overcome that difficulty. He noted that the FERC has recommended changes allowing him to bypass the ISO and the PX.
"If we work beneficially to establish a methodology for ensuring that the power can be delivered to San Diegans at a reasonable price, without the markups inherent in the current marketplace we're willing to make this the new model of how new generation should come on to supply power into the economy at favorable prices," Hertzberg said.
But there may be other obstacles, too. Hertzberg conceded it might not be easy.
"We're going to give it a whirl. I'm not sure where we'll end up," he said.
Support
Ed Van Herik, spokesman for San Diego Gas and Electric Co., confirmed that it is in negotiations with Enpex to reduce volatility of electric prices for its customers.
"We are interested in working cooperatively with them. This area needs new generation to meet its electric needs, and we certainly support efforts to increase the generation supply," he said.
Beyond that, it would be premature to discuss the nature of SDG & E;'s negotiations with Enpex, Van Herik said.
Rep. Bob Filner, D-San Diego, counted himself as an early supporter of the Enpex proposal. Hertzberg had put the lie to the power generators' explanations why prices for electricity jumped this summer.
"He showed me that this whole argument that this (price hikes) was (due to) supply and demand, or inability to build new plants, or whatever, was wrong," Filner said. "He could build a plant that's environmentally sensitive, a cost-based rate structure, sell at about 4 or 5 cents a kilowatt hour and still make money."
The fact that Hertzberg can do it shows that the other guys simply are choosing not to, he said.
"I think that's really important for us to know, and shows where the villains are in the whole thing," he said.
Filner also answered the question of whether Hertzberg might be prevented from selling electricity at reasonable rates due to problems at the ISO or PX level. Due to the recent order from FERC to restructure electricity markets, this may no longer be an issue, he said.
Hertzberg's proposal is one of several possible moves to reduce electric rates for local customers. Another is municipalization, Filner said.
Converting the local electricity market into a municipally owned utility could give the region several options for saving money, such as contracting with Hertzberg, or making San Diego eligible for cheap hydroelectric power, he said.
Right now, the county Board of Supervisors is looking into possible municipalization. If the county doesn't move on the issue within a reasonable amount of time, Filner will lead a petition drive to put it on the ballot, he said.