Elections---New council members aim to restore public confidence
Monday, November 13, 2000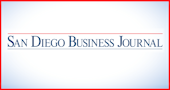 Regaining Trust a Priority Among New
Council Members
The four new members of the San Diego City Council won't take their seats until Dec. 4, but already they agree on one thing: They must restore the public's confidence in city government.
Along with the four open seats, the newly elected council will be joined by a new mayor, Judge Dick Murphy, and by another new member early next year to replace outgoing Councilman Juan Vargas, who was elected last week to a state Assembly seat.
Scott Peters, an environmental attorney, was elected by a 52 percent majority over Linda Davis to the 1st District, which includes Carmel Valley, La Jolla and the UTC area.
Peters, 42, said one of the new council's first priorities is to establish an ethics commission to help restore the public confidence in their elected officials.
"The (current) City Council did not always seem to be dealing in the interests of the people but in the interests of themselves," Peters said.
Peters put better management of the city's growth as a keen interest, particularly addressing an escalating housing crisis that threatens the regional economy.
"The housing crisis has become a business crisis because employees can't afford to live here," he said.
Peters said he spent about $200,000 in his first bid for elected office.
Toni Atkins, a staffer for 3rd District Councilwoman Chris Kehoe, was elected with a 57 percent majority over former councilman John Hartley in the district that includes Mid-City, North Park and Hillcrest.
Atkins, 38, said while many voters in her district are disappointed with stalled major projects like the Padres ballpark, they are more concerned with seeing continued improvements to the area's infrastructure such as streets, parks and libraries.
Atkins said she clearly benefited from the great job done by her predecessor, Kehoe, who was termed out and elected to the state Assembly last week.
While she had to keep her own beliefs under wraps while working for Kehoe, Atkins said she didn't support the ballpark plan that was approved by both the council and voters in 1998.
The city's share for the estimated $450 million project isn't fair, compared to what the Padres are investing, she said, adding that she still supports the public/private partnership and the overall $1 billion redevelopment in the East Village area.
Atkins said when all the bills are in, her campaign will have cost about $300,000.
Brian Maienschein, a business attorney, received 62 percent of the vote in the 5th District, besting opponent Tom Cleary. The district includes Kearny Mesa and much of the Interstate 15 corridor.
Mainschein, 31, said during his campaign many voters told him they were fed up with the way many problems were handled at City Hall, and that establishing an ethics commission "will go a long way to restoring faith in city government."
Mainschein said he anticipates the new members will get up to speed fairly quickly on issues; he added his campaign cost about $120,000.
Jim Madaffer, chief of staff for 7th District Councilwoman Judy McCarty, won his boss' seat with a 56.5 percent majority over Deanna Spehn in a district encompassing the College Area, Del Cerro and Tierrasanta.
Despite his position with McCarty for the past seven years, he freely admitted the public perception of the council wasn't positive.
"No question, the current council's popularity is something awful," he said.
Madaffer, 40, said his priorities will be "safer communities, youth programs and taking care of all the deferred maintenance that the city has put off over the years."
A longtime friend of Judge Dick Murphy, Madaffer said the city needs to alter its priorities.
"We're building a ballpark, a main library. We have all these fiscal projects that are backwards," he said. "We need to refocus on our neighborhoods."
Madaffer said he will have spent some $180,000 on his campaign, which he called "brutal."
Spehn, a policy analyst on the mayor's staff, shelled out some $250,000, nearly all of it from her funds, in her bid for the council job.
Madaffer said Spehn, the godmother to one of his children as well as a friend, put out campaign mailers that twisted the truth about his past financial problems.
Because Vargas was elected to the Assembly, the council will hold a special election within 90 days of the seat being vacated to replace him. Vargas' term expires in December 2002. The district includes Downtown, south San Diego and San Ysidro.
In addition to Vargas, Kehoe and McCarty, the outgoing council members are Harry Mathis in the 1st District; Phil Blair, who took over for two months after Barbara Warden left to take a job, in the 5th District; and Mayor Susan Golding.
The three remaining members are Byron Wear in the 2nd District, George Stevens in the 4th District and Valerie Stallings in the 6th District.