Commentary---A bigger role for NAFTA's Development Bank?
Monday, November 13, 2000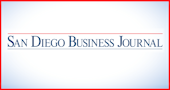 The North American Free Trade Agreement , NAFTA , isn't just about trade, it's also about economic development.
In 1994, the United States and Mexico created a specialized financial institution under the auspices of NAFTA , the North American Development Bank. NADBank's mandate was to finance infrastructure projects and promote sustainable development in the U.S.-Mexican border region.
While NADBank and its activities have been little-known aspects of NAFTA, this may change. President-elect Vincente Fox of Mexico recently suggested boosting NADBank's capital base to at least $10 billion to increase investment in Mexico and reduce the gap between U.S. and Mexican living standards.
NADBank itself has also recently proposed to the U.S. and Mexican governments that it be granted an expanded mandate in order to meet the growing developmental needs of border- region communities.
But what is the NADBank? What does it do and what could it do better with an expanded mandate?
And not least for the people of San Diego and our neighbors in Tijuana, how could an expanded role for NADBank benefit our own regional development?
$3 Billion In Capital
NADBank, which is owned and capitalized in equal parts by the U.S. and Mexico, is headquartered in San Antonio, Texas and governed by a board of directors of six members, three appointed by the U.S. and three appointed by Mexico. NADBank's total capital is $3 billion, with $450 million paid in as cash and the balance "callable" if required in the future to meet NADBank's debt obligations or guarantees. NADBank provides three primary services to communities on both sides of the border:
- It is an adviser in planning and coordinating projects;
- It is an investment banker in structuring the financing of projects, using an appropriate mix of public and private funds in the form of loans, guarantees, municipal bonds, direct investments, grants, or other financial facilities;
- It is a lender in financing the gap in project costs not covered by other funding sources. To help make projects more affordable to communities, NADBank also administers grants from the U.S. Environmental Protection Agency.
Narrowly Focused Mandate
NADBank's mandate is, however, narrowly drawn in terms of geographic scope as well as in terms of the types of projects the bank can undertake. The bank is limited by its charter to providing financing and other forms of assistance for projects in the area within 100 kilometers (about 62 miles) north and south of the U.S.-Mexican border.
The charter further limits the bank's undertakings within this geographic area to "environmental infrastructure projects," which are defined as those "that will prevent, control or reduce environmental pollutants or contaminants, improve the drinking water supply, or protect flora and fauna so as to improve human health, promote sustainable development, or contribute to a higher quality of life."
However, another charter provision directs that "preference" must be given to projects relating to water pollution, wastewater treatment, and municipal solid waste management. As a result of this charter directive, the bank's undertakings are confined as a practical matter to such "preferred" projects only.
As of June, NADBank had authorized $265.4 million in loans and grants for 29 such projects on both sides of the border. These 29 projects, when completed, will involve a total cost and investment from private and public sources of $831.3 million. San Diego has received $17.2 million for the South Bay Water Reclamation Plant (total cost $99.6 million), while Tijuana has received $18.5 million for a sewage and wastewater treatment project to eliminate raw sewage flowing into the Tijuana River (total cost $19.5 million).
Border Projects
Other communities along the California/Mexico border have received $43.8 million for eight projects (total cost $127.1 million). Communities along the Texas/Mexico border have been the biggest beneficiaries of NADBank programs, receiving some $138.15 million for 13 projects (total cost $518.86 million).
NADBank has clearly demonstrated an ability to leverage the capital resources available to it into considerably greater total financing for projects. But the bank could do much more if it were not constrained by a mandate which imposes a limited geographic scope on its activities and requires it to focus narrowly on projects involving water pollution, wastewater treatment and municipal solid waste management.
This restricted mandate results in under-utilization of NADBank's lending capacity, which severely limits the bank's ability to generate revenues and provide for future loans and grants, which translates overall into less funds being available for the infrastructure needs of the border-region communities NADBank is supposed to serve.
At present, NADBank's total lending capacity of some $2 billion has been virtually untouched. The bank's own loans for the 29 projects mentioned above total only $11.12 million.
Too Few Projects
The bank has had to rely on grants for the balance of the $265.4 million authorized for these projects largely because most of the communities involved are poor, with little ability to repay debt. Moreover, the bank's projections for the next decade indicate that viable projects in the water and municipal solid waste sectors will never use more than 10 percent of its lending capacity, also because most of the communities involved will be too poor to afford loan programs.
If NADBank continues to be constrained by the narrow terms of its existing mandate, it appears destined to become a stagnant institution, of little relevance to the developmental needs of the border region, even as these needs grow and become more urgent.
The population of the border region is projected to increase by 50 percent over the next 20 years. Sustainable development in the face of this kind of population growth cannot be had simply by concentrating on water and municipal solid waste projects.
Expanded Mandate Proposed
NADBank has, therefore, proposed an expanded mandate which would create a much larger and more economically viable lending market and enable the bank to address a wide variety of infrastructure needs in the region. A proposed geographic extension of the mandate to 300 kilometers on either side of the border would allow the inclusion of many additional communities that are naturally affected by growth along the border, and whose economies are often directly tied to the border-region economy.
It would increase the population covered by NADBank's mandate from the current 10.6 million to 41 million and include such major population centers as Los Angeles, Phoenix and San Antonio on the U.S. side, and Hermosillo, Chihuahua, Saltillo and Monterrey on the Mexican side.
NADBank has also proposed changes to its mandate which would give the bank flexibility to undertake an assortment of infrastructure projects in order to diversify lending prospects and meet the broader developmental needs and environmental concerns of border-region communities.
Greater Range Of Projects
Under this more flexible mandate, NADBank would be able to engage in a range of projects extending well beyond the narrow focus of its existing mandate. This new range of projects could include, for example:
- Industrial and hazardous waste treatment projects for maquiladoras and other industries;
- Urban transportation and mass transit projects;
- Affordable housing and housing improvement programs;
- Air quality projects;
- Agricultural and municipal water conservation projects;
- Home water and wastewater installation programs;
- Energy projects from biomass and wind, geothermal, and solar power.
An expanded mandate for NADBank makes good sense for the future prosperity and growth of the San Diego/Tijuana region. NADBank projects promote sustainable development and enhance the quality of life of people in our region.
They also generate substantial business opportunities through contracts awarded for a variety of civil works and the supply of goods and services. The San Diego Regional Chamber of Commerce could perform a valuable service by organizing a conference for businesses in the San Diego/Tijuana region on "How to do Business with the North American Development Bank."
Business and political leaders on both sides of the San Diego/Tijuana border should get behind the idea of an expanded mandate for NADBank.
Kaplan is an attorney with the firm of Hillyer & Irwin in San Diego. Hammacher is a San Diego attorney practicing independently.