Technology---As wireless matures, firms ponder business puzzles
Monday, November 6, 2000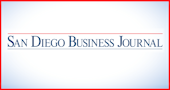 Selling data by the packet? Wireless telecom industry leaders face several puzzles as the technology heads into what they call its third generation.
Among them: How to charge for services, considering customers will be fishing for data on their wireless devices in addition to placing phone calls.
Mark Kelley, vice president and chief technical officer for San Diego-based Leap Wireless International, Inc., said his company could take the flat-rate strategy it now uses for voice communication and apply it to data transfer. He would not say for sure, though.
"Clearly that works exceptionally well," he told an audience Oct. 27 at the CDMA Americas Congress at the Sheraton San Diego Hotel & Marina. CDMA stands for Code Division Multiple Access, a wireless technology pioneered by San Diego's Qualcomm Inc.
Kelley's view was not one shared by everyone at the conference.
"Flat rate pricing for wireless Internet access is not a viable option for the foreseeable future," read a slide presented two hours later by Bassam Khan, a representative of Portal Software, a Cupertino company making billing software.
"There will probably be as many (pricing) plans that fail as ones that succeed," said Brian O'Shaughnessy, vice president for wireless technology for Bell Mobility in Mississauga, Ontario, Canada.
O'Shaughnessy presented a scenario where a wireless Internet device is always on and data transfer may take a fraction of a second. He threw out hypothetical situations where companies could bill by the "packet" of information sent to a customer, or by the type of information sent to subscribers. A service providing local entertainment information, and therefore a low volume of information, might carry a different price than one providing E-mail or stock quotes, he said.
Officials at Qualcomm, meanwhile, were busy with demonstrations and announcements during the CDMA show.
An evening cruise on San Diego Bay showed off company technology which can transfer data at speeds up to 2.4 megabytes per second, wirelessly. The point of holding the High Data Rate demonstration on the harbor was to show no cables were attached, though one wag said Qualcomm must have had a T1 line attached somewhere.
A later demonstration on dry land centered on a cell phone with a global positioning system chip for use in 9-1-1 calls. Company officials said its precision could show law enforcement dispatchers the side of the street where a call originated.
Qualcomm made several announcements, including expanded CDMA licenses for AirPrime Inc. and Fujitsu Ltd., as well as a CDMA test equipment license agreement with Spirent Communications.
Touting their compact sizes, Ericsson Wireless Communications Inc. exhibited third-generation CDMA2000 1x network components: a radio base station and base station controller. The Swedish telecom giant has its infrastructure business on Sorrento Mesa.
PrarieComm, Inc., which supplies chipsets and software to cellular handset manufacturers, announced the opening of a San Diego office to handle sales and support. Its home base is Rolling Meadows, Ill.
Meanwhile, Motorola, Inc. of Schaumberg, Ill., announced at the conference it would work with Alltel Corp. of Little Rock, Ark., to provide third-generation wireless service in New Orleans and Baton Rouge using CDMA 2000 1x equipment.
On top of Alltel and Bell Mobility, companies around the globe who are deploying or at least trying CDMA 2000 1x include Clearnet, KT Freetel, LG Telecom, SK Telecom, Sprint PCS, Telstra, Telus and Verizon Wireless, according to the Costa Mesa-based CDMA Development Group.
CDMA is one of several competing wireless technologies.