Small Business and Retail---SBA publication helps get more bang per buck
Monday, November 6, 2000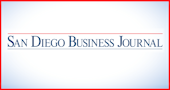 A newly released business resource is designed to help small business with marketing in the new global E-economy. And it's free.
The new edition of Small Business Success suggests ways entrepreneurs can more effectively compete, whether locally or globally, on tighter budgets.
Now in its 13th year, the annual 96-page resource directory helps small businesses grapple with issues that come up in today's ever-changing business climate, including cyberspace, workers with disabilities, quality health care, attracting global customers, and even relieving job-induced lower back pain.
The directory is the joint work of Pacific Bell Directory and the U.S. Small Business Administration. Other contributors include the California Small Business Association, Kaiser Permanente, the National Business Association, the State of California Office of Small Business Certification and Resources, and Ameritech Advertising Services.
More than 5 million copies of Small Business Success, in its various editions, have found their way to existing and would-be entrepreneurs in the United States and around the world since 1988, said Aida Alvarez, SBA administrator.
"The sky is the limit for the success of small business as we enter the new millennium," Alvarez said. "Small Business Success magazine has proven to be an exceptional resource for helping current and future small business owners achieve their entrepreneurial dreams."
In addition to Small Business Success, there is also a Web site (smallbizpartners.com) which provides access to numerous small business resources, and training programs are sponsored throughout California to help entrepreneurs compete more effectively, Alvarez said.
Free copies of Small Business Success can be obtained by calling the toll-free number (800) 848-8000.
- - -
Feel Better? You Won't: A move designed to "make politicians feel better" will instead become a threat to hundreds of small businesses and thousands of low-wage workers in California.
So said Christopher Wysocki, president of the Small Business Survival Committee, a Washington, D.C.-based business advocacy group. Wysocki was reacting to the Oct. 20 vote by the California Industrial Welfare Commission to raise the minimum wage in the state to $6.75 per hour by 2002.
"(This) is just the latest blow to the small business community in California. Raising the minimum wage will not do any good for the thousands of workers who may be laid off as a result of today's ruling," he said.
Wysocki pointed out small businesses already operate on a very thin profit margin, and the businesses operating in areas with high unemployment rates will be hurt the most.
"The low-wage areas of the state will be the hardest hit, and this action is just another example of Sacramento bureaucrats not understanding the diversity of the state, he said.
Not only will businesses be put at risk, but so will the workers of California, Wysocki warned.
"Minimum wage workers are most often those seeking to gain the skills to become productive members of the work force. Raising the wage floor may make politicians feel better, but it will do nothing to help those who won't be able to find work as a result of small businesses being unable to afford to hire more people," he said.
Working Women Of The World, Unite!: Good news for working women: A national magazine for women business executives has created a new Web site to meet the needs of working businesswomen.
Working Woman has launched (workingwoman.com), lauded as "the businesswoman's network." Its stated aim is to give businesswomen the tools, knowledge, and industry connections to succeed in today's digital economy," according to (nawbo.org), the Web site of the National Association of Women Business Owners, one of the partners in creating workingwoman.com.
The new Web site features news and tips on small business, technology, legal issues, finance, and even how to balance work life and home life.
The site also features stock quotes, national headlines, and something called "power tools" , online applications for working women to handle business needs such as human resources, sales and marketing, and ordering office supplies.
The Web site is also working to create the Women's Business Exchange, which will connect women to billions of contracting dollars from corporations and government agencies. The exchange will link together a large network of women- and minority-owned suppliers with national buyers seeking diversity, according to information on the Web site.
Send retail and small business news to Zion at lzion@sdbj.com.