Politics---Ballot measures seek increase in public disclosure
Monday, November 6, 2000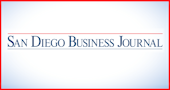 Two local measures on the Nov. 7 ballot call for more disclosure of gifts and contributions given to elected county officials.
But the initiatives go about that task in two distinct ways.
First there's Proposition B, the Clean Contracting Charter Amendment, authored by the Service Employers International Union, the county's largest employee union.
In an effort to block Proposition B, the San Diego County Taxpayers Association authored Proposition A, the Full Disclosure in County Contracting Charter Amendment.
Both measures would require more information surrounding dealings with the county Board of Supervisors and companies that win county contracts. But the differences are clear and have caused heated debate by the two sponsoring groups.
"I think there is an accurate public perception that there are a lot of things going on in government that influence the decisions that voters don't know about," said Mary Grillo, executive director of SEIU Local 2028. "While the city of San Diego has gotten a lot of publicity about it, the county has not.
"We wanted a disclosure initiative that stated before they (county supervisors) vote on an item, we know what's influencing the decision-making. We want to know who they are listening to, frankly."
Scott Barnett, executive director of the SDCTA, said Proposition B is misleading and will stand in the way of efforts by supervisors to privatize county services. He said it puts in place a system of reporting that could force cancellation of a contract over the "slightest mistake."
Barnett said Prop. B would "basically kill contracts" the county of San Diego already has approved by its "very onerous and nebulous provisions." If a supervisor receives a gift as small as an ice cream cone from a contractor and doesn't report that, even if it happened 10 years ago, then that supervisor's vote and the entire Board of Supervisors' vote on the contract would be nullified. That's where the cost to taxpayers is."
It took 82,000 signatures to get Proposition B on the ballot.
Proposition A was placed on the ballot by the county Board of Supervisors at the request of the Taxpayers Association.
"That's an example of the insider influence peddling that Proposition B will prevent," Grillo said. "We followed the democratic process."
Another difference between the two measures is who is charged with reporting the gifts and contributions to supervisors.
Under Proposition B, supervisors would report all gifts from contractors and lobbyists. Proposition A, on the other hand, calls for contractors and lobbyists to do the reporting.
Barnett said that sets up an effective double reporting system. But, Grillo feels that provision could result in no reporting at all.
"Contractors are not accountable to voters," Grillo said. "The Board of Supervisors is (accountable)."
These measures come at a time when political influencing has been in the spotlight throughout local government.
City Councilwoman Valerie Stallings is under federal investigation for her dealings with a company connected to Padres owner John Moores. Mayoral candidate Ron Roberts, also a county supervisor, has received some scrutiny for taking plane trips from the Padres.
In the end, county supervisors will have to disclose information about their gifts and contributions. Exactly how they will do that will be seen Tuesday, Nov. 7. The measure getting the most votes will be enacted.