Online Auto Auction Takes Off Running
Monday, November 6, 2000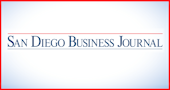 A Rancho Santa Fe-based business has grown into a million-dollar enterprise by auctioning classic cars on the Internet.
California Cruising got its start in February 1999 auctioning its vehicles on sites like eBay, Yahoo and Hemmings. Although the company was successful at these locations, they were unable to create an identity for their company, said Michael Schriner, founder and president of the company.
"Classic cars are high-ticket items, and it is important to represent them correctly. (On other) sites, we felt that most classic car auctions were not well presented, and that the buyers needed much more information before they could bid with confidence."
So Schriner set up his own Web site in May 1999, offering inspection of the vehicles prior to auction. He also made the site easier to use by presenting the cars in a consistent and detailed format, he said.
He also came up with some clever marketing.
"We knew that cars from Southern California would be much more desirable than cars from other areas of the country," he said.
That helped California Cruising to become a recognized name. The CalCruising.com Web site is second only to eBay as the Web's most popular auction site, Schriner said.
Schriner considers the Internet a valuable alternative to traditional auctions of classic autos. Typically, these are held only a few times a year, and if a customer misses an auction, he must wait several months for the next one, he said.
By contrast, CalCruising.com can attract customers at any hour of the day, from all over the globe, without their having to get on a plane, Schriner said.
California Cruising runs an average of 15 auctions every 10 days, although the Web site is designed to run as many as 100 auctions at a time. At this stage, however, the company doesn't have the resources and manpower to handle that kind of growth, Schriner said.
Schriner predicts that once the company grows to a higher level, it will be a desirable acquisition for a larger, well-funded company.
Schriner has had $1 million in sales this year with 5,000 members. Next year, he is projecting sales of more than $3 million from about 10,000 members.