Lead---Destination services crowd a full visitor industry house
Monday, November 6, 2000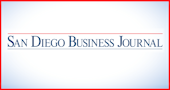 he view from event planner Matt Robbins' Gaslamp Quarter office is an appropriately crowded sight.
Bits of San Diego Bay can be seen past several ongoing developments, including the Convention Center's expansion.
To hear Robbins and his colleagues tell it, his industry has become an equally packed scene. Success, they say, relies on keeping focused on the goal that's been there all along , serving clients.
In recent years, San Diego's destination management companies have grown in numbers, with hotels launching their own in-house destination services departments and outside DMCs opening offices in town.
According to Robbins, president of Meeting Planners International's San Diego chapter and president and co-owner of The Event Team, the influx of destination companies will eventually play itself out.
"Everyone says, 'Hey, there is plenty for everybody,' but in the long run there is certainly a limit to the part of the pie that has to be divided," Robbins said.
"Talent will prevail, as always," he added.
The San Diego Convention & Visitors Bureau has 29 DMCs listed as members, according to its Web site.
New to the local industry or not, the firms agree that on a national level, the strong economy and hotel market are reasons to enter the destination management business.
With San Diego in particular, the Convention Center's expansion and the rising reputation of the city add to its appeal, the firms say.
What executives disagree on, however, is the place they each have in the market.
Independent DMCs often bemoan the hotel-run operations, claiming they try to keep a group on the hotel property too much and their position representing one hotel benefits the hotel before the customer.
Terry Epton, incoming president of the Association of Destination Management Executives, based in Denver, has a "mixed bag" opinion of the hotels' DMC enterprises.
"Some of it I think is healthy for the industry, and I think a lot of it is unhealthy for the industry," said Epton, whose day job is executive vice president of USA Hosts in New Orleans For instance, he said, a group working with a hotel's in-house planner may not be as open to bids on a dinner event than if it was working with an independent meeting planner. By not handling the options freely, the group could end up paying more for the event, Epton said.
- Roles Different For Hotels, Independents
Patti Roscoe, chairwoman of locally based PRA Destination Management, doesn't consider hotels' destination services departments to be true DMCs.
Independent firms can more easily represent a client's best interests, Roscoe said. Hotels' in-house departments can often be influenced by what is best for the hotel and what they need to sell, she said.
"To me, it's capitalizing on the business that they have in-house, which in their eyes is good business practice," Roscoe continued.
She's seen some negative reactions to hotels' destination services, she said.
"In our clients' eyes, and I can tell you this because our clients have commented on it, they want an organization that looks at their needs and at the destination and puts it together," Roscoe said.
Representatives from other independent DMCs also say hotels work with them to supply space for events. By starting their own destination service departments, the hotels are competing against them and are straining these relationships, the DMCs say.
- Hotels Defend Their Services
Executives of the hotel operations defend themselves against the various criticisms, saying that they offer a service that is valid and valuable to potential clients.
It's the hotels' option to enter an enterprise, said Gene Warneke, director of Del Destinations, a destination management department of the Hotel Del Coronado.
"They've had control of the market before," Warneke said of the DMCs, "and now the hotels have realized that this is a great source of revenue, and it fits perfectly."
He considers the in-house operation as the hotel having a way to ensure that guests experience the same level of quality they have when they are at the resort, Warneke said.
He said outside DMCs do not understand hotel operations as well as the in-house DMCs do. "Coming in from the outside, I've learned a whole lot more on how to service clients better by being on the inside," he said.
- City Benefits From Referrals
Lynda Earnest, director of the local office of Destinations by Marriott, said her office often helps to bring new business to the city by being there when potential clients visit a local Marriott hotel.
Her team can explain what the rest of the city has to offer, often selling them on the destination itself, Earnest said.
She also argues against independent DMCs' concerns about keeping groups on the hotel property.
"I think there's an inherent misperception on behalf of the planners that an in-house destination management company is only going to refer the in-house services, but for Destinations by Marriott, we refer only outside," Earnest said.
She works with local restaurants and venues, Earnest said.
In fact, her office only deals with businesses outside of the hotel, leaving the in-hotel events to the catering department, she said.
"There are times that we do partner with our catering team here, but it is not as common as planners would think," she said.
- Outsiders Open Local Offices
Another group affecting the local DMC market are newcomers who have headquarters elsewhere, but have opened an office in San Diego.
The companies say they opened offices in town because the number of requests they've gotten from customers to run events or programs here made it financially viable.
One is Pacific Agenda, Inc. The 14-year-old San Francisco-based company opened a San Diego office in May.
"So far, so good," said account executive Bill Holman, describing business to date.
Holman, who focuses on sales, said there's a place for his company in the market.
"We feel that because the brand of service that we're bringing, the reputation we bring and the level of service that we bring, that we'll find our niche, and there'll be enough business for us to be successful and others as well," Holman said.
Finding clients hasn't been very difficult, he said. "Any time you're in a sales job, it's a function of relationships and a function of your ability to prospect new relationships."
- Experienced In Hospitality Industry
Like most executives running the DMCs new to San Diego, Holman came from the local hospitality industry. He's been around for more than a decade, he said.
Most recently, Holman was with a local travel company's destination business, which gives him a head start in approaching new business, he said.
"The network of relationships and the network of referral possibilities are in place," he explained.
San Diego's established DMCs aren't expecting to be affected by the newcomers.
"If you start worrying about who your competition is, then you're worrying about the wrong thing," Robbins said.
For her part, Roscoe said competition has never scared her company.
"I think people always have to know who their competition is and where they are in the marketplace," she said, "but as I tell my staff, 'Don't keep looking over your shoulder, you just move forward.'"
The focus should be on the future, Roscoe said.
"As far as I'm concerned, we just have to keep sharp, stay on top of it. Over the years , it'll be 20 years next April , that's been our philosophy, and it's kept us hungry, if you will, for knowledge and new business."
- Service Quality Is Another Issue
Along with the new competition, there is some concern from the established local companies for the overall quality of service.
Terri Breining, owner and president of locally based meeting planning firm Concepts Worldwide, Inc., represents companies, often overseeing their meetings and events in other cities. Although she often hires DMCs outside of San Diego, her company handles events in this market themselves.
"I think it's generally a good sign for San Diego that there is so much business here," Breining said of the increase in local DMCs. "It seems to me that as we as a community become a better business destination, we're going to need more DMCs to service all that business that comes into town.
"Of course, there's always the concern that they maintain the quality that we have. We've got, in my opinion, some of the best DMCs anywhere."
Destination management is a business completely dependent on service, Breining noted.
"We won't know how good they are until they start performing it would just be my hope that people will maintain the high standards that have been established."
- Events May Be Underbid
Roscoe also has concerns. Companies sometimes get a job by underestimating costs and underbidding a group's program, she said.
It can be a risky practice, she said.
"Groups come in town, and they don't get what they're used to," she said. "They don't get the service, there aren't enough people servicing the events or parties, and they don't get the quality of activities that they expect."
Such incidents affect the customer and their goals for an event, but it also affects San Diego as a destination, Roscoe said.
"A client will say, 'Gee, we had such a lousy time in San Diego, why would we want to go back there?' And it's not that they had a lousy time in San Diego, because we have such a fabulous city here. What happened was that they were underserved."
When asked to envision his industry in the future, Robbins said that it's hard to imagine all of the current DMCs still operating in San Diego.
"It's also possible that we're gearing up right, that once the Convention Center expansion opens, that there will be enough work for everyone," he said. "Still, I can't believe, five years down the road, that they're all going to be here. That would surprise me."