Ex-Pads Star Hustles at Music, Too
Monday, November 6, 2000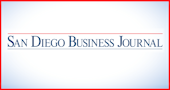 He may not have been the most talented Padres baseball player, but Tim Flannery's hustle made him one of the team's most popular stars.
Today, Flannery earns his living as the Padres third base coach, but continues building a fledgling career as a singer/songwriter. Last month, Solana Beach-based PSB Records re-issued Flannery's third CD, "Pieces of the Past," a collection of songs that reflect his past and some places he's traveled.
Flannery, 43, and a resident of Leucadia, called "Pieces" a roots album. "I wanted to honor my Irish-Kentucky-Cherokee ancestors, who made up the very fiber of who I am."
Helping out Flannery on the CD were noted performers Jackson Browne, Bruce Hornsby, Darryl Johnson and Steve Poltz.
Produced by Matt Manning, a respected Cork, Ireland, musician, the CD includes a few songs that have a distinctive Irish folk sound and feature such instruments as uillean pipes, bodhran (Irish drum), mandolin, fiddle, banjo and dobro.
Said Garth Brooks, who played with the Padres one spring training, "Tim is like a two-sport star, with his music and baseball, and he can do it very well."
Proceeds from the sale of the CD as with the two others Flannery made are used to buy Padres tickets for underprivileged children.