Conventions---Small-scale conventions carry economic impact
Monday, November 6, 2000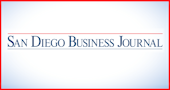 When most San Diegans think of conventions, their first thoughts are probably linked to the high-profile trade shows and conventions held at the San Diego Convention Center.
It's no wonder. Since its opening in 1989, the San Diego Convention Center has contributed more than $3 billion to the San Diego regional economy, generated over 10,000 jobs, and attracted more than 6 million conventioneers and guests, making it one of San Diego's most important economic engines.
What most San Diegans don't realize is that conventions and meetings, just like their delegates, come in all types and sizes.
Thousands of "smaller" conventions, which do not require a facility the size of the convention center, are hosted by San Diego area hotels annually. These conventions, known in the industry as "single-property" meetings, carry a formidable economic punch all their own.
Last year, local convention hotels throughout the county opened their doors to more than 13,000 association and corporate meetings, which together attracted an estimated 1.8 million delegates to San Diego.
The economic impact of these meetings alone is estimated to be in excess of $1.4 billion annually , dollars which pass through many hands as they are distributed throughout the regional economy, enriching plenty of San Diego businesses along the way.
These single-property convention delegates spend an average of $1,194 during their stay in San Diego, according to spending figures released by the International Association of Convention and Visitors Bureau.
Who gets a slice of this economic pie? Obviously, the hotel property hosting the meeting will receive revenues from the rental of meeting space and the booking of room nights. But that is not where the spending stops.
Those delegate dollars roll over as well into all areas of the county's economy, because the convention and meetings business supports dozens of companies which deal extensively in the diverse job of planning and producing these meetings in local hotels.
These include businesses such as audio-visual companies, destination management companies, special event planning, food services, catering companies, etc.
The economic impact also trickles down to hundreds of other businesses that provide products and services for conventions: the florist who supplies the table d & #233;cor; the local musician who performs at a special event or reception; the telecommunications company that provides cell phone service; the local printer that designs a meeting program; the photographer who captures the event on film. Even the recycling company in Santee, the paper supplier in El Cajon, or the commercial laundry service company in Chula Vista can benefit from business generated by a single-property convention.
Direct personal spending by the delegates themselves infuses even more dollars into the local economy as they venture out into the community to spend their discretionary dollars in local restaurants, at area attractions, on the golf course, or shopping in retail stores, etc.
While San Diego has seen a growing share of this lucrative single-property meeting business, it does not come without effort. As in any other business, competition is intense and meeting planners across the country have to be "sold" on San Diego and reminded that this is a perfect destination for their organizations.
That challenging task falls into the hands of the sales team at the San Diego Convention & Visitors Bureau. Fourteen sales managers, including those working in the ConVis satellite offices in Chicago and Washington, D.C., are responsible for selling San Diego as a premier convention and meeting site to association and corporate meeting planners throughout the nation.
ConVis sales staff, often accompanied by representatives from some of the 90 convention and conference hotel properties in San Diego County, attend trade shows and sales arenas across the country in their persistent efforts to get the word out about San Diego.
Several of the ConVis staff are charged with specific markets. For example, an "express meetings" sales manager deals with booking meetings with 50 participants or less. Other sales managers target medical or technological conventions.
ConVis also boasts the only dedicated military and defense division among convention and visitor bureaus nationwide.
In 1993, ConVis recognized the significance of military meetings on the hospitality industry and officially launched the Military and Defense Affairs Worldwide department.
In its first year of operation the department, dedicated solely to military convention and meetings business, booked 5,700 room nights to military personnel. By fiscal 2000, that number soared to 90,000-plus room nights.
ConVis' efforts will get a boost at the end of the month with the arrival of 3,000 delegates of the International Association of Exhibition Management (IAEM), here to attend their annual meeting Nov. 28-30.
IAEM is the premier association for individuals around the world who conduct or support exhibitions. Needless to say, this is an exceptional opportunity for the San Diego hospitality industry to showcase its outstanding convention amenities to people who make the decisions as to where to hold exhibitions and trade shows.
"Selling a convention site is really like selling any other product," said Reint Reinders, ConVis president and CEO. "There's a tremendous amount of competition out there, and you simply have to convince your client that your product is the very best."
"Traditionally, after we host a convention of meeting or trade show planners such as IAEM, we see a significant boost in future bookings for San Diego," Reinders said. "Once they are here to personally experience San Diego's first-class service and amenities, they definitely put San Diego at the top of the list for future bookings."
DiBona is director of communications for the San Diego Convention & Visitors Bureau.