Commentary---State's fatally flawed HMO laws endanger women
Monday, November 6, 2000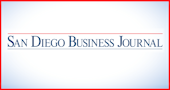 reast cancer has become the women's health issue most commonly discussed by the media and the health care industry.
It has even caught the attention of politicians. In fact, as part of his presidential platform, Vice President Al Gore is pushing for legislation that will require health maintenance organizations to cover diagnosis and treatment of breast cancer.
However, the second most common cancer afflicting women , cervical cancer , is not being addressed. Every day approximately 15 mothers, daughters, wives and sisters needlessly succumb to this disease.
What makes these deaths all the more tragic is the fact that cervical cancer is virtually 100 percent curable if detected in its early stages. In fact, after four decades of decline, cervical disease and the number of deaths associated with cervical cancer are increasing in the Los Angeles area.
On a positive note, new technologies are available to physicians and patients throughout California that dramatically improve cervical cancer screening. These new technologies are the ThinPrep Pap Test, a test approved by the FDA as superior to the conventional pap, and, HPV Hybrid Capture II, a DNA test for Human papillomavirus, the sexually transmitted virus known to cause cervical cancer.
According to the National Cancer Institute, an estimated 3.5 million traditional Pap tests are found to be inconclusive in the United States. With a traditional Pap smear, if the test comes back inconclusive, women suffer through the anxiety of repeated Pap testing every four to six months for two years. In addition, they endure colposcopies, biopsies and repeated office visits.
Eliminates Stress And Uncertainty
These new technologies, on the other hand, eliminate the stress and uncertainty that accompanies inconclusive Pap results. Through the new process, women with inconclusive Pap results are immediately and automatically tested for HPV. When high risk HPV DNA is found, appropriate patient care follows. When high risk HPV is absent women can return to normal annual screening without needless worry.
Unfortunately, many women in California who depend upon HMOs for care are not covered for these tests. Adding insult to injury, these same HMOs pay a premium for these new Pap smear screening technologies when provided outside of California.
Why The Discrepancy?
Outside of California, HMOs contract directly with the laboratories to provide these new cervical cancer screening technologies. In California, HMOs pay a fixed amount monthly to medical groups for services including cervical cancer screening. There is no mechanism currently for the medical group to receive the amounts required to pay for these new and valuable women's health tests. As a result, many California women in managed care health plans are denied this new and potentially life-saving technology.
Because of this disparity, women in other states are screened with these advanced technologies at a rate of 70 percent or more, while California's women are being screened at a rate of 5 percent or less. Women's lives should not be jeopardized because of inequities in the way HMOs operate from state to state. Our first priority should be preventing disease and death.
Cervical cancer is a disease that can be virtually eliminated, yet the California system appears to place a greater emphasis on fiscal issues. Paradoxically, use of these advanced technologies should be in the interest of the managed care companies because they are likely to reduce total medical costs.
Technological advances in cervical cancer screening over the past decade have substantially increased our ability to detect cervical cancer, but failure to make this technology available places many California women at risk. This problem will only continue to grow unless women consumers and their loved ones demand that their HMOs and medical groups cover more convenient and conclusive tests like the ThinPrep Pap Test and HPV.
Problem Needs Addressing
It is time for legislators and the health care industry to address this growing problem. By requiring medical groups to provide these services, we can substantially increase the number of women being screened on a regular basis, reducing the number of fatalities associated with cervical disease.
Daniel Zingale, head of California's new Department of Managed Health Care, has stated that preventive health care is one of the founding principles of managed care. He has also expressed alarm that there are situations in which people are denied access to preventive health care.
The state agency intends to help consumers who have attempted to resolve problems with their health plans or medical groups. The agency has provided a means for reporting problems. You can encourage Mr. Zingale and his agency to help to make this technology more readily available in California by calling 888-HMO-2219 or by going to the agency Web site (www.hmohelp.ca.gov).
Felix is the director of clinical pathology at LAC-USC Women's and Children's Hospital as well as an assistant professor of pathology at USC's School of Medicine.