Charters---Convention events boosting demand for chartered boats
Monday, November 6, 2000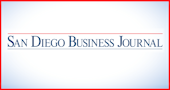 A giant sigh of relief sailed through the Downtown office of Hornblower Cruises & Events on Oct. 30.
All day, staff members with Internet access were glued to a Web site streaming live video of the Panama Canal's Mirafloras Lock. They were hoping to see the San Diego fleet's newest addition, the Adventure Hornblower, as it passed through the canal.
It was the first time many in the local office had seen the vessel. And, when the 150-foot yacht finally transferred oceans unscathed, it signaled to general manager John Vissat that he could start booking cruises aboard the boat , a good sign, for sure.
"We're really anticipating its arrival," Vissat said. "We're pretty excited."
When Adventure is ready for service in early December, it will become the second largest charter yacht in Southern California.
Vissat's fleet also owns the largest charter yacht in Southern California, the Lord Hornblower. That vessel will immediately go in for more than $1 million in refurbishments upon Adventure's arrival, said Rebecca Milkey, Hornblower's San Diego marketing manager.
- Newcomer To Do Double-Duty
While Lord is docked, Adventure will double as whale-watching watercraft by day and private charter yacht by night.
Whale-watching season, which begins in December and lasts until April, had always been a big, reliable portion of San Diego Hornblower's business, Vissat said. Last year, he estimates, Hornblower sold 15,000 tickets to whale-watching excursions.
But privately chartered evening business had started to grow, Vissat said.
So much so that Hornblower recently refurbished two San Diego yachts. Vissat said private charters now account for two-thirds of overall business.
To put it mildly, "Our business depends on charter," he said.
The increase in business is due in large part to the "stable sales staff" and reliable events scheduled at the San Diego Convention Center, Vissat said.
"Looking at the (Convention Center) bookings now, in 2001 and 2002, it keeps looking up," he said.
- Group Invests In Corporate Vessels
During several slow years prior to the Convention Center's expansion, the firm was strictly a whale-watching, trip-based business. Now Hornblower can invest in "more corporate specific vessels," Vissat said.
He wouldn't reveal the year-old yacht's price tag, only saying it was "a multimillion-dollar" purchase.
Neuman's Ferry Line in Marblehead, Ohio, originally christened the yacht the Emerald Empress. With a homeport in Sundusky, Ohio, the yacht was a town favorite.
"The Empress served our community well and was the greatest symbol of pride on the Sandusky waterfront," wrote resident William Kraus in a letter to the Sandusky Register on Oct. 30.
"Her ultimate destination is San Diego, where again, this elegant lady will serve the people and tourists of that community."
The yacht's journey is now more than half over. The boat already motored east through the St. Lawrence Waterway, south along the the Newfoundland coast, down the U.S. Atlantic Seaboard, south to the Caribbean, and through the canal. The final leg of the trip is north along the Central American and Mexican coasts to San Diego Bay.
- Yacht Certified For 600 Passengers
The yacht has four event rooms, three sun decks and a galley, and is Coast Guard-certified for 600 passengers.
Built atop twin 1,000-horsepower diesel engines, the yacht can easily operate at 15 knots (17 mph) , faster than any other boat in the Hornblower San Diego fleet, Vissat said.
Vissat doesn't expect Adventure's speed will increase the daily number of whale-watching tours, though.