Health Care --- Scripps' CEO Stays the Course Pappelbaum Refuses Demands to Resign
Monday, May 22, 2000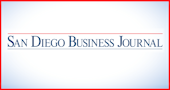 Scripps Health's chief executive is not backing down from his plan to reshape the health care organization, despite a call for his removal last week.
He is, however, willing to listen to concerns and suggestions.
"The buck stops with me and I need to be involved in multiple dialogues with all the stakeholders, and that means listen, listen, listen and then respond," Dr. Stanley Pappelbaum said in response to leading physicians at Scripps-Mercy Hospital calling for his removal last week.
The physicians also called on the Scripps Health board to fire Scripps senior vice president Dr. Searle Turner, and to force Dr. Brent Eastman to resign as president of Scripps Physicians and take on the role of chief medical officer directing the Office of Medical Excellence.
Pappelbaum said he plans to have one-on-one meetings with leading Scripps Health physicians through the end of May to try to resolve differences.
Last week's request came after four Scripps Hospitals' physician leadership groups issued a no confidence vote on Pappelbaum. The groups included Scripps-Mercy, Scripps Memorial in La Jolla, Scripps Memorial in Chula Vista and Green Hospital of Scripps Clinic in Torrey Pines.
The request also came after Scripps Memorial Hospital in La Jolla scored among the lowest 6 percent of U.S. hospitals in a recent assessment based on quality of care. The assesment was performed by the Joint Commission on Accreditation of Healthcare Organizations.
Strategic Enterprise Plan
Much of the dissatisfaction with Pappelbaum stems from his implementation of Scripps Health's Strategic Enterprise Plan, which calls for combining and consolidating services and adding new technologies to create a more efficient system. The plan also includes updating the handling of patient records and medical information.
The plan, which was first created in 1997, has already combined several cancer centers around the county to create a central Scripps cancer center.
"That's the change we've been looking for , not taking anything down, but bringing things together," Pappelbaum said.
He said Scripps Health physicians must be patient in seeing more positive and effective results from the plan.
"This evolution is probably going to take a decade," said Pappelbaum, who was first hired as a consultant to Scripps Health in 1995. "We're only halfway through Year Three. It's really changing the fundamental way we think about the delivery of health care.
"You can't treat this kind of revolutionary change with incrementalism. It doesn't work," he said. "We have to have bold new initiatives to change the way the organization is and to change the way we do our jobs."
Nurses Unhappy
Dr. Kevin Glynn, chief of staff at Scripps-Mercy, said while Scripps Health is trying to improve the system, the organization isn't paying enough attention to keeping its nurses.
"The nurses have been unhappy in many ways," Glynn said. "When nurses are unhappy, doctors are unhappy."
Physicians at Scripps-Mercy in Hillcrest have criticized the Scripps Health administration for not solving issues such as the mass departure of underpaid nurses and the declining number of patients.
"Scripps-Mercy has sustained a drop in volumes in the past several months and we're worried about that," Glynn said. "But we're still a strong institution and we feel a responsibility to issue a call to change the course of the organization to correct those things."
Glynn said while calling for Pappelbaum's departure may be dramatic, it reflects very strong feelings and convictions held by the hospital's medical staff.
"But that doesn't mean we don't want to work with the board," he said. "The board is a bunch of intelligent and sincere people who I'm trusting will work for a good solution that we can all be proud of. I'm putting all my trust in the board right now."
No Comment on Removal
Glynn declined to comment on whether Pappelbaum should actually be removed from his seat or if a new chief executive would solve the problems that have plagued Scripps over the last couple of years.
"We're just a bunch of doctors, not a bunch of financiers," Glynn added. "We know Stan Pappelbaum and the people trying to run the Scripps system have a difficult job. Dr. Pappelbaum has made some significant changes and he's put information systems forward in a very future-oriented way. Those are good things and we think he has good visions. But we see problems with those (visions) being implemented."
Pappelbaum called last week's request for his removal disappointing. But he said it's something that should be expected.
"If you're going to be a successful agent of change you better be prepared for this," he said. "It's disheartening but it's what you do if you're an agent of change and if you deeply believe how important change is."
Pappelbaum said his job is complicated by a significant decrease in revenues. In March, Scripps Health announced plans to shut down its hospital in El Cajon, which has lost $10 million over the last six years.
Managed Care Blamed
Pappelbaum said Scripps Health's revenue decrease has had a lot to do with the implementation of managed care and with the decrease in federal reimbursements for Medicare under the Balanced Budget Act of 1997. The Balanced Budget Act left hospitals in California with $35 million to $45 million less than they would have normally received last year.
"One of the toughest jobs in American society is being the CEO of a complex health system," the 60-year-old Pappelbaum said. "It's tough because the current business models are no longer viable in this changing economic environment."
He said health care organizations and medical institutions across the nation have been plagued by financial woes.
"In California, we have watched great organizations like Stanford and the University of California just get pummeled by the economics," Pappelbaum said. "It's happening everywhere. The system is not immune to these economic forces. These are ubiquitous national forces."
Pappelbaum said health care organizations must also spend more time and money on new drugs and technologies as demand for state-of-the-art health care increases.
Strain On Care Givers
"Doctors have to give their patients the newest and best technology, which costs an enormous amount of money. You can imagine the strain on doctors and nurses," Pappelbaum said.
A lot of problems hospital organizations face today stem from the creation of the HMO system, said Fariba Ghodsian, senior vice president for health care and biotechnology for Roth Capital Partners, a Los Angeles-based investment banking firm that specializes in health care and high technology.
"Before, physicians were encouraged to do more tests on patients and were reimbursed for what they did. Later on, the formula was changed with a flat fee. With the HMOs, the incentive now is to do less and less," Ghodsian said.
As for doing more with less at Scripps Health, Pappelbaum is working on that.
"Nobody has the answer as to how to get there but we're constantly listening and changing our tactics," he said about Scripps Health's strategic plan. "If we can successfully implement 70 percent of our plan, Scripps will be recognized once again as one of the leading organizations in the nation."