ABOUT THE LISTt --- Talent Pool Is Shrinking for Temporary Agencies
Monday, May 22, 2000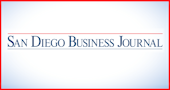 Finding and retaining qualified employees has become a challenge for local temporary employment agencies.
Start-up and traditional companies, combined with overall low unemployment in San Diego County, have made recruiting a very difficult task for agencies on the San Diego Business Journal's List of Largest Temporary Staffing Services.
B & M; Associates, Inc., ranked No. 7 on The List this year, is a 20-year San Diego temp agency focusing only on technology and employs 50 less employees than this time last year because the employees just aren't in the market.
B & M; Vice President Mark McKim, who has been with the agency since shortly after it opened in 1971, said B & M; has looked in "every nook and cranny" for qualified employees.
"That's Internet, referrals, word-of-mouth, newspaper advertising, job fairs, just using very aggressive recruiting techniques," he said. "You have to do it all , you're just not going to find the people and even with that we're still scratching our heads."
McKim believes the personnel needed to do the work he contracts , everything in the technology sector but biotech , are trying to get rich with start-ups.
- Employees Have
More Job Options
The attraction of perhaps becoming a millionaire has drawn a lot of the talent he would otherwise have employed, he said. Even if they don't go to start-ups, or they have gone to start-ups and it didn't work out, they don't go to him they go to traditional companies.
Compared to start-ups, traditional companies, he said, are not as risky and offer steady employment.
TriStaff Group, No. 3 on The List, the third reincarnation of the staffing firm president Rich Pupike and CEO Gary Van Eik opened in 1970, said the biggest demand for his employees is coming from the information technology and information systems industries.
It's a challenge to find unemployed people who have the knowledge required for information technology and information systems jobs, Pupike said.
"We're doing a lot of unconventional kinds of recruiting, meaning we don't just run an ad in a paper and expect good, qualified candidates to come in , that's the way it was in the old days," he said. "We do a lot of searching on the various job boards like Monster.com."
- Recruiting Firm
Looks To Internet
TriStaff recruits 40 percent to 50 percent of the information work force from the Internet.
Pupike also said the types of consultants on the market are different then they used to be.
"People that, in days gone by, would accept a job with a company at $50,000 to $60,000 a year with full benefits to work 12 months, or 11 1/2 with two weeks vacation, now work nine months a year and make maybe $75,000 to $80,000 and pay for their own insurance," he said.
Pupike noticed a lot of these types of requirements in the data processing field with software engineers and programmers.
"It's so specialized now that once someone's good they can almost write their own ticket," he said.
There once was a time when simply offering benefits was enough, now temporary agencies must offer anything and everything.
"When unemployment is where it is now you need to do everything you can to attract and keep good people," he said.