CONSTRUCTION---Development Under Way for Sharp Medical Offices
Monday, May 15, 2000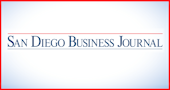 This month, Sharp HealthCare will break ground at the site of its future Sharp Rees-Stealy medical offices.
By spring or summer of next year, the medical offices will open in the master-planned community of Otay Ranch in Chula Vista that will be completed over a 30-year period.
While developers say it's unusual for medical offices to open so soon in a new community, Sharp HealthCare was far from jumping the gun.
Recognizing the medical needs of the area, Sharp Rees-Stealy already signed a 15-year lease with Pacific Medical Buildings for a new $12 million, three-story medical office building that will be almost 67,000 square feet.
The nonprofit health care system has been working on finding an eastern location to expand its services, said Jeff Bean, a spokesman for Sharp HealthCare.
- A Desirable
Eastern Location
Although the South Bay already has Sharp facilities, Sharp HealthCare wanted something a little more east, he said.
"This (location) fits nicely with what our needs are," Bean said.
The facility will house a comprehensive team of physicians and a wide range of specialties that include internal medicine, pediatrics, ophthalmology and dermatology. Ancillary and support services such as radiology and physical therapy will also be on site. A full-service pharmacy and optical shop are also planned.
Sharp HealthCare wants to meet the needs of a growing community, which is expected to have many young families with busy schedules, he said.
"We want to be on top of people's minds for both preventive and immediate care," Bean said, adding the center will have flexible scheduling to better serve the community.
"We think Sharp's strategy is a good one," said Mark Toothacre, executive vice president of Pacific Medical Buildings. The Del Mar-based development company specializes in constructing medical facilities and is building the new offices.
- Accommodating Future Health Needs
The building itself will accommodate future demands of the area, which has "tremendous growth potential," he said.
The facility will be located in a key intersection across from a 10-acre park and elementary school at the core of the first community village, according to Kim Kilkenny, executive vice president of Otay Ranch Co., a development company.
"We were pleasantly surprised," he said, about having a service provider in the area so early in the project.
The Otay Ranch community should consist of about 9,000 homes in about 30 years. The area is planned as a series of pedestrian-oriented villages that will include multi-family and single-family housing, schools, retail stores and several parks, he said.
Although the groundbreaking for the community was about 1 & #733; years ago, about 700 homes have been sold, he said, adding that it is the fastest-selling projects in San Diego County.
Currently, residences consist of single-family, detached homes that sell between the low $200,000s and high $300,000s. While hundreds more are under construction, Kilkenny said the next phase will include apartment buildings.
- Trolley To Stop
At Sharp Facility
While most of the community is still in the planning stages, the future is full of possibilities for the Sharp Rees-Stealy facility. The complex in which the medical offices will be located has a planned trolley that will run to and from Sharp Rees-Stealy, he said.
If the station comes to fruition, it may be built in 10 to 15 years, he said.