LEAD STORY--Small-Employer Groups Gain
Monday, May 8, 2000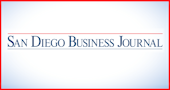 When Peter Berk and his wife entered the world of self-employment by opening their advertising agency in Carmel Valley, they were looking forward to making all the decisions.
But when it came to choosing the right health plan, self-empowerment suddenly didn't seem so glamorous.
"I have always had health insurance for my wife and two kids, and wanted to maintain the same benefits as an employer as I had as an employee," Berk said.
Ironically, a radio commercial touting a Web site that offers health insurance specifically for small group employers came to Berk's rescue.
At eHealthInsurance.com, small business owners can go directly to the Web site and by simply clicking on a mouse compare some 30 health plans side-by-side, get price quotes, talk to customer representatives and submit an application to the insurer.
The eHealthInsurance.com site isn't alone in cyberspace. Selling policies directly to small employers over the Internet is the wave of the future, according to industry leaders.
- Web Process An
Efficient System
A survey of 27 health plans conducted by First Consulting Group, a Long Beach-based consultant for health care and life sciences organizations, reveals insurers view the Web as a way to cut administrative costs and as an efficient marketplace for insurance.
Of those surveyed, 70 percent said they have a formal E-strategy in place. But since the health plans couldn't say exactly what these strategies entailed, the group reported, the survey may overstate the reality.
Still, the threat of losing money to this new forum has already led many insurers to spend money on full-scale, E-commerce Web sites where small group insurers can research, apply for and buy insurance without ever picking up the phone.
This story examines three Web sites with a slightly different twist, but all geared toward small-employer groups.
Sunnyvale-based eHealthInsurance.com actually acts like a broker.
By contrast HealthAxis.com, a unit of HealthAxis Inc. in East Norriton, Pa., wants to appeal to buyers who are looking for a totally automated system.
Another site, BenefitMall.com, based in Dallas, doesn't permit buyers to make a purchase online, but refers them to brokers.
- A Fast-Growing
Insurance Segment
Vip Patel, who founded eHealthInsurance.com in 1997, said small-group health insurance is becoming the fastest-growing segment in the industry.
"There are many brokers who still have lots of business opportunities in mid-size and large companies," Patel said. "But the small companies are underserved. The Internet is a very efficient way for people to get insurance."
It's simple. Buyers answer questions from the system about their health care needs and provide basic information about their employees, such as the number of employees and their ages.
The software then matches the employer to a list of some 30 health plans, including Blue Shield of California, PacifiCare Health Systems Inc., Blue Cross of California and Kaiser Permanente.
Employers can compare benefits and prices of numerous health plans side-by-side on a spreadsheet format, he said.
"We try to provide as much information as possible on the site, but if someone has a specific question, such as which doctors are associated with which plans, they can call or E-mail us," Patel said.
Some 50 licensed agents are on stand-by to assist buyers with questions, he said.
When a buyer identifies a desired product, he/she simply submits an application to the insurer online. The underwriting and buying is conducted off-line.
The company gets paid per policy sale by the individual health plans, he said.
Prices vary depending on the policy and insurer. Patel emphasized the site doesn't provide information to buyers that is partial to certain insurers.
- Web Firm Offers
Automated Process
For the buyer who is looking for a completely automated process, HealthAxis.com is the place.
Starting in July, the Web firm will be extending its health insurance to employers with fewer than 50 employees in 30 states, said Michael Ashker, president and chief executive officer at HealthAxis.com.
The company presently offers only one plan, Aetna Inc., to small-group employees in the states of New York, Pennsylvania and New Jersey, he said. The extended launch offers only Aetna, but Ashker said the firm plans to add more carriers soon.
Fully automated means all information provided by the buyer goes directly to the health plan.
HealthAxis.com handles the enrollment, claims processing, updating of enrollment, and supplies employees with information on their claims.
HealthAxis.com makes money from advertisements on its Web site and commissions from insurers.
Another site, BenefitMall.com in Dallas, has been selling group health insurance for small employers since June 1999, said Bernard DiFiore, president and chief executive officer at BenefitMall.com.
The company offers employers with fewer than 100 employees a choice of some 30 health plans in California and more than 100 nationwide, DiFiore said.
That includes Sharp HealthCare in San Diego, according to a company representative.
- Buyers May Tailor
Health Plans To Needs
What makes BenefitMall.com unique, according to DiFiore, is the buyers' ability to essentially build their own health plan.
"You get a series of summary questions to tell you whether anyone carries the plan you want and what the cost of the plan is," DiFiore said.
Buyers submit an application with their brokers' name or select from a list of BenefitMall.com's independent brokers at their nearest location.
BenefitMall.com charges the health plans a commission.
No fees are collected directly from employers from any of the listed 'Net-based firms.
Still, not everyone shares the executives' enthusiasm about selling online insurance.
- Stories Spread About
Commission Concerns
Stories that brokers fear the Internet will put tremendous pressure on commissions are circulating fast.
When PacifiCare Health Systems Inc. announced in February it would sell health insurance policies at discounted prices to small employers in California at reduced brokers fees, brokers were upset.
Brokers have been acting as a liaison between employers and insurers for years, making a living off of commissions on sold policies.
Many still push their importance as consultants for complicated product sales. And insurers, realizing this, have been cautious not to alienate their agents.
Still, others find agents' role as intermediators may be outdated in the New Economy where software and technology rule.
Patel seems to think so.
- Employers Have Tools
For Buying Decisions
When asked how small employers know they are getting the best deal online, Patel said the Web offers them all the necessary tools. "Brokers may only represent one or two health plans, we list the entire inventory of available products," Patel said.