Health Care --- Kaiser Abandons Psychiatric Prescription Policy
Monday, May 8, 2000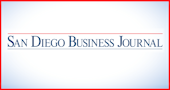 Dallas-Based Paragon
Shows Signs of Interest in
Purchasing Scripps Hospital
Kaiser Permanente, California's largest health maintenance organization, recently announced it abandoned its policy of allowing psychiatrists to routinely prescribe psychiatric drugs to mental health patients without having personally examined them.
The announcement comes amidst an investigation by the state Department of Corporations, which is still looking into the practice, according to published reports.
Under the new policy announced May 3, all new mental health patients will be examined by a physician before medication is prescribed, reported the Southern California Permanente Medical Group last week.
However, the old "team approach" unique to Kaiser's six San Diego-based psychiatric facilities prevails, said Dr. Arthur Flippin, medical director for Kaiser in San Diego.
New mental health patients will continue to be screened by a licensed clinical social worker, family therapist, psychiatric nurse or psychologist.
But in contrast to the old practice where a psychiatrist would review the assessment and if appropriate prescribe medication without having seen the patient, new patients will not receive a prescription until they have been seen by a psychiatrist, Flippin said.
Kaiser opted to revise its policy as a result of a nationwide barrage of criticism from psychiatrists and the American Psychiatric Association in Washington, D.C., which said the code of ethics declares that prescribing medications without "good faith" before examination is unprofessional conduct.
Flippin still defended the old practice, adding the policy reversal was prompted by public criticism.
"We recognized the program is ahead of its time , it is an innovative approach that allowed us to deliver quality care, but it's one that is far different than (anything else) outside (the Kaiser system of San Diego)," he said.
Under the new policy, patients will receive a "thorough medical exam" by a psychiatrist and can expect a follow-up treatment in two to six weeks depending on the patients' mental health status.
Flippin pointed to the high volume of newly admitted patients each year, some 24,000 new evaluations in San Diego. He added, the new policy will require administrative adjustments.
These include staff scheduling changes and reshuffling of personnel. He said it could also mean beefing up the number of psychiatrists at Kaiser's San Diego facilities.
Kaiser presently employs 22 psychiatrists and 87 licensed social workers, psychologists and licensed professionals, Flippin said.
Flippin added, Dr. Oliver Goldsmith, medical director for the Southern California Medical Group, said he will release additional funding to accommodate costs related to the policy change.
The old practice prompted an investigation by the state Department of Corporations based on complaints of a former Kaiser psychiatrist, Dr. Thomas S. Jensen, who allegedly was laid off after only weeks on the job for refusing to prescribe medications for patients whom he didn't examine.
- - -
Scripps Woes: A Scripps spokeswoman said Paragon Health Capital Corp., so far the only interested party in buying Scripps Memorial Hospital East County, is reviewing information on the hospital, which they received May 4.
Robin Liszewski, a spokeswoman for Scripps, remains cautiously optimistic since the Dallas-based firm phoned Scripps on April 20 inquiring about the hospital.
"They wanted some background information that we shared," Liszewski said. "Now they are reviewing it to see if they are interested."
Scripps announced in early March it will close its 162-bed hospital in El Cajon on June 5, because of a low need of its beds and a net loss of $12 million in the last two years.
In a written statement, a Scripps official said the hospital lost almost $5 million in 1998 and another $7 million since the new Medicare rules and reimbursement reductions took effect in 1999.
But East County physicians, community leaders, and county Supervisor Dianne Jacob , whose 2nd District encompasses East County , have since expressed concern for the emergency patients and low-income residents who having been relying on the hospital's emergency room services.
R. Bruce Stewart, president of Paragon Health Capital Corp., said he was invited by concerned physicians working at the East County facility to visit the hospital.
"We were invited to come out and visit with physicians that work at Scripps hospital who wanted to ensure there was a long-term provision of acute care and emergency services in the East County," he said.
Stewart said he visited the hospital in mid-April and walked away with a good impression.
He added Paragon specializes in putting together joint ventures, mergers and acquisitions and in funneling money to health care providers in financial trouble, Stewart said.
He added Paragon partners with two firms , one that specializes in revitalizing financially-troubled hospitals, and another that deals with smaller hospitals offering specialty services.
Stewart declined to disclose the names of the two partners and wouldn't offer details on on-going discussions.
He said the issue is complex, adding that he will review the information and meet with San Diego County representatives, representatives of the Grossmont Hospital District and doctors working at Scripps Memorial Hospital East County for further discussions.
Stewart applauded Scripps officials for putting a request in to the Department of Health Services licensing division on April 19 to suspend the license on the hospital.
The process would significantly facilitate the reopening of the hospital, Stewart agreed.
During the week of May 8, Scripps will meet with Supervisor Jacobs upon her request to discuss Scripps' financial structure, Liszewski said.
Send health care news to Webb at mwebb@sdbj.com.