REAL ESTATE & CONSTRUCTION --- DPR Construction Starts Work on Research Facility
Monday, May 1, 2000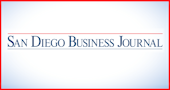 Grading Under Way On Retail Space For Plaza in Vista
DPR Construction Inc. of San Diego has started work on the new, 16-acre West Coast campus facility for Novartis Institute for Functional Genomics that will have 350,000 square feet of laboratory and office space in six buildings when it is completed.
Steve Mills, the official of DPR Construction in charge of development, said the project will be built in phases and that NBBJ, San Francisco, Architecture Design Planning drafted the plans for the complex. The research facility at 10677 John Jay Hopkins Drive in San Diego is scheduled to be completed in December 2001, he said.
So far, subcontracting contracts for some of the work has been awarded to F.G. Willert Contracting of Chula Vista, which is doing the grading, Salzano Engineering of El Cajon, Anderson Drilling of Lakeside and Bannister Steel Inc. of National City, he said.
"We've hauled away over 50,000 cubic yards of dirt so far," he said. "We will be hauling away a total of 108,000 cubic yards on a very tough site on the top of a hill. It's a 15-acre site, but it has a lot of arroyos coming up in fingers that almost bisect the site."
In Vista, grading is now under way and construction will start on the retail portion of Breeze Hills Plaza, located on the north and south corners of Melrose Drive and Breeze Hill Road, when a general contractor is selected, said Joe Mascari, project designer at James Leary Architecture and Planning of San Diego.
James Leary, principal of the firm, played a major role in the design of the project, Mascari said. The developers are Buie Irish Ventures of Del Mar and The Lomas Santa Fe Group of Solana Beach, he said.
The 11-acre northern parcel of the development includes two retail buildings, two retail pads and three, three-story office buildings totaling 132,000 square feet.
A September completion date is set for the pair of retail buildings, which total approximately 17,500 square feet, he said.
The retail buildings feature limestone clad exteriors, warm stucco colors and slate tile wainscoting around the entrances, he said.
"The roof form on the retail and office buildings are not your usual forms," he said. "They are barrel-vaulted shapes reminiscent of the courthouse adjacent to the project."
R.G. Petty Construction Co. of San Diego has started work on a 94,000-square-foot concrete tilt-up building at the Ocean View Hills Corporate Center in Otay Mesa, said Karen Namy, a spokeswoman for the general contractor.
Progressive Images designed the building. Bee International will use the facility for packaging, shipping and warehousing.
Petty has also started demolishing tenant improvements in buildings at Barnes Canyon Road in Sorrento Mesa. The building will be used for an office expansion for Conexant Systems of San Diego.
The 72,000-square-foot tenant improvement project includes a two-story lobby remodeling and more than 130 new engineering offices, said Karen Namy, an R.G. Petty spokeswoman.
Chapo & Hall Architects of Solana Beach designed the tenant improvement project. Major subcontractors include D.A. Whitacre of El Cajon, Weather Engineering of San Diego and Interior Specialties of San Diego, she said.
Keeton Construction Co. has lifted panels and construction of the roof is complete for Pacific Centre, a 29,000-square-foot industrial facility on Vista Pacific Drive in Oceanside, said Bruce G. Keeton, principal-in-charge. The building will be finished later this month, Keeton said.
Two major resort renovations have been completed in recent weeks.
The Doubletree Golf Resort San Diego at 14455 Penasquitos Drive has undergone a facelift both inside and outside, said Carolyn Bryson, a spokeswoman for the resort. John Hardy Group of Atlanta was the project management company, Zerr Construction of Denver did the guest room renovations and Comren Construction of Los Angeles reworked the public spaces.
The exterior architect was Steve Paschalle of San Diego and the interior architect was Carl Ross Design of Los Angeles
Morgan Run Resort & Club in Rancho Santa Fe also received a recent face lift, said Jim Kelly, a spokesman for Emerald Venture Group Inc. of La Jolla, which designed the remodeling and did the construction work.
An official of San Diego-based Bycor General Contractors Inc. said the company finished one tenant improvement project and started two others in April.
Steve Smidt, senior vice president, said the company started work on 7,400 square feet worth of work for the Centre for Health Care at 1236 Main St. in Ramona.
It also recently finished two construction projects at the Ocean Terrace Corporate Center at 5740 Fleet St. in Carlsbad. One of the projects was for 11,244 square feet of space for MicroStrategy, an electronic commerce company.
Bycor also finished two common areas and a corridor at 5750 Fleet St. in the same center, Smidt said. Cooper Roberts Bennett of San Diego was the architectural firm.