Real Estate - Chamber: Soaring Home Prices May Stall Growth
Monday, May 1, 2000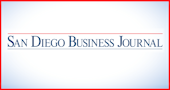 Preview Sales Open at
Poway's Kentfield Estates
A new report from the National Association of Home Builders reveals that San Diego has the eighth most expensive housing market in the country.
California has eight of the 10 least-affordable metropolitan areas in the nation as well, according to the builders group, prompting an official of the California Chamber of Commerce to warn the high price of housing may stall the state's economic growth.
"The lack of affordable housing is one of the biggest challenges to California's continued economic prosperity," said Alan Zaremberg, president of the California Chamber of Commerce. "Housing shortages are chasing working households out of California's job centers and if we don't do something about this crisis, the cost of housing will chase our work force and our growing companies to other states where housing is more affordable."
San Diego was the seventh most expensive metro area in the state and the eighth most expensive area in the nation, the builder's survey reported.
Leading the list of least-affordable areas was San Francisco, followed by Santa Cruz, San Jose, Salinas, Santa Rosa, Eugene, Ore., and San Luis Obispo. Oakland and Laredo, Texas, rounded out the top 10 behind San Diego.
Zaremberg said a package of bills, dubbed job-center housing, which is currently before the state Legislature, could help alleviate the affordability crisis.
If approved, the job-center housing package would establish financial rewards for communities in high job-growth areas that approve new housing. The package would also require that the financial impact of growth control initiatives be disclosed and increase funding for low- and moderate-income housing, he said.
- - -
Sales Start: Preview sales have started at Kentfield Estates in Poway, a development of TopMark Communities of San Diego.
Prices for houses in the development in the Twin Peaks area of Poway start at $390,000 and range up to the mid-$400,000s, said Pat McCardle, president.
They range in size from 2,687 to 3,037 square feet and the lots are from 10,000 to 21,000 square feet, he added.
Meanwhile, Davidson Communities of Del Mar has set a May 6 grand opening for model homes at Cielo at Rancho Santa Fe. Those 3,700- to 6,200-square-foot houses start at $894,000, said Jan Percival, a company spokeswoman.
Davidson will build 81 homes at Cielo, a private residential land preserve in Rancho Santa Fe near Del Dios Highway.
Dividend Declared: American Residential Investment Trust Inc. of Del Mar will pay a 20-cent per share first-quarter dividend, the board of directors announced.
The company, which holds a portfolio of $1.1 billion in mortgages, had net income of $1.5 million in the first quarter, compared to $1.6 million in net income for the first quarter of 1999, said John Robbins, chairman and CEO.
"Our operating margin was reduced by interest rate spread compression due to the recent trend of interest rate increases," Robbins said. "If rates continue to rise, we expect that earnings will be adversely affected over the next several quarters."
- - -
Bits And Pieces: Rick Engineering of San Diego is celebrating its 45th year of business. Michael and Elaine Gallagher of Prudential California Realty in Del Mar were the leaders in both the number of homes sold and the dollar volume for the office in the first quarter, said Carol Cianfarani, office manager. Jim Carmichael of Century 21 Able's East County office was the top producer for the company, said Jack Forness, president of Century 21 Able.
Architects Design
Mixed-Use Project
The San Diego architectural firm of Carrier Johnson has completed designing a major mixed-use project in Downtown, a company official said.
The Renaissance, which is being developed by Reliance Development Group of New York, will be a twin-tower, 218-unit condominium development on First Avenue between G and Market streets, said Rachel Grossman of Carrier Johnson.
It will have street-level retail space as well as two-level penthouses on the 20th and 22nd floors, she said.
Construction will start in early June. The site has been used as a parking lot, she added.