Redevelopment --- Tenants Wait as Port Mulls Shelter Island's Fate
Monday, June 26, 2000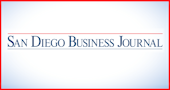 Redevelopment: Ambitious Plans Pitting Boat Repairs Vs. Tourism
Some gritty corners of America's Cup Harbor, where work crews pull yachts out of the water for heavy maintenance, will be dressed up under a San Diego Unified Port District plan that would turn more of the area over to parks and shops.
The prospect has tenants in the area both fretful and hopeful.
A hotel operator said the plan will improve an area with potential. But managers at nearby boat repair yards expressed frustration with future prospects on Shelter Island.
The Port District is now sending its master plan for the $41 million project , which would include $17 million in public improvements , into the environmental review process.
The plan calls for halving the size of the former Kettenburg yard at the foot of Carleton and Dickens streets and replacing part of it with a plaza with 20,000 square feet of restaurant and retail space. It also calls for adding two restaurants near the northern tip of Shelter Island, as well as adding a park and retail space to a strip of land between San Diego Bay and North Harbor Drive.
People coming from Downtown or the airport see that area first, noted Richard Bartell, general partner of Bartell Hotels, who said he is excited about the revamp. America's Cup Harbor is "one of the most visually blighted areas" on the tidelands, he said, and has some of the greatest potential in San Diego.
Under the plan, Bartell predicted the harbor would become more of a tourist and community destination. He said the transformation would also mean increased business for his ventures, including the Holiday Inn Bayside and Humphrey's Half Moon Inn.
Sandy Purdon, general partner at the Shelter Cove Marina, agreed the area could become more of a destination and its entrance would be improved, and said marine-related businesses should remain part of the mix. "It wouldn't work if we made Seaport Village out of America's Cup Harbor," he said.
Parking Concerns
Parking for the area will need to be boosted, probably off the tidelands, he said.
Sport-fishing operators are particularly concerned about parking, said Dick Cloward, executive director of the San Diego Port Tenants Association.
One tenant feeling the impact of the approaching change is Tom Driscoll, president of Driscoll, Inc. He operates the former Kettenburg boat yard, which now occupies 100,000 square feet of land on what is essentially a month-to-month lease. Under the port plan, he would lose about half that land.
Less land means he may have to cut staff "slightly" and cut his level of service, Driscoll said: remaining room could support Driscoll crews, but not boat owners who do their own maintenance, or those who bring in independent contractors.
Driscoll, who would like more room, said he is hoping to get it when the master plan goes through the environmental review process. An environmental document may present alternatives giving Kettenburg extra room, either nearby or elsewhere in the bay, he said.
The amount of boat repair space lost in San Diego over the past decade has been "phenomenal," Driscoll said, adding the California Coastal Commission, which must approve the plans, may be concerned about losing more.
Leasing Concerns
Nearby, Clarence Koehler, an officer of longtime tenant Koehler Kraft Co. Inc., said he is frustrated with a delay in getting another long-term lease for his boat yard. He said port officials told him they will not be able to write him a long-term lease until they know the changes they will make to the nearby traffic circle.
He said an inability to get a long-term lease has complicated capital improvement projects and has put some on hold.