Avanir Pulls Together in Hard Times
Monday, June 26, 2000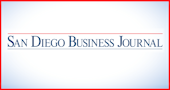 Gerald Yakatan believes there's something about trouble that brings people together.
The president and chief executive of San Diego-based Avanir Pharmaceuticals Inc. has weathered more storms since his election in March 1998 than anyone could wish for.
Aside from the nearly three-year battle to persuade the Food and Drug Administration to approve its leading product, and fiscal hemorrhaging spawned by investors fleeing the company and layoffs, Avanir spent some $1 million to settle a lawsuit with the company's founder.
On June 1, the dark cloud hanging over Avanir finally parted. Avanir received the long-awaited "approvable letter" from the FDA for its oral herpes treatment docosanol cream.
That's a safe indication the drug is on its way for approval, according to industry experts.
The long road to FDA success was grueling, Yakatan said.
Yakatan said when he took on the job, he had no doubt the drug would be approved. The biotech filed a new drug application for its oral herpes drug in December 1997.
Little did he know the firm's inner turmoil , which in March 1998 culminated in the ouster of Avanir's founder (at the time the firm was known as Lidak) Dr. David Katz and the appointment of Yakatan , would foreshadow the looming clouds.
Bad News
In December 1998, Yakatan was stunned when Avanir received an unapprovable letter from the FDA.
The letter stated Avanir only had enough data from one study showing docosanol is effective. But under FDA guidelines, a biotech needs to show in two trials that a drug is effective.
Following that news, Avanir's stock dropped more than 20 times its three-month daily average or 1 3/8 to 23/32.
Yakatan said it's no surprise a company's stock loses half its value following such news. Though he called it unfortunate, investors wrongly interpret "not approvable" as "never approvable."
So he set out to prove his point.
Confident that Avanir actually had data from three studies proving the drug was effective, Yakatan appealed to the agency in March 1999 to take another look at the application.
But the FDA wasn't persuaded.
On Sept. 17 of that year, the agency informed Avanir it needed to initiate another trial.
At the time, Avanir was down to $1.4 million in cash, had trimmed its staff to 11 from 28, and had its stock delisted from the Nasdaq Stock Exchange because the stock value no longer met the exchange's requirements.
To fund another trial was out of the question.
Yakatan said he knew he had to act fast or would be forced to close by the end of the year.
He appealed directly to the head of the FDA's center for Drug Evaluation and Research, Janet Woodcock.
Woodcock and Jim Morrison, ombudsman of the FDA's center for Drug Evaluation and Research, helped Yakatan persuade the FDA's review committee that Avanir had enough data to prove docosanol's efficacy.
Boost For The Company
The review committee not only agreed Avanir had enough data, but also granted docosanol over-the-counter status.
Typically, the FDA approves products as prescription drugs first. It takes about two years before certain firms can sell their drugs without a prescription in pharmacies and food stores, Yakatan said.
Docosanol would be the only FDA-approved cold sore treatment on the market, he said , provided the agency approves it.
SmithKline Beecham Consumer Healthcare in Pittsburgh agreed last December to pay Avanir $25 million over the next 18 months to make, and then bring docosanol to market in the United States and Canada.
Today, Avanir has $10 million in the bank, excluding SmithKline Beecham's royalty payments, Yakatan proudly noted.
His biggest regret: "We could have made some headway (toward approval) with (the FDA)," he said.
The two biggest challenges in dealing with the FDA were one, a lack of communication and two, reluctance to reconsider past conclusions, he said in hindsight.
"We didn't have a chance to explain our side to avoid an unapprovable letter," he said. Avanir didn't even know the name of its reviewer. "Another problem is once the FDA makes up its mind, they don't listen to the arguments a company made."
Morrison, who has been working with Yakatan, said he can't comment on Avanir directly, citing the pending approval.
He conceded that miscommunication between biotech firms and the FDA often is a problem.
"It's difficult for people outside the agency to understand what is going on," Morrison said.
Still, he said it's unusual for reviewers not to communicate with companies.
"It's pretty unusual for a firm to have no idea that an application has problems," he added.
Morrison agreed with Yakatan in that biotech executives should not be afraid to appeal to a higher division within the agency if they are convinced they have a strong case.
Yakatan's advice: "Don't be afraid to use the appeals process, but be sure you aren't using it frivolously. In our case it was our feeling and that of our consultants we were correct scientifically."
Yakatan regrets not having approached Morrison sooner.
But luckily, Avanir had a good start heading into the new year.
New Research
In February, Avanir raised $6 million through a private investment. The company said it will use the money to step up its research in the areas of allergy and asthma.
In March, Avanir settled the lawsuit with Katz.
The company's board ousted Katz in March 1998 after he criticized board members for refusing to accept a controversial loan made by HealthMed Inc. in Santa Monica.
HealthMed offered Lidak between $80 million and $130 million to help distribute and sell its drug.
The offer came in January 1998, shortly after drugmaker Bristol-Myers Squibb canceled its license to market the cream in North America.
HealthMed ended up withdrawing its loan offer as a result of the board's unwillingness to seriously pursue the proposal.
After he was fired, Katz joined HealthMed, which held a 5.4 percent stake in Lidak, in its efforts to take control of the company.
In March 1998, Lidak reached a settlement with HealthMed to avoid a proxy battle.
Yakatan, who knew Katz from his work as a part-time consultant with Lidak, thought he could help.
"I felt I could bridge the gap (between Katz and board members), but it blew up," he said.
Yakatan said he never expected troubles between Katz and Avanir to escalate to the point of legal actions.
Katz sued Avanir for defamation over public statements he was fired "for cause." Avanir then countersued, charging that Katz breached his duty to the firm.
Three months ago, Avanir settled with Katz.
For Yakatan, the settlement marks the end of the Lidak era. A new one at Avanir is just beginning, he said.
Yakatan's business model of the future is all about diversification , a pipeline of products at different stages of development.
He plans to in-license a product in Phase II trials, potentially partner with a company to test docosanol in Phase III trials for genital herpes or other indications, and continue to develop a technology to make human monoclonal antibodies.
Yakatan also wants to build a sales force to sell the firm's future products , prescription drugs.
The boss counts on his 17 team players to lift Avanir to new heights.
After all, "There is something about being in trouble that brings people together. They either give up or fight. In our case, people fought , that was the key to our future success."