Mission Valley Costco Nearing Completion
Monday, June 19, 2000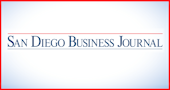 Collins General Contractors of San Diego has completed several large projects and is nearing milestones on others, a company official said.
The company is just about done with a Costco Wholesale store in Mission Valley, said Mickey Carhart, president. The 146,033-square-foot building is being erected at the new Fenton Marketplace at 2345 N. Mission City Parkway off Friars Road, west of Qualcomm Stadium. He predicted the building would be done by the end of the month.
Stuart Engineering of San Diego and Engineers Northwest of Bellevue, Wash., consulted on the project, which cost $5.6 million, Carhart said.
The company also finished up earlier this month on a 129,000-square-foot Home Depot in Corona; a 249-unit continuing care retirement facility in Sherman Oaks; and an expansion project at Scripps Ranch Marketplace in Scripps Ranch. The company has nearly completed a 23,500-square-foot Longs Drug Store at 10776 Westview Parkway as well and has also reached the 50 percent mark on a new community center in Rancho Santa Fe, he said.
Meanwhile, Douglas E. Barnhart Inc. is done grading and foundation preparation is under way for a 60,000-square-foot elementary school in Otay Ranch. Tucker Sadler & Associates of San Diego designed the facility, said Tami Barnhart, a company spokeswoman.
When completed, it will be the 34th school for the Chula Vista Elementary School District, she said. The buildings are designed around a courtyard. Video and computer connections will be installed in each classroom. Barnhart anticipated a fall of 2001 opening for the school.
Roel Construction Co. Inc. of San Diego finished construction late last month on the Otay Comfort Suites at 2351 Otay Center Drive in Otay Mesa, said Jacquie Johnston, a company spokeswoman. The 36,000-square-foot, three-story wood-frame and stucco building includes 75 guest rooms and an adjacent swimming pool. Major San Diego-based subcontractors for the $2 million project included JP Witherow Roofing, Innovative Fire Protection, Jensen Drywall, Simmons & Wood Painting, and Dreamscape Landscape, she said. Other subcontractors who worked on the project were La Mesa-based Helix Construction, Brian Cox Mechanical of Poway, Astro Mechanical Plumbing of El Cajon and La Russa-Ghianni Plastering of Lemon Grove.
Roel is also building a fitness center for Sunrise Colony in Las Vegas, she added. The 16,000-square-foot fitness center includes a swimming pool, tennis courts and bocce ball courts.
Bycor General Contractors of San Diego early this month completed a 3,500-square-foot bank building for Mission Federal Credit Union at 985 Escondido Ave. in Escondido.
Scott Kaatz, Bycor's CEO, said Christopher Gerber of Stichler Design Group of San Diego drafted the blueprints for the build-out. His interior design includes radius soffits and walls, custom lighting and white maple cabinetry.
Bycor is also working on tenant improvement construction for the new 58,000-square-foot corporate headquarters of Air Fiber, a developer of wireless optical networks, at 16510 Via Esprillo Road in Rancho Bernardo. Smith Consulting Architects of San Diego designed the interior.
Cheryl "Dennie" Smith, principal of the architectural firm, said the 20-year-old building was divided into four distinct areas and the design challenge was to create one contiguous environment that would accommodate the company's administrative offices, research and development, and fabrication areas.
In La Mesa, crews from Nielsen-Dillingham Builders Inc. of San Diego finished the expansion of the Pacific Theatres complex at Grossmont Center. Tom Awbrey, principal-in-charge of KMA Architecture & Engineering, said stadium seating, two new theaters, a new lobby and a snack bar were added to the building his firm originally designed in 1996. KMA also provided mechanical and electrical engineering services. KPFF Consulting Engineers of San Diego did the structural engineering on the project.
Sergent Construction Co. of Carlsbad started work June 11 on a large-scale remodeling project at the Pala Mesa Resort, 2001 Old Highway 395 in Fallbrook. The company will be remodeling 132 rooms with a total of 63,500 square feet, said Katie Sergent, a company spokeswoman.
Bilbro Construction Co., a San Diego-based general contracting firm, has completed a 20,000-square-foot office tenant improvement project for CollegeClub.com at 1010 Second Ave. in Downtown. Rob Bilbro, president of the construction company, said the work started in January and was completed in late May.
The project included polycarbonate wall cladding, rolling conference room door assemblies, millwork using veneer from crushed sunflower seed shells and perforated anodized aluminum screen walls.