Internet--CollegeClub.com Reneges on Its IPO
Monday, June 19, 2000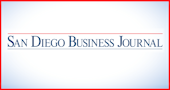 The tight finance market for high-tech start-ups caused the closure of one local firm and the pullback of another firm's IPO last week.
Citing the volatility of the stock market, CollegeClub.com, which operates a Web site aimed at college students, withdrew a planned public stock offering of $85 million. Following that action, the Downtown based firm announced its two top executives, founder and CEO Michael Pousti and COO James DeBello, had resigned.
Pousti, 33, who founded the company in 1993 and is a 24 percent shareholder, will remain on the board. DeBello, 41, took a new job as CEO of ideaEdge Ventures, a local incubator company.
Equipp.com, an Internet site for linking the buyers and sellers of heavy manufacturing equipment, closed June 9 and laid off 42 employees after the Sorrento Valley company failed to obtain venture capital financing.
"We had a great concept, great people and built a strong Web site and launched it, but we weren't able to attract the venture capital we needed," said Equipp.com's CEO Michael Coffin.
Although the company attracted potential buyers when it became clear it couldn't survive, the deals fell through because the buyers themselves are facing the same situation , a lack of additional investment financing, Coffin said.
The two companies' stories are indicative of what has been happening to many high-tech start-ups since the first quarter when the bottom fell out of the skyrocketing high-tech stock market, said several industry analysts.
"There's no question we'll see a combination of more acquisitions and companies closing down," said Peter Shaw of Shaw Management Advisors, a high-tech consultant.
Shaw, the former president of Sitematic Corp., a local Internet company sold last year, surmised the resignation of Pousti was the result of a conflict over what direction the company should take in the wake of the loss of anticipated capital from the IPO.
"We're talking about survival, and if a CEO isn't willing to go along with what a board believes is the right direction, there's typically a parting of the ways," he said.
Scott Martin, CollegeClub's vice president of marketing, said Pousti's departure was a "mutual decision" between Pousti and the company's board to bring on someone "with a different skill set."
CollegeClub.com appointed Ruby Randall, former head of sales and marketing, as president, but said it is actively searching for a new CEO. Randall, who joined CollegeClub in September, was vice president of marketing and new media for Upper Deck Co. LLC in Carlsbad from 1996 to 1999.
Despite the upheavals, Martin said CollegeClub.com continues to grow. It had its best month ever in May when it captured 1.9 million unique visitors to its site, a 29 percent increase from April, according to PC Data Online.
"We're clearly the leader in the college online space," he said.
The company is on target to hit nearly $7 million in revenues for the first half of this year, more than double the $2.9 million in revenues it had for all of 1999. Last year it lost $25.8 million.
Martin said the company had 250 employees, including 180 in San Diego; 50 in Austin, Texas; and 20 field representatives.
While he didn't reveal the number who were laid off about a month ago, the firm reported it had 255 employees in its S-1 filing on April 19.