Health Care--Hospitals Continue Operating After Bankruptcy Filings
Monday, June 19, 2000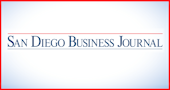 North County Hospital Board Members Discuss Cost-Saving Strategies
California Psychiatric Management Services said it has filed for Chapter 11 bankruptcy protection of its two locally owned hospitals , VillaView Community Hospital in San Diego and Bayview Hospital in Chula Vista.
The bankruptcy filing took place June 9, according to Dr. Rudra Sabaratnam, chief executive officer of CPMS in Los Angeles.
Sabaratnam said in a written statement the bankruptcy filing will allow the hospitals to remain operational.
Sabaratnam said existing lenders have agreed to provide funding to keep the hospitals operational while CPMS is seeking to confirm a plan of reorganization with the court.
He couldn't offer details on the restructuring plan, citing confidentiality issues. The firm has filed an order with the court to get authorization to restructure its finances, he said, adding the "outlook" for approval is good.
CPMS has no plans to close departments and services at the moment, Sabaratnam said.
He added no layoffs are planned, but said CPMS "will take a look at staffing" as part of its reorganization plan.
VillaView is a 100-bed, acute-care hospital in San Diego. Bayview is a 64-bed psychiatric facility in Chula Vista.
The total staff at both facilities is 550 employees, he said.
When CPMS bought VillaView in June 1999, it inherited a large debt, Sabaratnam said.
He wouldn't reveal how much money, but said CPMS has defaulted on certain payments.
"Part of the problem is some of the money (that came into the hospital) we had to turn back to the state (to repay old debt)," Sabaratnam said.
He also confirmed reports that CPMS has been the subject of lawsuits by a vendor, a medical group and a finance company, because the firm defaulted on payments.
He said the bankruptcy filing automatically puts the lawsuits on hold, allowing the firm to make "arrangements" for payments. Sabaratnam also acknowledged reports that CPMS has been behind in payroll for June.
He said, however, paychecks will be released June 14 or 15, adding the firm has had no other incidences on late paychecks.
Dr. Robert Hertzka, past immediate president of the San Diego County Medical Society, called the bankruptcy filing another sign of troubled times.
"VillaView is an independent hospital in an area that has a challenging patient demographic," Hertzka said, referring to the area's high number of uninsured and low-income patients on Medi-Cal, the state and federally funded health insurance programs for the indigent.
The bankruptcy filing is the latest in a series of troubling news announced by local health care providers.
Two weeks ago, Scripps Health announced the closure of its 162-bed facility in El Cajon, Scripps Memorial Hospital East County.
Three hospitals have closed it doors or been converted to other types of facilities within the last three years, according to published reports.
- - -
District Hospital Talk: The governing boards of two North County hospital districts and an outside consultant recently met to discuss ways to collaborate efforts aimed at cutting costs.
Board members of Palomar Pomerado Health System and Tri-City Hospital District met with consultants from Pennsylvania-based Katz Consulting Group on June 5 to learn how health systems elsewhere have managed to cut costs through collaborations in an increasingly challenging health care environment.
Ideas were plentiful, said Norm Gruber, chief executive officer of the 333-bed Palomar Medical Center in Escondido and the 199-bed Pomerado Hospital in Poway.
"(But) if it (the collaborative effort) doesn't save us money or generate money it does no good," Gruber said , with the exception that it serves the good of the community.
Gruber said he's been meeting regularly with his counterpart, Art Gonzalez, who runs the 397-bed Tri-City Medical Center in Oceanside, to discuss synergies and bring their board members to the table.
Possible areas of collaboration include home health and managed care, he said. To jointly run an information system and recruit nurses may also be in the picture, Gruber said.
Gruber said he wants to focus on a limited number of ideas and is waiting to hear back from the boards.
The next step may entail forming an ad hoc committee comprised of members of both boards, their administrators and members of the medical staff, he said.
Gruber described the project as being in its "crawling stages," and thus, didn't want to project future savings.
The talks, however, are not aimed at a merger between Tri-City and Palomar Pomerado, Gruber emphasized.
"The idea is to put a program together that helps increase revenues or reduce cost," he said.
Like other public hospitals, Palomar Pomerado is struggling to recover costs.
Contributing to a higher debt is the number of uninsured patients being treated in the emergency room, rising outpatient services and a low admittance rate, he confirmed.
Palomar Pomerado's annual budget for the fiscal year ending June 30, 2001, is $558 million, Gruber said.
That is slightly higher than its annual budget of $505 million for this fiscal year.
Send items for inclusion in the health care column to mwebb@sdbj.com.