COMMENTARY--Getting Quality Back Into Our Public School System
Monday, June 12, 2000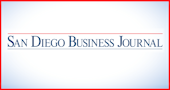 It's no secret to most people that there are major gaps between what an ideal public education delivery system should look like and what now exists in most of our region's communities.
Our schools are in a life-and-death struggle to properly educate sufficient numbers of young people in literacy, math, science and technology to become knowledgeable and contributing members of society. Frankly, many schools are losing the battle, graduating far too many students who are basically illiterate and ill-prepared to succeed.
That our system of education has been in crisis for some time should come as no surprise to even the casual observer. For much of the past two decades, most school districts have been critically strapped for resources while trying to serve increasing numbers of students who have different needs, including those whose primary language is not English and who are economically disadvantaged.
Districts also have had to contend with a myriad of political and special-interest causes that have little, if anything, to do with what's good for kids. At the same time, there are too many in our community whose only interest in public education is to occasionally wonder aloud: "Why can't 'they' do something about improving our schools?"
The fact is "they," referring to the public school system, cannot and should not try to do the job alone. The entire community, not just educators and school boards, has a stake in the quality of education our children receive. Since they hire graduates of our systems' high schools, businesses are greatly affected by the quality of education problem.
Recognizing the severity of the problem several years ago, the San Diego Regional Chamber of Commerce organized the Business Roundtable for Education in 1992 to advocate educational excellence in our region's public schools. Over the years, the organization has organized at least four charter schools; kept the business community and others informed about legislation affecting education; developed assessment practices; collected data that affects improved student achievement; and organized a Best Practices forum in which outstanding instructional practices in our local high schools are showcased.
A Daunting Task
The mission to advocate for educational excellence, however, is a daunting task requiring far more resources and support than have been available to the roundtable as a separate unit of a chamber of commerce.
The entity needed an enriched environment, more conducive to attracting funds and other resources, where it could focus on issues directly tied to improving education in our region's schools. That need was addressed recently when the roundtable recently became part of the San Diego Regional Chamber of Commerce Foundation.
The roundtable now serves as the operational unit of the foundation, working in partnership with the business community to improve the quality of education in the San Diego region.
One of the primary tasks the foundation and its roundtable will continue to have is defining "quality" in our educational system. What are the attributes of a quality education system that will produce high school graduates who are prepared to pursue higher education and training or directly enter our community's work force?
Six Premises
While no single all-inclusive list of such traits exists, there are at least six premises of an ideal educational environment that serve as the basis for the goals our foundation will pursue.
- All children can learn. Quality schools recognize that all children can learn. These systems provide programs and resources to ensure that every student does learn. There is an effective accountability system in place at all levels of school operations to maximize student learning opportunities. And, there is a long-range plan in place to address the present and future needs of the community. We need to have a passion for improvement. It should bother us greatly if one child does not succeed.
- It starts with good teachers. Classrooms must be staffed with motivated and competent teachers. There needs to be continuous professional development provided for teachers, principals and other educators. Staff development cannot be an event or activity; it must be a culture in our school districts.
- Schools must be accountable for meeting high expectations. Quality school systems have high expectations that are translated into clear, specific, and rigorous academic standards. Those standards are communicated widely to all public school systems. Assessments are aligned with district, state and national standards. Monitoring for results is continuous. Administrators, teachers, students and parents are accountable for student performance and achievement.
- It takes resources for our kids to succeed. Every school must have funding to provide sufficient instructional supplies, access to technology, adequate facilities maintenance and the resources to ensure a safe and orderly teaching and learning environment. Schools must be accountable to the community for how they spend their operating and capital budgets.
Parents Teachers, Too
- Parents are teachers, too. At our schools, visitors should be welcome, volunteers appreciated, and parents expected. Parents share the responsibility for their children's education and our schools need to welcome and promote their involvement. There is a strong correlation between a school's high academic performance and its high level of parent involvement.
- Teaching and learning is everybody's responsibility. The entire community must accept responsibility for its schools. There needs to be adequate and relevant human, health and social services available to all students to maximize their opportunity to learn. We believe strongly that business can and should play a central role in promoting educational excellence.
There is good news in the midst of the educational quality crisis. Many of our region's schools have developed innovative educational practices that include these attributes and are having positive impacts on student achievement at those schools.
The Chamber Foundation and Business Roundtable, in league with the San Diego Regional Economic Development Corp., last month identified 46 exemplary and replicable programs to share with other schools as well as the business and civic communities. Four programs were selected to present at the Best Practices Showcase 2000 in May. Those school programs selected were encouraging examples of what can be done to foster successful teaching and learning practices in our schools' classrooms and will be written up in a Best Practices book due out in September and highlighted on the Internet.
It is our quest that this showcase project, along with the other initiatives being pursued by our foundation, will serve as a catalyst for improving the quality of education in the San Diego region. It is a massive and long-term goal, but one that we must achieve to ensure the economic viability of our region's future.
Hovenic is president and chief executive officer of the San Diego Regional Chamber of Commerce Foundation.