Trade --- San Diego Presence in Hong Kong Closing Shop
Monday, July 24, 2000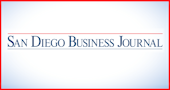 Web Site Specializes in English ranslations of Mexican Regulations
A Hong Kong office intended to boost trade, investment, and tourism to San Diego will close Aug. 15, barring some last-minute change.
The imminent closure follows a July 11 decision by the San Diego Port Commission to cut $90,000 in funding , half the office's annual budget. The remaining $90,000 is provided by the San Diego Regional Economic Development Corp., the San Diego World Trade Center and the San Diego Convention and Visitors Bureau.
Despite a recommendation by the Port District's staff to continue the office's funding, port commissioners voted 4-3 to yank the funds.
Commissioners said efforts to boost maritime cargo trade to San Diego from Hong Kong had proved futile. In the three years the office was open, it had not generated any direct trade revenues to the port, officials said.
Part of the reason is San Diego's port doesn't have the kind of equipment needed to unload bigger container ships that make up most of the cargo coming from Hong Kong.
"From a maritime point of view, it wasn't panning out," said Martin Collins, the port's director of maritime services.
However, the office was successful in raising the awareness of the San Diego region and potential investment opportunities here, officials said.
The two-person office uses subleased space from larger facilities rented by the California Trade and Commerce Agency.
Commissioners said instead of spending money in Hong Kong, the port should concentrate expanding trade relationships in Mexico and Latin America.
Collins said while the port pulled its funding, the other agencies may try to keep the office open.
Sal Giametta, ConVis' vice president, said the agencies will meet with the port staff to discuss the options for the office.
The port apparently is satisfied with its efforts to drum up trade in other areas of the world. Last month, the commission approved annual agreements with three professional agencies in Japan, South Korea and Chile. The agreements call for monthly payments ranging from $1,750 to $2,100, plus other expenses.
Collins said the agencies provide ongoing sales and marketing services; monitor the respective government's maritime policies and market conditions; and coordinate trade missions. The agreements were with Sanwa Shipping Agency in Japan; Korea Universal Marine; and Inversiones in Chile.
During the last fiscal year that ended June 30, some 2.4 million tons of cargo passed through the port of San Diego in both imports and exports. A little less than half that amount were imports coming from the three countries, he said. The major products from Japan are autos; from South Korea, paper products and steel; and from Chile, avocados.
- - -
MexRegs Goes Online: In line with commercial development picking up in Mexico, a local start-up recently launched a Web site that specializes in English translations of Mexican environmental, health and safety regulations.
The site, MexRegs.com, offers users not only translations of the regulations but news and analysis of the current regulatory environment, as well as personalized information management tools.
MexRegs President Enrique Medina has more than 15 years experience as an environmental health and safety consultant on Mexico's regulations and has helped U.S. and European companies do business in that nation.
The cost for the service varies according to the number of users a company has accessing the online data. For one to five users, the cost is $1,999 per user annually. The price drops as the number of users increases.
The MexRegs site was designed and developed by Nuvonix Interactive, a 3-year-old Internet company that moved to San Diego about two years ago from Chicago.
PriceSmart Expands: Publicly traded PriceSmart Inc., which operates discount warehouse stores in Central America and other areas outside the United States, is on an expansion tear, opening its 14th outlet for this fiscal year in Costa Rica last month.
Next month, the company plans to open a store in Trinidad, and a second store in Guatemala. In September, a third warehouse should open in the Dominican Republic, said Ron DeHarte, senior vice president for marketing.
After that, the plan calls for openings on St. Thomas in the U.S. Virgin Islands; Barbados; and a second store in Trinidad.
As of last week, the company had 22 total stores but the expansion is so fast it's hard to keep up. It also operates five stores in Asia, including four in China.
This growth has boosted revenues this year to above $200 million. For the nine months ended May 31, the firm reported a net loss of $860,000 on sales of $208.7 million, compared to a net loss of $1.4 million on sales of $71.6 million for the prior year's three quarters.
PriceSmart stock was trading between $32.69 and $49.25 for the past 52 weeks as of last week.
- - -
Gateway Goes To Brazil: San Diego-based Gateway signed a deal this month with Miami-based Vitech America Inc. for the latter to manufacture and distribute Gateway's personal computers in Brazil.
Currently, Vitech has about a 4 percent share of the Brazilian market, but the hope is by introducing more name brand equipment, it should capture a larger share of the market. The Brazilian market now is dominated by much smaller companies that use a variety of manufacturers for the assembled PCs.
Kinzan Opens European Office: Kinzan, a San Diego-based E-commerce firm, said it opened an office in Munich. It also announced it closed a $17 million round of financing with Tokyo-based Hikari Tsushin Capital as the lead investor. Since its founding, the company has raised about $38 million.
Please send items for inclusion to mallen@sdbj.com.