Real Estate --- Roel Begins $80 Million Indian Casino Project
Monday, July 24, 2000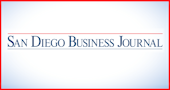 Roel Construction Co. Inc. of San Diego has started work on the Agua Caliente Band of Cahuilla Indians' new $80 million Caliente Casino in Rancho Mirage.
The 137,000-square-foot casino is scheduled to open in late spring 2001, said Jacquie Johnston, a Roel spokeswoman. In addition to a 10,000-square-foot bingo hall and adjacent casino, the development includes restaurants, a gift shop and a 1,200-vehicle, four-story parking garage. It's being built at the intersection of Bob Hope Drive and Ramon Road near Interstate 10, she said.
Roel's crews are also involved in two tenant improvement projects in San Diego, she said. The company is completely remodeling an existing car showroom at John Hine Dodge at 1561 Camino del Rio South in Mission Valley and building out new office space for Delawie Wilkes Rodrigues Barker & Bretton Associates at 2265 India St. as well, she added. The India Street project involves a complete interior renovation of a fire-damaged 1920s-era building.
On the John Hine Dodge remodel, Project Design Consultants, Safway, Steel Products, Applied Waterproofing Technology, Challenger Sheet Metal, North County Acoustic, Astra Flooring, Fire Master, Anchor Construction Specialties, Thermodynamic Heating & Air Conditioning and Becks Quality Services, all of San Diego, are among the subcontractors, Johnston said. Other subcontractors include Casper Co. of Spring Valley, Angus Asphalt, Resner Builders Hardware, Finch Enterprises and East County Tile & Marble, all of Santee, Titan Steel Fabricators and Caldwell Glass of El Cajon, and LaRussa-Ghianni of Lemon Grove.
On the Delawie project, Southwest Construction and Millwork, King's Glass, SRP Enterprise, Astra Flooring Co., Anchor Construction Specialties and Parsons Airgas, all of San Diego, were among the subcontractors. The other firms participating included Helm Corp. of Escondido, Sunburst Electric and Golden Image Windowcoverings of National City, and Horizon Painting of El Cajon.
Meanwhile, Bycor General Contractors of San Diego is working on two retail projects.
It started work earlier this month on a 19,730-square-foot grocery store at 34 N. Euclid Ave. Wrigley's Market is being rebuilt after it burned down last year, said Scott Kaats, Bycor's CEO. Mark Youngkin is the project manager. The new building will have a full- service deli and meat counter.
Bycor has also started work on a 15,000-square-foot Walgreen's Drugs at the northwest corner of East Valley Parkway and Rose Street in Escondido. Youngkin said the new Mediterranean-style architecture would include a drive-through window at the pharmacy.
In Chula Vista, Douglas E. Barnhart Inc. began early this month modernizing three schools for the Chula Vista Elementary School District. Tami Barnhart, a spokeswoman for the company, said Juarez-Lincoln, Lauderbach and Muller elementary schools will get new roofs, classroom doors, windows, lunch shelters and plumbing systems.
Nielsen Dillingham Builders of San Diego is well under way on Phase V of Eastgate Technology Park, a two-building, 124,000-square-foot project on Towne Centre Drive north of University Towne Centre mall. Penny Lawlor, director of marketing for the company, said the project is expected to be completed in the fall.
Hazard Construction Co. of San Diego started work on a lane-widening project on state Route 52 at Convoy Street in San Diego this month. The 2.5-mile-long, 12-foot-wide traffic lane project is being built for the California Department of Transportation, said Bonnie Kutch, a Hazard spokeswoman.
El Cortez Developer Buys Historic Theater in Hillcrest for $2.2 Million
The J. Peter Block Cos. of San Diego, which is redeveloping the El Cortez Hotel, has bought a historic theater building and adjacent property on University Avenue and Park Boulevard in Hillcrest.
The 36,000-square-foot property was purchased July 11 from Diamond Development of Solana Beach for $2.2 million, said Roger Conlee, spokesman for the J. Peter Block Cos. The site includes a vacant Wells Fargo Bank building to the north of the theater. The land faces Park Boulevard from University Avenue on the north to Essex Street on the south.
Peter Janopaul and Anthony Block, owners of the J. Peter Block Cos., plan to restore the theater building. They will also develop retail space, build a 78-unit apartment complex and provide underground parking for 140 vehicles. The bank building will be demolished to make way for the retail space and apartments, while the theater will be restored to the original architecture it featured when it was built as the Egyptian Theater in 1924, Conlee said.