Nonprofits --- Nonprofits Participate in Shopping Center Fund-Raiser
Monday, July 24, 2000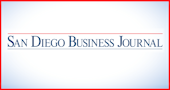 Westfield Shoppingtowns across San Diego County will host a major fund-raising event for nonprofit organizations later this year.
"Westfield Works Wonders," which is celebrating its third year, gives San Diego organizations a way to raise money without spending a dime. Nonprofits such as the Salvation Army and the Epilepsy Foundation have used this event to raise thousands of dollars for their causes. The event this year is scheduled for Nov. 19.
Last year, the three-hour event raised more than $200,000 for 450 San Diego organizations. More than 50,000 tickets were sold for the 1999 event and that number is expected to grow this year as awareness of the event spreads.
"This fund-raiser is a clear-cut, effective way to raise money," said Margaret Stephens, Westfield's San Diego group coordinator and Horton Plaza marketing manager. "This is a very unique and easy fund-raiser for any and all nonprofits in San Diego."
The Westfield event raises money through the sale of tickets to the event. Tickets this year will cost $5 each and entitles the holder access to the malls for those three hours where retailers will offer exclusive discounts. Food will also be available along with free gift wrapping.
Organizations sell the tickets at no cost to them and keep 100 percent of the profits. Nonprofits are eligible for special rewards based on their level of participation.
"This event does not exclude anyone," Stephens said.
Nonprofits interested in utilizing "Westfield Works Wonders" should attend a 2000 kick-off meeting. The meetings will be held at 8:30 a.m. Aug. 29 at Ruby's Diner in Westfield Shoppingtown Mission Valley, and at 8 a.m. Sept. 14 at Planet Hollywood in Westfield Shoppingtown Horton Plaza.
These meetings will include more details about this year's event and representatives from nonprofits will be able to pick up an information packet, tips for selling tickets and the tickets themselves.
For more information, call Margaret Stephens at Horton Plaza at (619) 239-8180 or Kelly Brownell at Mission Valley at (619) 296-6375.