Health Care --- Advisory Board to Oversee Scripps Facilities
Monday, July 10, 2000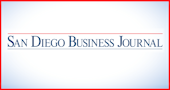 The president and chief executive of Scripps Health said the integration between the health system and Scripps Clinic is in full swing.
Chris Van Gorder, Scripps Health's president and chief executive officer, said the five-hospital system and the clinic are setting up an advisory board to facilitate the integration of the two entities.
Scripps Health and Scripps Clinic announced June 27 they will reaffiliate after being independent for the past five years.
The reunion makes Scripps Health the largest health care system in San Diego with 10,000 employees and affiliated providers, five hospitals and access to 11 Scripps Clinic locations.
Van Gorder said the next step is to create the Scripps Clinic Medical Foundation.
The foundation will function under the auspices of Scripps Health board of trustees, he said.
It will consist of a nine-member advisory board who will work together on business and clinical decisions.
Four representatives will be selected from Scripps Clinic. Van Gorder will appoint four additional members from Scripps Health.
One member of the Scripps Clinic representatives will be elected chief executive of the board, he added.
Once the board has been established, members will search for a national expert on health care issues as a ninth member.
Van Gorder said overlapping departments and services, such as administration, will be eliminated in the future to cut costs. There will be no changes in the short term, he said.
Many in the medical community welcomed the reaffiliation as mutually beneficial.
The deal salvages the private medical group from financial disaster. For Scripps it could mean that patients from the Scripps Clinic Medical Group, which has 350,000 patients, will be able to access other Scripps Hospitals besides Scripps Green Hospital, said a Scripps spokeswoman.
No decisions have been finalized, she added.
Gary Stephany, president and CEO of the Healthcare Association of San Diego and Imperial Counties, said the affiliation secures continued patient care at Scripps Green Hospital in La Jolla, which is a part of Scripps Health, where most of the 320 Scripps Clinic physicians see patients.
"Hospitals aren't hospitals without physicians," Stephany said. "I read somewhere that 40 percent of physician groups are on the verge of bankruptcy , if they go under you have no hospitals and no health care."
Dr. Robert Hertzka, immediate past president of the San Diego County Medical Society, agreed.
"In this new arrangement, Scripps Clinic will be stabilized and patients who receive care need not to worry," he said.
Yet, others remain skeptical.
Dr. David Roseman, chief of staff at Scripps Memorial Hospital in La Jolla, said he welcomes the affiliation , provided Scripps Clinic remains an independent physician association.
"We want (Scripps Health) to help (Scripps Clinic), but we don't want Scripps Health to run them," Roseman said.
Roseman said it would not be a good idea if Scripps Clinic physicians would move outside Green Hospital and emerge as rivals.
Some Uncertainty
The problem is nobody knows what will happen, adding many doctors would like to see the financial details made public, he added.
Van Gorder, however, remained tight-lipped, citing confidentiality issues.
He refused to comment on previous reports that Scripps Health will pay Scripps Clinic some $15 million to pay its debt loan.
Dr. Robert Brouillard at Xymed questions where Scripps Health got the money to pay the clinic's debt.
Brouillard, who is part of a medical group located on the Scripps La Jolla campus, contends Scripps ought to use the money to bolster its hospitals, not save a poorly managed physicians group.
"I would rather see that money go into facilities, equipment and nurses rather than to rescue a private medical group from financial difficulties," Brouillard said, adding "I'm also a private medical group and don't look to Scripps Health to help me out."
His concern, he said, is about the welfare of Scripps Memorial Hospital La Jolla and its patients.
The Joint Commission of Accreditation of Healthcare Organizations rated Scripps La Jolla among the bottom of U.S. hospitals in a recent assessment based on quality of care.
Four other Scripps hospitals also scored below average last year, which was lower than in previous ratings but still high enough to maintain their accreditation.
Still, Van Gorder insists the agreement is sound, benefiting patients and the community.
He also said talks to reaffiliate have been ongoing for several years, adding the agreement has nothing to do with recent developments.
Some of Scripps' decisions have been heavily criticized by the public and doctors.
For instance, Scripps has been under fire for closing Scripps Memorial Hospital East County last month. Scripps Health said the hospital was too costly to maintain.
The hospital's only potential buyer, a Dallas-based health group, withdrew its offer to reopen the hospital.
Van Gorder said Scripps will keep the equipment at Scripps East intact for some time. If a buyer isn't found, Scripps will redistribute the equipment to other hospitals.