Editorial --- Time to Put That Money to Work
Monday, July 10, 2000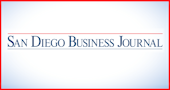 That we have played witness to a renaissance in education these past couple of years would be an understatement, especially in light of Gov. Gray Davis committing a whopping $30.8 billion of the state's 2000-01 budget to schools.
We continually harp on the burning need for a well-funded educational system to feed the business community with a properly trained work force. Though there's still a long ways to go and many hurdles to jump, the state's politicians deserve a lot of credit for putting their money where their rhetoric only dared go before.
The governor's signature, which for the second consecutive year was in place before the July 1 deadline, didn't ignore higher education either.
The University of California, California State University and the state's community colleges also are reaping the windfall of another boom year in California with a 17 percent increase over last year to $9.4 billion. One of the few downsides was the defeat of a Republican-backed push to roll back tuition fees, which would have saved students and their parents some $400 million.
Still, the commitment to education on the part of legislators throughout the state is finally beginning to pay off, at least in terms of spending. Perpetually mired at the bottom of the pack, California is slowly gaining in terms of money spent per pupil. The governor's budget calls for spending $6,801 for each student, a 7.5 percent increase over last year's total, which brings California closer in line to the national average.
Teachers, the heart and soul of the entire educational system, also will be rewarded. On average, a beginning teacher's salary will jump from the current $32,000 to $34,000. Teachers also will be granted a tax credit, while the budget infuses school districts with $1.8 billion for additional raises.
With a need to hire some 200,000 teachers over the next decade, California indeed must offer lucrative compensation packages. We're not alone, though. A study released by the American Federation of Teachers puts the national shortage at some 2.5 million during the next 10 years.
And until states further their commitment to paying teachers a better salary, the shortage likely will remain chronic. The survey also compared teachers' salaries to those of mid-career professionals, noting educators earn 59 percent as much as engineers and attorneys and 61 percent of the salary of computer analysts.
While California's energized pledge to educate our young people could be seen as throwing good money at a perpetually derelict institution, Gov. Davis has tied some of the school funding to test scores. Flaws may exist with the Stanford 9, a basic skills test used to rank schools along the state's new accountability system, but the program at least provides essential standards to measure a school's performance.
Some complain the added pressures of performing well on Stanford 9 will warp a school's true mission. Perhaps, but until educators create a more accurate gauge, testing is the only accurate measure we have.
While such a test reveals results virtually overnight, legislators' commitment to education must take a long-term approach. Davis has admittedly had it easy with funding schools in such prosperous times.
When times do get tough , and we all know they will , we hope Davis will see to it the renaissance in education continues to flourish.