Real Estate
Monday, July 3, 2000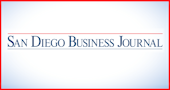 Contracts Go to Minority, Woman-Owned Businesses
Real Estate: Nonprofits
Assist Firms Involved
In Market Creek Project
BY ARTHUR S. GRUPE
Staff Writer
Five local minority- or woman-owned firms have won a total of $2.6 million in construction contracts for work at Market Creek Plaza in Southeast San Diego.
The mixed-use commercial project at the corner of Market Street and Euclid Avenue is being developed for $34 million by the San Diego-based Jacobs Center for Non-Profit Innovation, a foundation focused upon helping develop under-invested neighborhoods.
Cats Excavating of San Diego was awarded a $953,000 contract for grading at the 20-acre site, said Jennifer Vanica, executive director of the Jacobs Center.
IE Pacific of ChulaVista won a $644,000 contract for sewer and storm drain installation, while Mission Valley-based Bendix Electric will do the site electrical work for $606,000. Quality Engineering of Spring Valley will perform the inspection work on the project for $50,000 and Pereira Plumbing and Fire Sprinkler of San Diego was awarded $588,000 to install water and fire systems.
Hector Reyes of Fehlman LaBarre Architects of San Diego designed the shopping center.
The site work is now 95 percent completed and bidding for building construction begins July 7, Vanica said.
In addition to the Jacobs Center, the San Diego-based California Southern Small Business Development Corp., Neighborhood National Bank and Willis Insurance, both of San Diego, are participating in the project.
"Through a collaborative effort with these groups, we have been able to provide what small, emerging, disadvantaged contractors need most , increased financial capacity and access to bonding supported by technical expertise," said Rickey Laster, president of the Multi-Cultural Contractors Group, which is receiving the bidding along with the Latino Builders Association and the WORK Foundation, both of San Diego.
Other nonprofit organizations involved in the effort are the Winning Opportunities for Responsible Contractors Foundation, San Diego Youth and Adult Coalition and the Black Contractors Association.
Over the hills to the northeast in La Mesa, Ninteman Construction Co. late last month finished a $3.5 million retail plaza at 5475 Grossmont Center Drive. The masonry block building has a wood fa & #231;ade and about 40,000 square feet of space, said Cathy Riley, a spokeswoman for the construction company.
A poured-in-place concrete and brick 30-foot-wide water fountain highlights the plaza, which was designed by architects Vasquez + Marshall & Associates of San Diego, she said. Topia Landscape Architects of San Diego designed the landscaping for owner Rainbow Investment Co. of San Diego.
Several engineering firms worked on the project as well. They were William A. Steen & Associates of La Mesa, and Stedman & Dyson Structural Engineers of San Diego. Weatherly Engineering of San Diego and Bergelectric Corp. of Escondido also worked on the project.
Grant General Contractors of Carlsbad recently completed a second assisted living facility in Sandy, Ore. The $4 million project consisted of a 55,000-square-foot, three-story, wood frame, asphalt shingled building with vinyl siding, said Dave Butterfield, project superintendent.
An R.G. Petty Construction Co. Inc. official said her firm has started grading for a 126,000-square-foot concrete tilt-up building and also completed a 72,000-square-foot office renovation.
The tilt-up building is Parkway Centre Four at 14303 Danielson St. in the Parkway Business Centre in Poway and was designed by Joe Skimming of KMA Architecture & Engineering of San Diego, said Karen Namy, a business development official for San Diego-based R.G. Petty. Engineers working on the project included Lang Engineering of Carlsbad, Geocon Inc. of San Diego and Burkett & Wong of San Diego. The major subcontractors were C.E. Wilson Corp. of Spring Valley, Thompson Land Surveys of Oceanside, Pacific Coast Steel of San Diego and South Bay Welding of National City.
R.G. Petty Construction also finished the renovation for Conexant System's office expansion project at the company's facility on Barnes Canyon Road.
Roel Construction Co. Inc. of San Diego has finished one tenant improvement project at 110 West A St. in Downtown and is nearing completion on another, said Jacquie Johnston, a Roel spokeswoman.
From Permits to Sales, Development Seems to Slow
Construction Proposals
Go Forward Despite
Tightened Interest Rates
Signs are showing the Federal Reserve's 18-month-long interest rate tightening is constricting local housing development.
The Construction Industry Research Board said last week applications for residential building permits in San Diego County dropped in May below the level of May 1999. Another market watch company released figures showing the slowing is taking place across the nation.
"Over the last year, employment has grown 2.2 percent but the increase in home prices and mortgage rates has led to affordability problems for potential new home buyers," said John Burns, a principal of The Meyers Group, an Irvine-based research company.
To add to the case for market slowing, an Emeryville company that monitors online house sales said its May figures indicate most sellers are no longer confident buyers will pay lofty prices for their houses. The company, HomeGain, said the prices home sellers expected to yield during the month fell in three of the seven West Coast cities where it conducted polls.
Locally, permits were pulled for 941 single-family units in May, about 9 percent less than the 1,037 permits recorded in May of last year, the Construction Industry Research Board said. A total of $210 million worth of single-family permits were issued in May. That's down 4.7 percent from the $220 million recorded in May 1999.
Meanwhile, San Diego-based ColRich Communities announced late last month it bought land in Carmel Valley intending to build 89 homes. Dennis Holmes, the company's CFO, said June 23 the new Torrey Woods Estates gated enclave would have two-story houses ranging from 3,800 to 4,800 square feet.
McKinley Architects of San Diego designed the Italian Country-, Andalusian- and Monterey-style homes, he said.
Among the amenities are grand entryways, multiple wood-burning fireplaces, high ceiling treatments and French doors.
Sales are still brisk at some housing developments in the county. Ten of 11 homes released June 3 at Terraza at Scripps Ranch Villages sold, according to Brookfield Homes Ltd. of Toronto. The homes were priced from $453,000 to $751,000.
The two-story floor plans at Terraza have 2,800 to 3,654 square feet and four to five bedrooms, said Jan Percival, a spokeswoman for the builder. All of them have three-car garages. Interior features include formal dining rooms, breakfast nooks and kitchen islands in all floor plans.
BOSA Development of Vancouver, British Columbia, has just proposed what it says would be Downtown's largest condominium project yet. BOSA submitted a proposal to build 422 condos in two buildings on the east side of Pacific Highway between A and C streets to the Centre City Development Corp. two weeks ago.
The project will include a pair of 40-story, 425,000-square-foot towers. Currently, the 320-unit CityFront Terrace is the largest project in Downtown, BOSA officials said.
BOSA has been working on three other condo developments in Downtown:
- The Discovery at Cortez Hill, a 22-story, 194-unit project.
- The Horizons Marina District, a twin-tower, 25-story retail and residential project.
- Park Place, a 32-story, 178-unit tower.
Fieldstone Communities Inc. of Newport Beach has started building Poinsettia Cove, a 117-house community across from South Carlsbad State Beach in Carlsbad.
Andrew Murphy, regional manager, said homes in the gated community would have four different floor plans ranging in size from 2,033 to 2,629 square feet. Prices for the Craftsman-style bungalows will start in the low $400,000s, he said.
Realty Income Increases Its Monthly Dividend
Realty Income Corp. of Escondido, which owns 1,073 mostly single-tenant retail properties leased to chain stores, has increased its monthly dividend, a company official said.
The company's board of directors announced June 15 the monthly dividend on common stock would be increased to $0.1825 per share from $0.18125 effective July 17 to shareholders of record on July 3.
CEO Tom A. Lewis said the increase was the 11th consecutive quarterly increase for the dividend, which is paid monthly.
The company, which is traded on the New York Stock Exchange under the symbol "O," was selling for about $23.50 a share the day the announcement was made, giving it a dividend yield of about 9.2 percent annually.
Hot Deals
Real Estate Sales
Property: 319 W. 18th St., National City
Seller: Donald & Sally Butler and Peter & Priscilla Cogswell
Selling agents: Arthur Bleier of Voit Commercial Brokerage represented the buyer and Arthur Bleier & Lee Stein of Voit Commercial Brokerage represented the seller.
Buyer: Gene & Roberta Gaidousek purchased 3,700 square feet of commercial space for $280,000.
Property: 2555 Jason Court, San Diego
Seller: Clifford Companies
Selling agents: Joe McDermott of Colliers International represented the buyer, and Brian Strange of Colliers International and Ron King of Coldwell Banker represented the seller.
Buyer: Fresh Herb purchased 18,920 square feet of industrial space for $1.15 million.
Property: 4660 North Ave., San Diego
Selling agents: Tom Baaden of Buss/Shelger & Associates represented the buyer and Brian Strange of Colliers International represented the seller.
Buyer: RPM Investment purchased 9,650 square feet of industrial space for $695,000.
Real Estate Leases
Property: 17140 Bernardo Center Drive
Lessor: Excel Legacy Corp.
Leasing agents: Gary Williams & Bret Gosset of Cushman Wakefield represented the lessor and David Harper of Colliers International represented the lessee.
Lessee/square footage: Paine Webber Inc. signed a 10-year, $3.78 million lease for 11,940 square feet of office space.
Property: 6906 Miramar Road, San Diego
Lessor: GMR, LLC
Leasing agents: Greg Albertini of IPC represented the lessor and Steve Lewis of Flock & Avoyer represented the lessee.
Lessee/square footage: 7-Eleven signed a 10-year, $1.17 million lease for 3,070 square feet of commercial space.
Property: 6794 Calle De Linea, San Diego
Lessor: M. House Family Limited Partnership
Leasing agents: Regan Tully of International Real Estate represented the lessor and Linda Greenberg of Grubb & Ellis represented the lessee.
Lessee/square footage: Camelbak Products, Inc. signed a five-year, $1.09 million lease for 37,547 square feet of industrial space.
Property: 6755 Mira Mesa Blvd., Suites 136 & 138, San Diego
Lessor: Plaza Sorrento LLC
Leasing agents: Phil Wise of Colliers International represented the lessor and Joe Green of Grubb & Ellis represented the lessee.
Lessee/square footage: DRT Group, Inc. signed a five-year, $360,940 lease for 3,953 square feet of commercial space.