Profile --- In a Jam Patty Segovia Found Success By Skating Through Life
Monday, July 3, 2000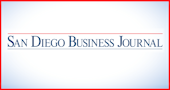 Patty Segovia knows she has the ear of millions of teen-age girls and women between the ages of 18 and 35 , a hot market with more than $1 billion in disposable income annually.
Segovia, 32, is the brains behind All-Girl Skate Jam, the only company that puts on skating events specifically for women.
But she didn't set out to become a mogul. Instead, her Encinitas-based business grew out of her frustrated attempts to get on a skateboard and do flip-kicks and ollies as a child.
When she was young, her Catholic father was determined to bring her up as a proper young lady, and that meant tap dance, ballet and piano , certainly not skateboarding.
In fact, when he saw her getting skinned knees from skateboarding, he worried she was getting too daring. He banned her from practicing , even though he was the one who bought her the skateboard in the first place, she says.
Still, she wouldn't stop, and would often go to her cousin's house on weekends to practice. When she finished high school, she returned to the sport full time, she says.
Segovia even made friends with many of the most prominent women in board sports, including skateboarder and Olympian snowboarder Cara-Beth Burnside, and got to travel the country with them, she says.
As time went by, she began to notice the lack of media coverage of female skateboarders and snowboarders. That motivated her to take up photography, primarily as a way to document the fact there are female skaters out there, she says.
Inspired By Frustration
Her skater friends were impressed by her pictures, and urged her to sell her photographs professionally. Segovia didn't do it back then, but the idea stuck in the back of her mind.
Then she spent about a year in Reno, Nev., in 1990, where there wasn't a lot to do. She noticed there were no skating events for women, as the belief was that they couldn't skate, she says.
Frustrated by the same refrain she heard in her childhood, she decided to set up a demonstration event specifically for women skaters to show that girls could do the same thing the boys did.
The result was the first All-Girl Skate Jam. Segovia and six other skaters got together to show their moves, she said.
By the time Segovia graduated from UC Santa Barbara in 1996, she was beginning to get recognition as a professional photographer. Still, she wondered what she was going to do after graduation, and returned to the concept of the All-Girl Skate Jam.
Segovia began to set up another exhibition, and looked into sponsorships that would bring the big money in. She also hired official judges to make the second All-Girl Skate Jam a legitimate event.
Little Initial Support
"It took me a whole year. I pretty much did it all by myself," she says. "I got basically laughed at by the male skateboard industry."
Some companies, however, did lend a hand. Segovia counts Conde Nast Sports for Women, Harbinger Kneepads, Rookie Skateboards, TRAD WEST, and UnionBay as among her early supporters.
The second All-Girl Skate Jam, staged in 1997, attracted 70 women from all over the country. Half of them participated in the competition, while many others skated between events, she says.
Segovia regards the Jam as an historic event. The competition got the attention of ESPN2 and Fox Sports Net, among others, she says.
Segovia then founded an organization to promote women skaters. The International Girls' Skateboarding Association sanctions the All-Girl Skate Jam and other board events, she says.
Since then, the All-Girl Skate Jam has grown. Competitions and demonstrations have aired on Discovery Health Channel, ESPN2, Fox Sports Net, MTV and Nickelodeon. Segovia now gets calls from all around the world, she says.
Became A Sports Agent
Segovia also became a sports agent , out of necessity. She began to notice women were being locked out of the lucrative market of merchandise and promotions.
Segovia says some companies treat their male athletes like royalty, but have very little to offer female athletes. The shoe company Vans did give a signature shoe to Cara-Beth, but shut out all the other women skaters.
Then there was the issue of "photo incentives." A sponsoring company will typically pay a bonus to skaters when its products are shown in a published photograph. Add up the number of products a typical skater uses , board, clothes, helmets, eyewear, etc. , multiply that by the number of magazines the skater appears in, and that's a tidy sum of money.
But these companies began limiting the amount of photo incentives women could collect. Only pictures in certain magazines were eligible for photo incentives, and these magazines were the sort that rarely publish pictures of women, if ever, Segovia says.
So when an accomplished skater like Jen O'Brien built a hefty portfolio of herself in 50 different skating magazines , including magazines her sponsors advertised in , she would get nothing, Segovia says.
Segovia entered the business, and now represents 30 women skaters and surfers. Some of them are getting as much as $2,000 a month in photo incentives. Meanwhile, Cara-Beth has her own signature goggles with Velvet Eyewear, while Jen O'Brien and Veronica Kay are getting their own eyewear, she says.
Maintains Photo Studio
Then there's her photography studio. The Silver Photo Agency focuses on women in all board sports, including snowboarding and surfing. Her pictures have appeared in Elle, Sports Illustrated for Women, Surfer Girl, Surfing Girl, Teen and Teen People, she says.
Segovia earns revenue from a number of sources. Money comes in from sponsorships for the events and broadcast rights to the events. She also earns money as a photographer and sports agent, while future revenue sources include an All-Girl Skate Jam video, AGSJ clothing paraphernalia, and the skate camp.
She also earns money from about 10 advertisers who put banners on her Web site, (www.allgirlskatejam.com).
"All these people are paying because they know that this is the market they want , Generation Y. I have all these young teen-age girls, and the only way these big corporations can get through to these girls is through board sports," Segovia says.
The money that Segovia makes is plowed right back into the Skate Jam events, with their high overhead and prize money. She notes that she once put $10,000 of her own money into one event.
Segovia has completed a June 24 Skate Jam in Vernon, N.J. That brought in about 50 skaters and drew a crowd of at least 5,000 people, although she isn't sure of the exact numbers, since the final figures aren't in yet.
First European Event
The next Skate Jam is scheduled for July 8 in San Sebastian, Spain. This is the first time Segovia has staged an event in Europe, and she's not sure how it's going to go. However, she notes that skating is popular in Europe, and since the event is being held in conjunction with a surfing competition, she's expecting as many as 100 skaters and 50,000 people.
There will also be a Skate Jam on Sept. 10 in Escondido. That could attract as many as 200 skaters and 30,000 people, she says.
Segovia is currently in negotiations with a company that hopes to buy the All-Girl Skate Jam. Although she worries the event will go corporate, she notes that the terms of the deal will allow her to remain in charge.
If she sells, she'll have access to a large staff and other resources that she doesn't have now. That will allow future events to grow, and she predicts future All-Girl Skate Jams could be as much as 50 times bigger, she says.
By contrast, when other organizations attempt to put on similar events for women, they don't tend to do well. By staging it as an added feature to an otherwise all-male competition, the women end up being treated like "leftovers." When that happens, the number of women showing up to compete stays down in the single digits, she says.
No Intimidation
What makes the All-Girl Skate Jam work is it gives women a place where they don't have to feel intimidated. They "have vibe off each other" in a positive way, and the crowds love it. What's more, if one woman sees another complete a trick successfully, she can feel this is something she herself can do, Segovia says.
The next step is creating a "skate camp" where young girls can come and learn to skate from female pro instructors. The first of these skate camps will be held later this month in Escondido, she says.
The three-week session is a pilot program. If it does well, she plans to do it on a yearly basis. With access to a huge market over the Internet, Segovia hopes students will fly in from all over the world to learn to skate and surf in Encinitas.
Either that, or the skate camp will travel, coming to town in conjunction with All-Girl Skate Jam sporting events, she says.
Segovia is looking forward to training the next generation of girl skaters.
"It's making a change, definitely. A big impact. I wish I was 13 and being able to go to skate camp. Although my Dad probably wouldn't let me," she says.