Small Business and Retail---Optimism declines among small business owners
Monday, December 4, 2000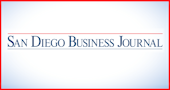 Small business optimism is declining nationwide, indicating the beginning of a slowdown in the economy.
So warns the National Federation of Independent Business, which last month released its monthly study, Small Business Economic Trends.
The study showed optimism among small business owners dropped 1.7 points in October, to 99.4, said William Dunkelberg, chief economist at the NFIB Education Foundation.
The optimism index is a 10-component measure of the economic status, plans and expectations of America's small firms. Of the 10 Index components, one posted a gain and seven lost ground, with two indicators unchanged, Dunkelberg said.
Among the developments that will shape the economy next year, almost one-quarter of all firms reported that finding qualified labor, skilled or unskilled, is the most important problem faced by their firm, he said.
Thirty-two percent reported hard-to-fill job openings, while 31 percent reported increasing labor compensation, Dunkelberg said.
A net 15 percent of all firms reported raising average selling prices, up 2 points following a 3-point gain in September. Average year to date is more than 13 percent, he said.
While labor markets remain tight, the availability of qualified labor is no longer the most important problem facing small business. That issue has fallen behind taxes, which 22 percent of small businesses call their top concern, Dunkelberg said.
While the financial press has been preoccupied with recent signs of tightening credit standards, these conditions do not appear to be affecting small businesses. A net 4 percent of firms surveyed reported that credit was harder to get. The rates at which credit can be obtained has remained steady, he said.
The economy peaked in the fourth quarter last year and has been slowing gently since then, accompanied by slight inflation, Dunkelberg said.
"No 'riots' over energy prices or higher interest rates appear in the data, but these annoyances nibble away around the edges. Labor compensation has been growing in rapidly, but still hasn't generated a lot of complaints. Currently, weaker job growth is being offset by rising compensation on the income side," he said.
As for next year, how much this economy slows will be decided by the confidence of the consumer, Dunkelberg concluded.
- - -
Vetting By Vets: Businesses owned by veterans have a fast-approaching deadline to comment on federal procurement rules that may affect them.
The U.S. Small Business Administration urged veterans to provide input on an interim rule amending the Federal Acquisition Regulation and establishing federal procurement goals for small businesses owned by service-disabled veterans.
The FAR will consider all comments on the interim rule submitted on or before Dec. 11 in drafting the final rule, said Aida Alvarez, SBA administrator.
"The SBA wants to ensure that the final rule reflects the true interests of the veterans community," Alvarez said. "Now is the time for veterans to let their voices be heard on critical federal regulatory action that will impact the future of their small businesses."
The interim rule will implement portions of the Veterans Entrepreneurship and Small Business Development Act, Public Law 106-50, which President Bill Clinton signed into law in August 1999. The act establishes, among other things, additional procurement assistance for veterans, including a 3 percent government-contracting goal for service-disabled veteran-owned small businesses, she said.
It requires the head of each federal agency to take the necessary steps to establish the 3 percent goal in that agency's prime contract and subcontract awards, Alvarez said.
For more information on the interim rule, and to obtain the appropriate contact information to submit comments, please visit the Web site at (www.sba.gov/vets/).
They Also Serve: Business owners surpass the general population in their level of involvement in philanthropy, both in money donated and time volunteered, according to a new survey conducted by the National Foundation for Women Business Owners.
About nine out of 10 business owners contribute money to charity , 88 percent of men, and 92 percent of women. That's compared to 70 percent of all U.S. households in 1999, said Erik Hendrickson, spokesman for Merrill Lynch, which underwrote the survey.
Also, about seven out of 10 business owners volunteer at least once in a typical month , 72 percent of all men, and 68 percent of all women. That's compared to 50 percent of all men and 62 percent of all women nationwide, he said.
In many ways, women and men business owners are similar in their philanthropy. Not only are they alike in their charitable giving, they volunteer a similar amount of time , an average of about a dozen hours a month. But women entrepreneurs are more likely to use that volunteer time in leadership positions, the study said.
Send small business and retail news to Zion at lzion@sdbj.com.