SMALL BUSINESS & RETAIL---Feds Make It Easier for Small Firms to Get Conntracts
Monday, August 14, 2000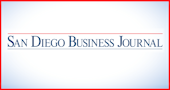 Small Businesses Do Better Than Large Firms At Keeping Employees
The U.S. Small Business Administration, along with the Federal Acquisition Regulatory Council, issued a final regulation July 26 to provide American small businesses with more opportunity for participation in the $200 billion a year government contracting market. The rule is aimed at the practice of contract bundling, the consolidation of two or more procurement contracts into a single contract. The rules are effective immediately, said SBA Administrator Aida Alvarez. "Under the new regulation, federal agencies will have to demonstrate that bundling contracts will produce 'measurably substantial benefits' in reduced costs, shorter acquisition time, or more favorable terms and conditions. If not, the contracts will be unbundled, allowing small businesses to compete," she said. Agencies will be required to conduct an analysis, quantify and document the benefits before contracts can be combined. Only the most senior officials within a federal agency can make the determination to allow a bundled contract to proceed if it fails to meet the benefit analysis requirements, Alvarez said.
To justify the action, that official must determine that the contract consolidation is critical to the success of the agency's mission. Even if the bundled contract is allowed, the agency must put in place a procurement strategy that ensures the maximum small business participation possible, she said. The bundling rules also establish clear guidelines for small businesses to joint venture the bundled contracts. Under the old rule, small businesses banding together were sometimes disqualified because the resulting new employee count or combined revenues would exceed SBA's definition of a small business, Alvarez said. Alvarez referred to the contract bundling rule as the latest in a series of Clinton-Gore accomplishments to benefit small businesses. Since 1992, small businesses have secured more than $290 billion in federal government contracts, with small disadvantaged businesses, including SBA's 8(a) firms, earning over $71 billion. Women-owned businesses obtained about $23 billion, she said.
- - -
Small Business Big On Retention: The smaller the business, the better the job it's doing in creating a "family-like" atmosphere to retain employees in today's tight labor market.
That's according to The Office.com Business Tracker, which recently surveyed 500 owners of small- and medium-sized businesses on their practices and attitudes.
The tracker, a semi-annual report on companies with fewer than 500 employees, divided companies into several categories, separating out companies with 25 employees or fewer from the 25-100, 100-200 and 200-500 employee categories. Overall, 24 percent of the respondents agreed that employee retention was a major problem. However, only 17 percent of companies with 25 employees or fewer agreed, in sharp contrast with the nearly 47 percent of the companies with 250-500 employees that said retention was an issue. Small businesses seem to do well partly because business owners and senior managers put more pressure on themselves than on their employees. About a third of the business owners or managers indicated they typically work between 51 and 67 hours per week, while an additional 10 percent indicated that they work 68 to 84 hours per week.
Their employees, meanwhile, work on average between 35 and 50 hours per week, according to the survey. Small business owners also said their small size gives them a chance to form better customer relationships with customers, while providing employee flexibility and "a family-like atmosphere," the survey said. As for companies with more than 100 workers, these appeared to be the most active in providing benefits to retain employees. In a series of questions designed to uncover the benefits used to keep employees, this group scored highest in every category, including salary, bonus, health plans, training and child care, the survey said.
Retail Sales Slowing: Socked by high gasoline prices and rising interest rates, customers curtailed retail purchases in July, according to the advocacy group National Federation of Independent Business. "Sales are coming in pretty much as we expected," said Jeffrey Edelman, industry analyst. "We figured they'd be soft across the board." The slowdown began in May and continued into the summer months. Small business owners are hoping that August and September mark a consumer comeback, especially in light of July's Consumer Confidence Index, which showed Americans are more optimistic about the economy than they were a month ago, the NFIB report said. Large-scale retailers, however, did see some gains. The "big-box" Wal-Mart Stores Inc., reported same-store sales gains of 6.5 percent, meeting expectations for sales growth of 6 to 8 percent, the NFIB report said. Consumer spending makes up about two-thirds of the nation's economic activity. Please send all retail and small-business items to Lee Zion at lzion@sdbj.com.