ABOUT THE LIST---Largest Landscape Contractors
Monday, August 14, 2000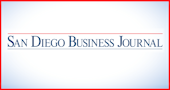 Competition for Laborers Raises the Bar
Landscapers Step Up Benefits, Pay to Attract Workers
Even as seasons change, a landscaper's work is never finished. Local landscapers enjoy the fruits of their labor with a good economy, but several cost factors prevent the landscapers from earning significant profits in their business. The San Diego Business Journal's List of the Landscape Contractors ranked the local landscapers by its 1999 gross revenues from San Diego landscape operations. Eleven landscape contractors on The List combined for $117.16 million in gross revenues from San Diego landscape operations in 1999, an increase of 62 percent from the previous year. The contractors also employ more than 2,200 employees in the county. Despite the growing economy, many landscapers are feeling a pinch from the growing demand of labor and the price of hiring more labor. "There's so much work, but there's no manpower to complete much of the work," said Craig Mohns, vice president of business development at Benchmark Landscape, Inc., No. 4 on The List. "Our landscape industry ends up competing against other industries for entry-level laborers."
Benchmark employs 201 local full-time employees in San Diego County. The company generated $10.97 million in 1999 gross revenues from San Diego landscape operations, an increase of 32 percent from the previous year. Mohns said the solution to competition among laborers is raising the wage and providing extra benefits such as health care and investment opportunities.
Pay Raises Put Firms Ahead Of Competitors
"The only way to get employees is to pay a little bit higher than our competitors," Mohns said. Thomas Heaviland, president of Heaviland Enterprises, Inc., No. 9 on The List, agreed lack of landscape laborers is the top priority in the industry. "Our industry is no different from any other service industry since we all vie for the same pool of workers," Heaviland said. Heaviland indicated the surge in demand in laborers increased the wages dramatically. He said an entry-level landscaper earns from $7 to $8 an hour and a foreman earns from $12 to $14 hourly. It was comparable to entry-level position pay at near minimum wage of $5 to $5.50 and a foreman at $10.
Gross Revenues Increase In 1999
His company has 81 full-time employees and 1999 gross revenues from San Diego landscape operations at $2.28 million, an increase of 14 percent from the previous year.
The company mainly serves areas in the North County. Some of its clients include Legoland California, Callaway Golf, the city of Poway and First American Title. The hiring of new employees isn't the only issue for laborers, but maintaining its current employees within the company is also important, indicated Heaviland.
Heaviland's company offers dental, health care and a basic IRA package to keep the current employees. As a result, the average term for an employee in his company is five years, according to Heaviland. The company also has a 100 percent Hispanic work force in its production areas of his business.
Higher Fees Offset Increased Labor Costs
However, despite paying more for employees, it cut into the profit margins slightly, Heaviland said. As a result, his company educated his customers on the need to raise prices with the increase in labor costs. "Our goal is to pay the top of the scale and give the best benefits," Heaviland said. Benchmark also went with the same strategy with keeping employees by offering a better benefits package. Mohns estimated the labor costs probably increased by 25 percent in the past couple of years.
"If we don't do anything, an employee will simply say, 'I want a raise or else I'm leaving,'" Mohns said. "Luckily, the economy is doing well and our clients are willing to pay the higher prices to compensate the increasing wages." Another concern in the landscape industry is the mergers and acquisitions from larger national companies into the local areas.
"These national chains of landscape companies want to compete for larger accounts and will come to an area and gobble up the local landscapers," Mohns said. "It's an excellent way to get a local presence and instant growth."
Firm Gains Strength Through Acquisitions
On June 30, Brookwood Landscape, Inc., No. 2 on The List, was acquired by Langhorn, Pa.-based The Brickman Group, Ltd. It is Brickman's first presence into the California market. In addition, Brookwood also acquired San Diego-based Wrisley Landscape, Inc. the same day it was bought by Brickman. The new company, called Brookwood Landscape, a Brickman Group, Ltd. Co., has 1999 gross revenues from San Diego landscape operations of $26.23 million, an increase of 74 percent from the previous year. The new company employs more than 500 employees.
Before the merger, Brookwood generated approximately $19 million in landscape operations gross revenues in 1999 and Wrisley generated $9 million in landscape operations gross revenues for its 2000 fiscal year ending in May 2000. "Merging with another company is on the same principle of achieving a national presence," said Mark Wilhite, president of maintenance division of the newly formed company.
Plans To Expand In Southern California
He said the company's goal is to expand into Los Angeles, Riverside and Orange counties.
According to Wilhite, there were no company layoffs and the operations are merged into one local headquarters in San Diego. By merging with Brickman, the larger national company brings in better purchasing power, workers' compensation package, better benefits, extra capital for expansion and a bigger client base. He said the advantage with this merger is Brickman allowed its newly acquired company to operate as if it is a local company. "There's a feeling of a small-firm atmosphere," Wilhite said. Heaviland was more cautious toward national chains entering the market, but feels there are plenty of opportunities for everyone. "National property management companies and real estate investment trusts want to use a national landscape company for its projects across the country," Heaviland said. "These larger companies have greater buying power and more resources to dwarf the smaller competitors. "In the end, everything still comes down to the reputation of landscaper contractor."