REAL ESTATE---Otay Mesa Warehouse
Monday, August 7, 2000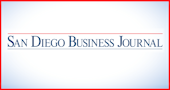 R.G. Petty Construction has reached the halfway point on Bee International's 94,000-square-foot concrete tilt-up building at the Ocean View Hills Corporate Center, 6180 Business Center Court in Otay Mesa, a spokeswoman said.
The building will accommodate packaging, shipping and warehouse facilities for Bee International, which imports and manufactures novelty candles, said Karen Namy, a spokeswoman for R.G. Petty.
Local subcontractors include Thompson Land Surveys of Oceanside, J.W. Steel Inc. of Lakeside, M.R. Timber Structures Inc. of Poway, Superior Roofing of Escondido and Lifeguard Fire Protection Inc. of Oceanside. David Youngdale is working as project manager for R.G. Petty.
R.G. Petty also has been awarded a contract to build two concrete tilt-ups at the Mission Valley Heights office complex at 7406 and 7436 Mission Valley Road, Namy said. H.G. Fenton Co. of San Diego is developing the two buildings. One is a two-story 21,087-square-foot office building and the other is a single-story 12,000-square-foot industrial building.
Bycor General Contractors will finish work Aug. 10 on a 50,000-square-foot manufacturing plant for Rush Press at 3553 California St. The printing company is relocating from a facility in Kearny Mesa, said Van Smith, Bycor senior vice president.
Kenneth D. Smith Architects of San Diego designed the rehabilitation project.
Meanwhile, Douglas E. Barnhart Inc. of San Diego completed the Pioneer Midde School for the Tustin Unified School District and broke ground late last month on Ledera Elementary School. Both are located in the Tustin Ranch area of Orange County, said Tami Barnhart, a company spokeswoman.
Several other builders said they were working on tenant improvement or rehabilitation projects this past week. Davis & Adams Construction Inc. of San Diego finished renovating a 9,000-square-foot building at 1731 Kettner Blvd. Joyce Von Graven of San Diego-based J.M. Von Graven Inc. was the architect for the project. It included custom casework, glazing and granite flooring installation, said Laura Ehrlich of Davis & Adams.
Crews from DPR Construction of El Cajon started work late last month on the San Diego Jewish Academy, a private school at 11860 Carmel Creek Road. Gafcon, a San Diego construction-consulting firm, is serving as construction manager on the $28 million project, said Yehudi Gaffen, principal-in-charge of Gafcon. The school is scheduled to start in the fall.
Another San Diego-based general contractor, Peterbuilt Corp., has finished two tenant improvement projects and started a third this month. Judy Kreisberg, a spokeswoman for the construction company, said it started on work for California Federal Bank at 740 Lomas Santa Fe Drive in Solana Beach, and for USE Federal Credit Union at 7051 Alvarado Road in La Mesa. It has just finished a design-build tenant improvement project for Polypeptide Laboratories in Torrance, she added.