PROFILE---Dodging Critics in Defense of Scripps Health's Vision
Monday, August 7, 2000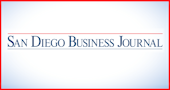 In 1976, after years of wrestling with his career options, Chris Van Gorder started what he thought would be a long-term police career.
Then, on Nov. 17, 1978, the unexpected happened.
A frantic woman driver crashed into Van Gorder's squad car and left him in heavy traction, ending his career just short of two years.
Two decades later, the new president and CEO of Scripps Health is well into his career in health care, but still dodging bullets.
On May 26, Van Gorder watched his predecessor, Stan Pappelbaum, resign after five medical executive committees issued a no-confidence vote.
Van Gorder then was informed by the Joint Commission of Accreditation of Healthcare Organizations that it rated Scripps Memorial Hospital in La Jolla and other Scripps facilities below the average of U.S. hospitals based on quality of care.
He then weathered sharp criticism over the closing of Scripps Memorial Hospital East County, which according to Scripps Health's bottom line was too costly to maintain.
Shortly after, when Scripps Health announced it would reaffiliate with Scripps Clinic, some doctors questioned why the health system would agree to pay a reported $15 million to bail out the fiscally troubled medical group. (Van Gorder didn't confirm that the health system paid Scripps Clinic $15 million.)
Restructuring
More challenges lie ahead ahead for Van Gorder.
One of his chief tasks is to restructure Scripps' "Systems of Excellence," Pappelbaum's vision to cut costs by merging services and adding technologies.
That vision, according to Van Gorder, has been too rigid in structure and too costly to realize.
One of the problems, he says is: "We (Scripps Health) were too focused on strategy, and not focused enough on the bedside."
It remains to be seen whether the Scripps Health board of trustees and other leaders will embrace Van Gorder's idea of a more flexible, integrated system of doctors, medical and administrative staff.
Dr. Carla Stayboldt, chief of staff at Scripps Chula Vista, said she's optimistic.
"I have been meeting with Chris Van Gorder on a monthly basis and find him to be a man of integrity and a decisive leader," Stayboldt says.
Positive Move
Others in the medical community appear equally buoyant on Van Gorder's leadership skills.
Says Judith Yates, vice president at the Healthcare Association of San Diego and Imperial Counties, "He's the kind of CEO that this organization needs best to move forward."
The Pasadena native admits the drive to take charge runs in his veins.
"I always knew I wanted to be in management , government, police or general management," Van Gorder says about his earliest ambitions.
Born Dec. 10, 1952, one of three sons in a middle-class family in Alhambra, Calif., Van Gorder's dreamed of becoming a police officer most of his life.
He graduated from Alhambra High School in 1971, then enrolled in the training program of the Los Angeles Police Department.
He studied at a junior college while learning about missing persons investigations and other detective work part-time during the school year and full-time during breaks.
Still, he remained torn.
In 1973, Van Gorder decided to put his police training on hold and transferred to California State University in Los Angeles to pursue a bachelor's degree in political science and public administration.
Still A Cop
Still, his sentiments for police work never waned. In 1976, he joined the Monterey Park Police Department.
"I started what I thought would be a very long-term police career," Van Gorder says.
But it wasn't so.
On Nov. 17, 1978, Van Gorder responded to what would be his last emergency call as a cop.
"A lady locked herself in the car with her baby," he says. "Her husband called the police and said his wife threatened to ram any police officers who came to the scene."
As the senior officer on duty, Van Gorder took charge. He tried to take control of the scene, ordering several police officers to pursue the woman. She dodged one police car and managed to avoid two others, before she spotted Van Gorder's parked car.
She raced directly toward Van Gorder who threw the car in reverse to avoid a collision , but it was too late.
The impact left the woman and her baby with minor injuries; but Van Gorder was so badly hurt, it took him a year to recover.
In 1980, after he was told he could never return to the streets as a cop, Van Gorder retired.
Meanwhile, at the Orthopedic Hospital in Los Angeles, everyone knew Van Gorder and he decided to become director of safety. He later advanced to administrative resident.
In 1981, Van Gorder met Rosemary, a new employee, who specialized in educational psychology and early childhood development.
Rosemary's job was to prep children with serious illnesses and their families for complex surgery. They were married in 1985.
Van Gorder's boss at the time thought he'd be the perfect candidate for the administrative resident job; but Van Gorder lacked the required credentials.
In 1984, he enrolled in a two-year master's program of health services administration at the University of Southern California.
"It was our first year of marriage," he recalls. "I worked, then I went to school and I studied all weekend long."
In 1986, the couple had their first son, David. Three years later, their second son, Michael, was born.
Successful Stints
Van Gorder said his old boss remembered him and gladly accepted the job offer as senior vice president at Anaheim Memorial Medical Center.
He stayed there until 1993, then became executive vice president at the two hospital-system at Little Company of Mary Health Services in Torrance.
But he left when officials at Anaheim Memorial offered him the top job.
Van Gorder still prides himself in turning the money-losing hospital around while expanding it from a two-hospital to a four-hospital system.
In 1999, Van Gorder accepted Pappelbaum's offer to become chief of Health Care Operations at Scripps.
In June, Van Gorder accepted an offer to lead the now-largest health care system in San Diego.
Van Gorder says he and his family enjoy living in San Diego. Avid runners, the Van Gorder family likes to plan weekends around marathons.
On other occasions, Van Gorder and his son, David, take to the sky , literally.
The father-son team joined the Civil Air Patrol cadet program in San Diego, because David wants to become a pilot.
But Van Gorder admits being in uniform again thrills him. Two weeks ago, he soared over the Mojave Desert snooping out "downed" aircrafts , for exercise purposes only.
A disciplined man, Van Gorder welcomes his son's participation in the military program.
"This is a great way for kids to learn discipline and structure," he said. Like father, like son.