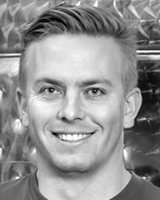 Each day at Old Harbor Distilling Co. I am presented with a new challenge: from hitting the road for sales around California to fermenting our next batch of single malt whisky or navy-strength rum or even blending the latest version of our collaborative coffee liqueur with Coffee & Tea Collective. Yet, one thing remains the same — my rising energy bill each month.
Since founding our distillery in 2013, I have seen our cost of energy climb. Our region's only energy provider, San Diego Gas & Electric (SDG&E), charges the highest rates in California and some of the highest rates in the nation. This presents an issue for my energy-intensive industry, and I'm stuck with thousands of dollars in energy bills each year as I continue to grow my business.
At Old Harbor Distilling Co., we use a modern version of a historic machine. It's a natural gas-powered boiler. Ours is a highly efficient 2.25 million BTU low-NOX boiler designed and built in Los Angeles by Rite Boilers. Despite being a marvel of modern technology, this boiler is still not the best option for our distillery.
Sticker Shock
In an ideal world, I would have opted for electric oil bath still. It's more efficient due to its electrical heating element that can be easily adjusted to the ideal temperatures for distillation while using fewer chemicals in the treatment of the water. While my company did everything in its power to keep energy costs down, it was forced to use our natural gas boiler because the high cost of running the electrical alternative. Natural gas is significantly cheaper than the electricity options available to us.
Several of my fellow business owners are experiencing similar energy barriers that prevent business growth. I am a member of Business for Good San Diego, a group representing more than 200 small businesses, including a wide range of diverse industries. These are the businesses that make our communities great, and we deserve affordable energy.
Community Choice Energy
Currently, San Diego's mayor and City Council are working on a business plan for Community Choice Energy (CCE). This is a program that would give San Diego residents and businesses an affordable energy alternative to the SDG&E government-approved monopoly. As a business owner who has worked with multiple businesses including Mike Hess Brewing and Home Brewing Co., I applaud city officials for moving forward with this plan. With this energy plan, the mayor and City Council will uncover details on the costs, the financial benefits and risks that are associated with Community Choice Energy. This business plan is also an opportunity to explore creative ideas to uncover a whole new approach to energy options. If Elon Musk can send a Tesla to Mars, we should be able to develop a more efficient green energy system.
I'm confident this CCE plan will prove to be a vital option for our city. The success of this program, much like the success of a business, is all about timing. It is integral that this plan be put into action before the end of 2018. Community Choice Energy has already made its mark with 14 operational programs in areas across California, such as Marin County, Sonoma County and Lancaster.
As a businessperson and resident of San Diego, it's a no-brainer to me. With more choice in energy options, local businesses like mine have a better chance at succeeding and contributing to our communities. With a smart and efficient business plan, any business can thrive. With Community Choice Energy, San Diego's entrepreneurs can put more capital into growing our businesses and creating jobs instead of paying for repairs to our archaic energy grids. If you agree, you should call your local city council member today.
Michael Skubic is founder and distiller at Old Harbor Distilling Co.