When Elvin Lai, co-founder of San Diego-based Abnormal Beer Co., had a chance conversation with Nick Floyd, co-owner of Indiana-based 3 Floyds Brewing Co., in 2017 during the Copenhagen Beer Festival in Boston, he thought the trademark misunderstanding between them had been resolved.
"When I approached him in Boston, I said, 'hey, your attorneys filed a trademark dispute with us. I'd love to talk further with you guys,'" said Lai. "And he said, 'That is meant for the big guys, not meant for you little guys. All we have to do is sign a joint-use agreement in order for the trademark dispute to (dissolve) itself.' He gave me his personal cell number and I even took a photo with him."
But when Lai, who owns Abnormal with partner Matt DeLoach, attempted numerous times to connect afterward with Floyd, whose company uses the tag line "It's Not Normal," Floyd wasn't responsive. Instead, Lai and DeLoach heard from Floyd's attorney, who demanded they withdraw their trademark application with no chance of negotiation.
Now, Lai and DeLoach say they have no choice but to fight for what they believe is right.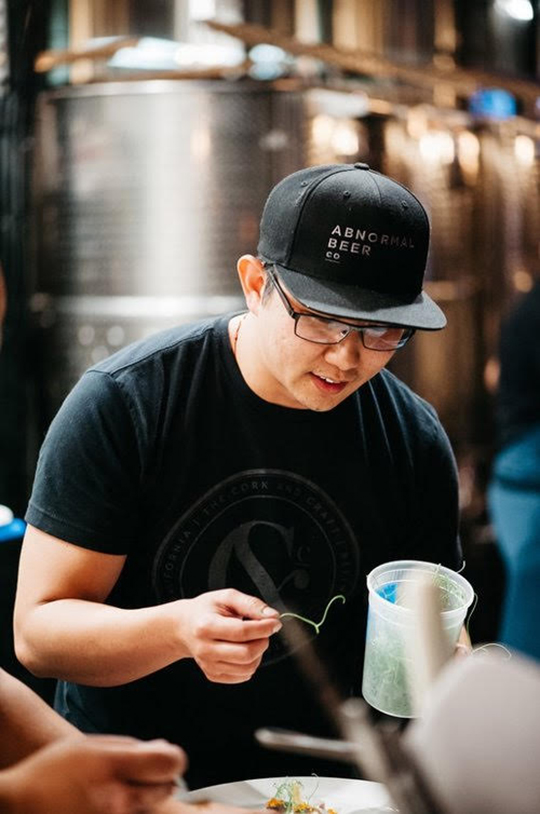 'About Collaboration'
"The craft brewery industry is about collaboration to grow the industry rather than to try to fight and bicker back and forth," said DeLoach. "The position their attorney has taken is clearly that he is out to litigate and to cause disruption. We don't stand for that. We don't want to hurt them, we just want to work together to make the industry better and we've given them the opportunity to come together and move on together. If this all happens to affect their numbers at the end of the day, it is a reflection of their behavior, unfortunately."
3 Floyd did not immediately respond to request for comment.
Trademark issues aren't a novelty in the world of brewing, but as more and more breweries pop up, with more company names, beer names and taglines to account for, not to mention competition from other alcohol categories including wine and spirits, the more trademark squabbles arise. According to the San Diego Tourism Authority, there are approximately 159 breweries in the county, which is considered the "craft beer capital of America," with numerous beer bars and tasting rooms and its own signature West Coast-Style IPA.
Lai says the interesting part about the 3 Floyds lawsuit is that prior to his company registering the name Abnormal, another company, a beer and spirits maker based in Singapore, had the name registered from 2009 up to 2016. When that registration expired, he and his team applied for the name.
"It wasn't until we applied for it that they started bringing up issues with it, accusing us of trying to deceive consumers by trying to present ourselves as another brand. We don't see how there can be any confusion between 3 Floyds and Abnormal, especially because it is a slogan vs. a brand name."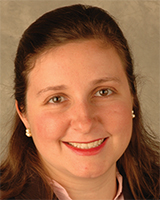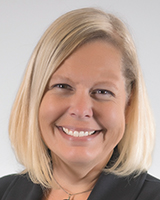 Legal Help
April Besl, attorney at Dinsmore & Shohl LLP, says there are many things to consider when picking and registering a brewery or beer name so that one can avoid coming across these types of problems.
"You can do a clearance search on your own on the United States Patent and Trademark Office (USPTO), but, it gets complicated because there are a lot of inconsistencies on how the court and the trademark office handles things," said Besl, adding that sometimes two beer companies might be able to legally coexist while other times a craft beer and a wine company with similar names can be blocked by the trademark office. "That is when you want to engage an attorney. When picking a name, have a quick search done by a trademark attorney and that can even be turned around on the same day."
Candace Moon, also a lawyer at Dinsmore, says another great tool is the TTB Public COLA Registry, a database that provides information on certification and exemption of label and bottle approvals, as well as Untappd, a beer review site.
"Part of the requirement is to have a certificate of label approval when shipping across state lines for anyone with a federal alcohol license," Moon said. "That's what COLA does. It tracks both brand name and individual product names and it is a public database. Plus, it can protect you to get the clearance on file, because you get nationwide registration."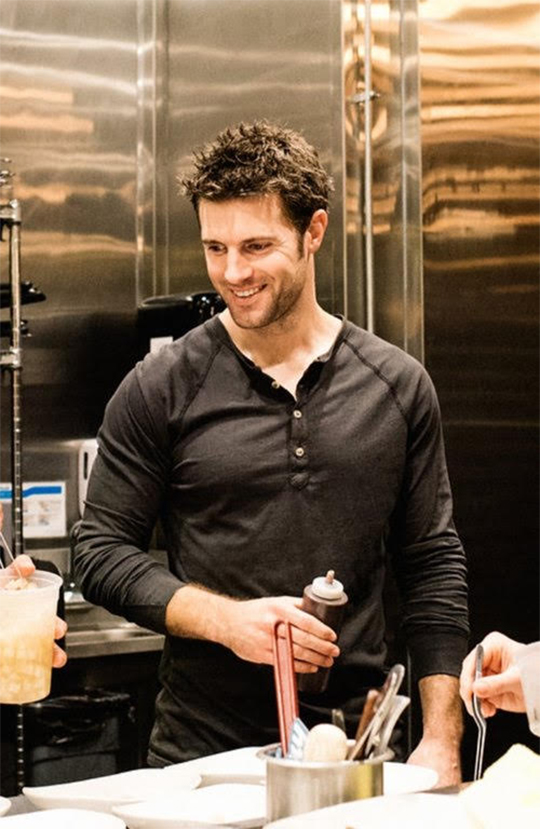 Key Dispute
Earlier this year, San Diego-based Stone Brewing, founded in 1996, filed a lawsuit against Molson Coors Brewing Co. and MillerCoors LLC, for their KeyStone Light beer, which was first released in 1989. In a video message posted online in February, following MillerCoors rebranding of the KeyStone Light logo to the word "Stone" in large, bold letters with the words "key" and "light" separate and in much smaller fonts, Stone co-founder, Greg Koch, had this to say about his company's position:
"We believe that MillerCoors is intentionally and deliberately trying to create confusion in the marketplace with the KeyStone brand and that is why we are suing… Our message is very simple: you can end all this right here and now by one simple move that reinforces your brand that you built. Put the "key" back in KeyStone – that's it. Stop using "Stone" as a stand-alone word because when it comes to the stand-alone word in the world of beer, it is ours."
Meticulous Research Is the Answer
While trademark wars are inevitable, Koch believes meticulous research is the answer in trying to avoid them.
"The craft beer space is getting increasingly crowded. Naturally, this leads to more disputes over names," Koch said via email. "Our advice? You can never be too careful. Be thorough in your research before selecting a name, rebranding or making packaging decisions."
For Sean Haggerty, co-founder and president of Protector Brewery in Miramar, it was worth fighting for his name; after an extensive legal quarrel, he and his company were allowed to keep the Protector name despite MillerCoors owning the rights to the words "taste protector."
Protector Defends Name
"I first went to the United States trade website and searched for names. I saw 'Protector' was actually registered, but under a couple of different names, including one registry by MillerCoors, who owned the right to 'taste protector,'" said Haggerty. "We actually hired a lawyer and although it took a lot of back and forth and an appeal through which we sent them our labels and anything else we could think of associated with our brand, the USPTO said, 'yes, there is no confusion,' and allowed us to register our trademark."
As for what will happen with the Abnormal vs. 3 Floyds case, Moon says it can go in either direction. In terms of the Stone vs. MillerCoors court battle, she says she can make more of an educated guess on what the outcome might be.
"KeyStone claims people called it 'Stone.' If (MillerCoors) can prove people viewed KeyStone as 'Stone,' they have a chance of canceling Stone altogether. But, they will have a hard time proving it," she said. "I do think Stone is probably having a lot of fun fighting the big guys right now. It is great publicity for them."
Publicity aside, Moon doesn't readily recommend brewers take the legal route, as it can be expensive and unpredictable; one can easily spend a quarter of a million dollars in a standard trademark legal dispute, she said. Instead, she advises her clients try to work it out amongst themselves and aim to settle privately.